The Trump administration announced Friday that it approved requests from five companies to survey for oil and gas under the floor of the Atlantic Ocean using a process some scientists have warned is disastrous for marine life.
The new authorizations don't necessarily guarantee that testing will occur, since the Bureau of Ocean Energy Management still needs to issue its own permits approving the process, according to U.S. News & World Report. However, the agency's acting director said earlier this year that he expects to give the OK.
Seismic testing involves sending extremely loud bursts of air though the water to produce shock waves. Conservationists say the loud air blasts, which occur every 10 to 12 seconds and can go on for weeks to months, are majorly disruptive to animals like sea turtles, dolphins and the critically endangered North Atlantic right whale.
Marine scientist Matthew Huelsenbeck of environmental group Oceana previously compared the effect to "dynamite going off in your living room or in your backyard every ten seconds for days to weeks at a time."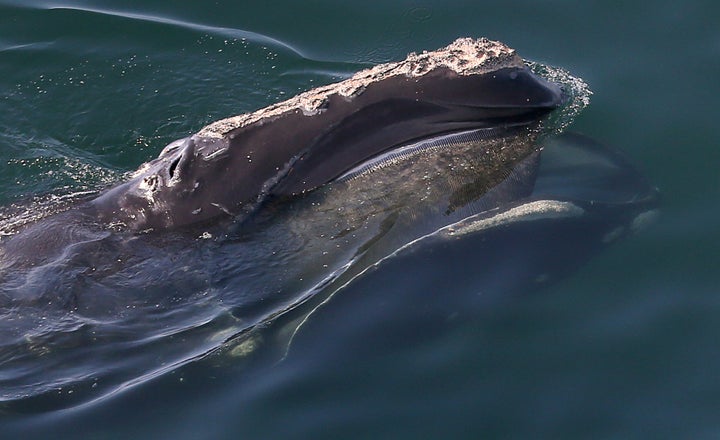 But critics say the precautions are simply not enough. For instance, while blasts will be prohibited within 56 miles of endangered marine mammals, Oceana campaign director Diane Hoskins told National Geographic that sound from the blasts can travel up to 2,000 miles underwater.
In addition to outcry from environmental groups, numerous state officials also oppose the plans due to impacts on commercial fishing, and because offshore drilling could threaten lucrative coastal tourism, according to The Washington Post.
The step toward ramping up fossil fuel exploration comes on the heels of a dire federal climate report indicating that the Earth is barreling toward catastrophic warming if drastic reductions in emissions don't occur.
Popular in the Community