Illinois Sens. Tammy Duckworth and Dick Durbin want an investigation into the Department of Homeland Security's response to a federal court order that temporarily halted parts of President Donald Trump's recent immigration-related executive order.
In a letter sent Sunday night to DHS Inspector General John Roth, Duckworth and Durbin ― the Senate's second-highest-ranking Democrat ― called for the department's Office of the Inspector General to lead the investigation into DHS and Customs and Border Protection's conduct.
In a copy of the letter obtained by The Huffington Post, the senators said DHS and CBP's execution of Trump's executive order was "chaotic," raising "serious concerns" over whether taxpayer dollars were wasted enforcing an order the senators said was unnecessary and of no benefit to national security.
"The United States Constitution means little if law enforcement agents disregard it"
The letter also cited concerns over reports that legal permanent residents were detained at Chicago O'Hare International Airport Saturday "for long periods of time with no access to legal counsel" and allegations that "CBP Officers and potentially other Department personnel, failed to comply with a temporary restraining order."
The senators concluded the letter adding:
"The United States Constitution means little if law enforcement agents disregard it, or if Americans are unwilling to defend its principles and respect foundational constitutional rights, from due process to equal protection under the law."
Read the full letter below.
On Sunday, DHS appeared defiant in the face of the federal court order, saying in a statement: "President Trump's Executive Orders remain in place — prohibited travel will remain prohibited, and the U.S. government retains its right to revoke visas at any time if required for national security or public safety."
The federal order protects "holders of valid immigrant and non-immigrant visas" from the seven banned countries and ruled no one arriving on an inbound flight shall be "detained or returned based solely on the basis of the Executive Order."
The Constitution requires the executive branch, which includes DHS, to obey federal court orders as a check on its power.
The department categorized the number of people affected by the sweeping bans as "minor."
The executive order Trump signed on Friday affects refugees, immigrants and people with certain dual U.S. citizenship. It bars all refugees from entering the U.S. for 120 days, bans Syrian refugees indefinitely and prevents individuals from entering the U.S. if they are from seven specific Muslim-majority countries: Iran, Iraq, Libya, Somalia, Sudan, Syria and Yemen.
There was significant confusion among federal agencies and travelers Saturday after the Department of Homeland Security was left to interpret an order that Trump had hastily signed without the usual input from DHS or the Department of Justice.
The order was initially understood to apply even to U.S. green card holders before DHS Secretary John Kelly affirmed Sunday night the order would not, in fact, impact those people, who are also known as legal permanent residents.
Late Saturday, a federal judge temporarily halted parts of the executive order after the American Civil Liberties Union and refugee relief organizations filed an action in the U.S. District Court in Brooklyn on behalf of two Iraqi nationals who were detained at John F. Kennedy International Airport.
As travelers around the U.S. were detained upon arrival, massive protests formed at major international airports in cities like New York, Chicago, Dallas, San Francisco and Boston.
Several Democratic lawmakers, including Sens. Elizabeth Warren (Mass.), Cory Booker (N.J.) and Bob Casey (Pa.), joined in the Saturday protests and vowed to fight the order.
"This order was mean-spirited and un-American," Sen. Chuck Schumer (D-N.Y.) said the next day at a press conference.
Before You Go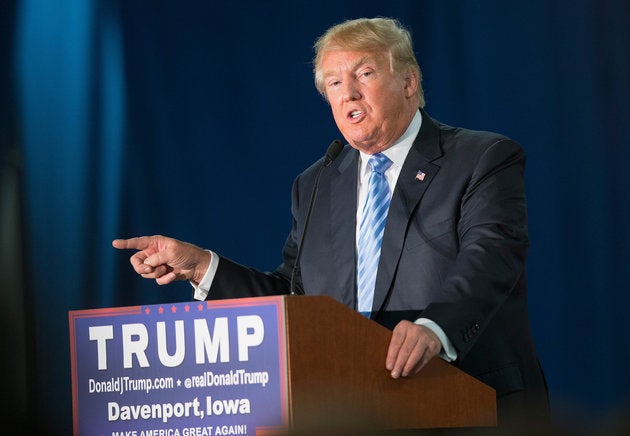 Evolution Of Trump's Muslim Ban
Popular in the Community