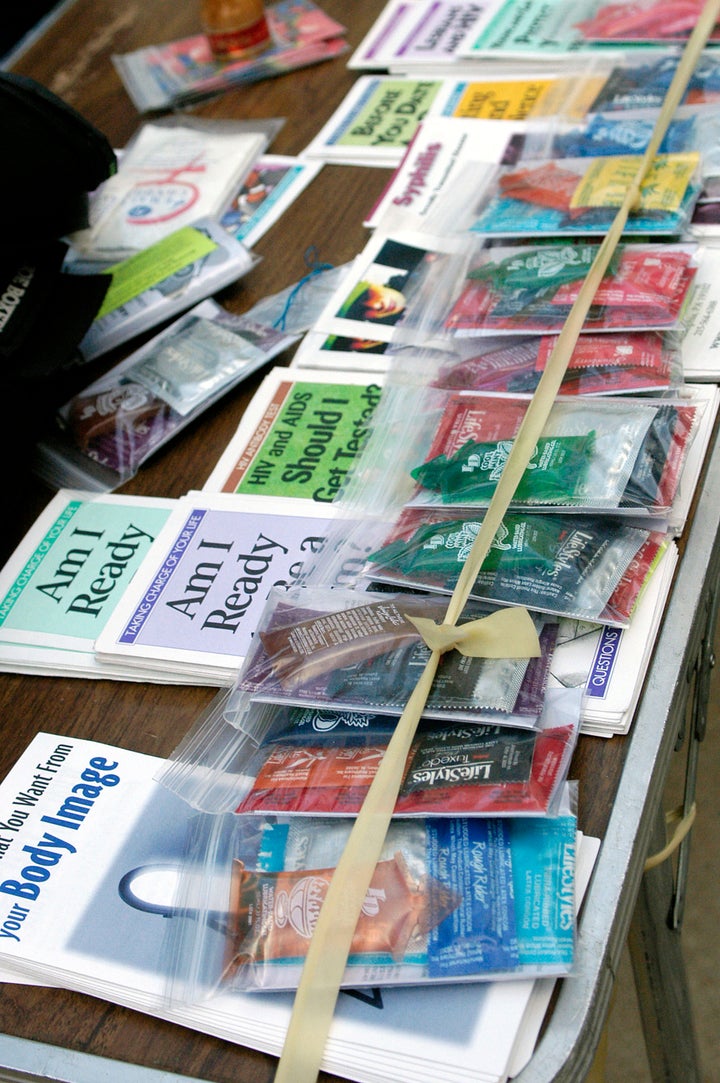 Nearly two years ago, the Obama administration shifted the federal government's position on teen sexuality education and pregnancy prevention. Rather than solely funding "abstinence-only" programs, the President decided to invest in programs that actually work. For the first time, the federal government was taking the far-reaching crisis of teen pregnancy seriously enough to get past politics and focus on results.

The statistics on teen pregnancy and sexuality in America are astounding. Every hour of every day in this country:
Further, these issues have far-reaching ramifications for teens, their children, and the nation as a whole. Children born of teen mothers are 13% less likely to graduate from high school, 50% more likely to repeat a grade, and 10 times more likely to live in poverty. The costs to society are almost as tragic -- but not quite -- as the human cost.

Unfortunately, comprehensive solutions to address this real problem too often get caught up in partisan politics and ideology. In the past few weeks alone, we saw a budget debate in Washington get sidetracked by a partisan effort to target human service programs that overwhelmingly help address unplanned pregnancy and the spread of sexually transmitted diseases.
But teen pregnancy is a real problem, and it requires real solutions, not political jockeying. It is particularly acute among teens living in poverty. The Children's Aid Society has worked for years to address the issue and with our Carrera Adolescent Pregnancy Prevention Program (CAS-Carrera) we have seen real results.
For more than 25 years, we have successfully run this program in New York City and nationally, reaching thousands of teens, primarily with private funding. The program takes an "above the waist" approach: we don't teach children how to avoid pregnancy, but we give children a reason not to get pregnant by investing in their education and well-being. And although it is not "abstinence-only," it is grounded in a strong message that adolescents should avoid sexual activity until they are ready. In a random control trial evaluation, our program has been shown to reduce teen births by 50%. The evaluation also demonstrated a multitude of other positive outcomes for both females and males, including lower rates of sexual activity and increased rates of vaccinations and health care visits. Follow-up surveys showed significant improvements in high school graduation and college admission rates. The nonpartisan National Coalition for Evidence Based Practice named the program one of only two teen pregnancy programs nationwide with "top tier" evidence of effectiveness.
Last fall, the U.S. Health and Human Services' (HHS) Office of Adolescent Health launched a nation-wide competitive bid for replicating teen pregnancy prevention programs deemed effective through rigorous evaluation. Seventy-five grantees were awarded a total of $75 million, and nine of these grantees from eight states received funding to replicate the CAS-Carrera model in their communities. And through an innovative public-private partnership, earlier this month the CAS-Carrera program was awarded a $3.5 million grant from the Edna McConnell Clark Foundation and the Obama administration's Social Innovation Fund (SIF) to deepen the program's impact in New York City and further replicate it nationally.
Since 1996, the federal government has spent $1.5 billion dollars on teen pregnancy programs that we know don't actually reduce teen pregnancy. Fortunately, with investments like the HHS and SIF programs, we can finally start addressing our country's teen pregnancy problem honestly and effectively.
When it comes to solving teen pregnancy, we know what works. Slashing effective services based on politics or ideology unfairly impacts those of us who are the most vulnerable. When our government settles on partisanship over sensibility and assumptions over evidence, it is taking shortcuts that hurt our children, and moves us further away from being the country that we aspire to be. Let's hope that Washington can instead continue down the path it has finally started on -- looking for evidence-based solutions to address real problems like teen pregnancy.
Related
Popular in the Community