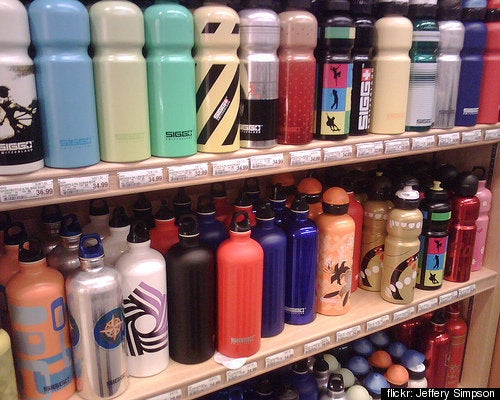 SIGG CEO Steve Wasik called earlier today to discuss Environmental Working Group's (EWG) response to his recent announcement that SIGG water bottles did in fact contain the toxic chemical bisphenol A (BPA) in their liners until August 2008.
Wasik's announcement has caused an uproar because the company led consumers and retailers to believe that its products were free of BPA. In doing so, SIGG capitalized and profited on consumers' clear preference in recent years to avoid products made with the chemical.
Nothing Mr. Wasik said changed our view about SIGG's discredited efforts to mislead consumers and retailers about its products.
We sent this letter today to the co-CEOs of The Riverside Company, the private equity firm that owns SIGG, asking for a public apology and a refund offer.

The Environmental Working Group
1436 U St NW
Washington, DC 20009


Stewart Kohl
Co-Chief Executive Officer
The Riverside Company
Terminal Tower
50 Public Square
29th Floor
Cleveland, Ohio 44113

September 4, 2009

Dear Mr. Kohl:

On behalf of the Environmental Working Group (EWG), I write to ask that you issue an unambiguous apology for misleading consumers and retailers about whether SIGG bottles contain the toxic chemical bisphenol-A (BPA).

I further urge you to modify SIGG Switzerland CEO Steve Wasik's recent announcement of a SIGG voluntary bottle exchange program. Consumers should be able to take SIGG bottles that contain BPA to an authorized SIGG retailer and receive a refund for the full retail value of the product. The cost of the refund should be covered by SIGG.

The announced exchange policy, which forces customers to accept a replacement SIGG bottle, puts them in the untenable position of having to trust Mr. Wasik and his team about the composition and safety of the replacement product.

It is our view that SIGG's reputation will be difficult to restore while Mr. Wasik remains at the helm of the company.

Sincerely,


Kenneth A. Cook
President
Environmental Working Group

CC:
Béla Szigethy
Co-Chief Executive Officer
The Riverside Company
45 Rockefeller Center
630 Fifth Avenue
Suite 2400
New York, NY 10111


Steve Wasik
Chief Executive Officer
SIGG Switzerland AG
Walzmühlestrasse 62
CH-8501 Frauenfeld
Switzerland

Calling all HuffPost superfans!
Sign up for membership to become a founding member and help shape HuffPost's next chapter