Kids grow up and leave you. Pets stick around to destroy your carpet and furniture, forever.
We've always been a pet family. I cannot imagine raising kids without a pet, which is why we adopted a cat a couple of years ago. HK (short for "Hello Kitty" ) is an odd-eyed white Persian that we adopted from a pet shelter in Ontario, California. She's a quirky character and delight to be around. She follows me around the house all day long.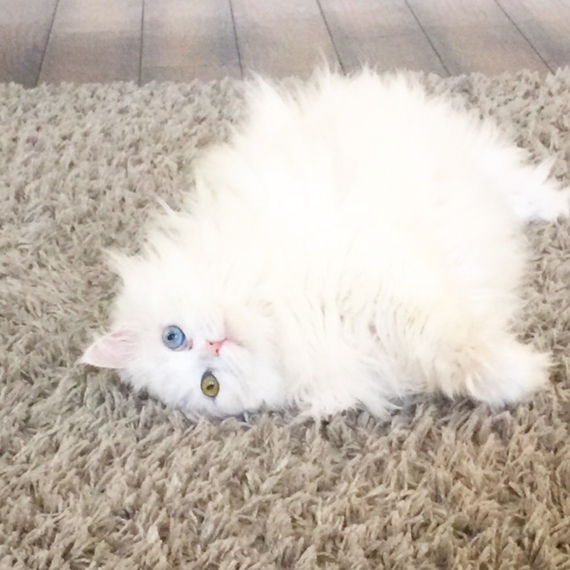 HK seemed a little lonely as an only cat. So we have added a second feline to the mix. Coco is a long haired white kitten with blue eyes and a very mischievous personality. She came to us from the mean streets of Carlsbad, California, where she was also found and taken in by a local pet shelter. Coco tortures HK frequently and I cannot seem to stop taking photos of my "matching" cats.
My friends and family have gently suggested that I may have gone off the deep end. I may in fact, be a crazy cat lady. How about you? Would you recognize the signs?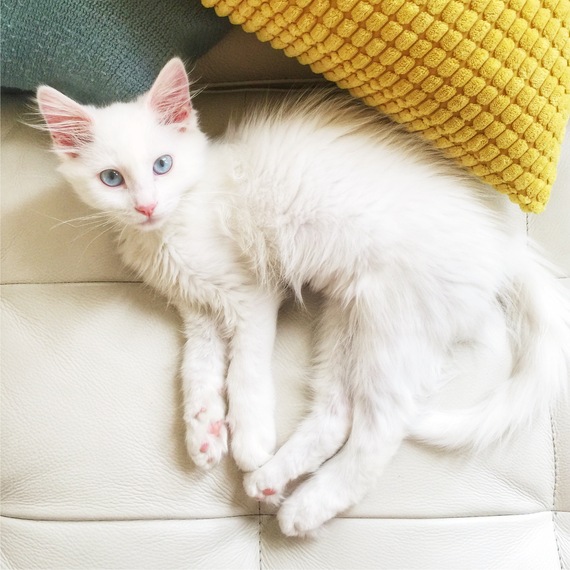 Signs YOU might be a crazy cat lady:
You have a list of popular cat related Instagram hashtags (that you also search & browse frequently) on your clip board to copy and paste to posts. Includes breed specifics and popular Instagram cat accounts.
You struggle not to post more than one cat pic a day
Your cat has its own Instagram account and possibly a Facebook page
You have purchased or created clothing for your cat
You have cat themed apparel of your own
You spend more annually on your Persian cat's grooming than your own haircuts
When on vacation you buy presents for the kids... and your cat.
You facetime with your cat if you are gone for long periods of time
Even your April Fool's Day pranks revolve around cats
You anthropomorphize your cat, because you truly understand them and what they are thinking.
I really am crazy but I cannot imagine life without my furry family members. They have added so much joy to our clan.
So many of my friends have expressed surprise when learning that my beautiful cats are shelter pets. This makes me sad because although adoption from shelters is on the rise, over 2 million adoptable pets are put down each year. Shelters in our area area presently overwhelmed with cute kittens - each one worthy of their own Instagram account!
If you are thinking of adopting a pet, please, please consider adopting from a shelter? Now is a great time of year. You can find tons of information about adopting a pet (go ahead, get a dog if you MUST) and beautiful adoptable shelter pets that are available in your area, by stopping into a local shelter and/or visiting a reliable site like the Shelter Pet Project. It's the perfect place to start your adoption journey.
I'm for sure a crazy cat lady. I wouldn't have it any other way! I think I look rather fetching in cat scarves.