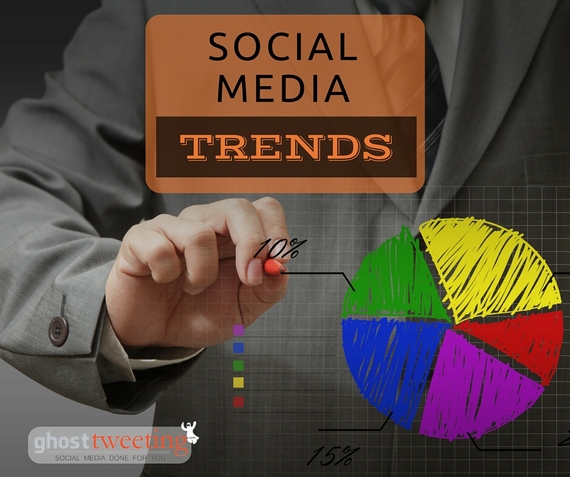 Social media is moving at breakneck speeds and what was yesterday's latest craze is today's "That is so 2015." In order to stay on top of your marketing game, you need to know what's going on in this ever-evolving social world. Knowledge is power, and the more social media knowledge you have, the less likely you'll be hanging out on MySpace when everyone else has moved on to Snapchat and Periscope. Let's get schooled.
We don't only want more video; we want more reality. An unscripted performance in whatever form you want to serve is just what users are demanding. With the introduction of Facebook Live and the announcement that the network will give preferential treatment to Live videos, there's no reason why brands should not be cashing in on this exposure. Getting your video placed at the top of followers' news feeds is a marketing goldmine on The Social Network.
Periscope and Meerkat's unedited, unfiltered live streams took the world by storm in 2015, and there's no sign of them slowing down. The photo and video sharing app Snapchat is also slated to be a front-runner in social media in the coming years, but only 5 percent of marketers are currently taking advantage of the network. Snapping is no longer just for the kids - the brands that are hopping on the bandwagon are bringing innovative and fresh content for this ever-expanding audience. Now is the time for businesses to get on board this fast growing network.
According to the latest Nielson study, over 90% of consumers trust recommendations from friends and family. We've slapped a fancy name on it, but at the end of the day, this is what influencer marketing really is: getting products into the hands of people whom others trust. Peer recommendations have the power to sway buyers and inspire purchase decisions, not because they have a zillion followers or have perfect lips, but because they are reliable, personable sources we believe. For this reason, it is crucial that brands create a superior customer experience, fostering community and building strong relationships with followers: word-of-mouth is quickly becoming the million dollar commercial.
Video use on social media has been steadily increasing, with astronomical growth reported in 2015. Facebook's move toward more video includes its launch of 360: "a stunning and captivating way for publishers and content creators to share immersive stories, places and experiences with their fans." In other words, all kinds of industries can capitalize on this new technology by showcasing panoramic views of everything from office spaces to hotel destinations.
Snapchat's new Discover function has become a portal for brands to reach new audiences with bite-sized, easily-digested snippets of video and infographics, while Instagram's new upgrade to 60-second video satisfies the demand for more airtime.
Like it? Prove it. The BUY button: if it hasn't already, it's coming to a social network near you. With the growth of online and mobile commerce, this is a natural next step in the world of buying and selling. A BUY button simplifies the purchasing process, reducing the amount of steps between browsing and buying. It eliminates changed minds and aborted transactions when the consumer is redirected to a website from a social post. Now time will tell if the masses consider social buying a trustworthy way to conduct business.
What do you think? Will you be purchasing products from the BUY button? Will you be using it for your business?
[Nika Stewart gives daily social media tips on Twitter and Periscope @NikaStewart]
Related
Popular in the Community