Sometimes an idea is so good and obvious, that the only question becomes why hasn't it been done. A little painful trial and error might soon reveal why it has not been done.
Climate change and ocean rise are a political football in the USA, stimulating volumes of rhetoric and hot tempers. But in spite of the hot air, the fact remains that the oceans are rising, and the first impacts will be on our coasts, many of which are, to compound the problem, subsiding. This country, which has yet to acknowledge the reality of climate change, will soon find itself embroiled in a debate regarding what to do about it, much of which will be centered around the coasts.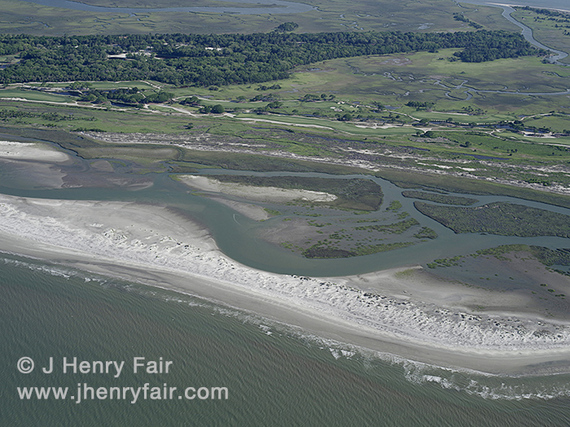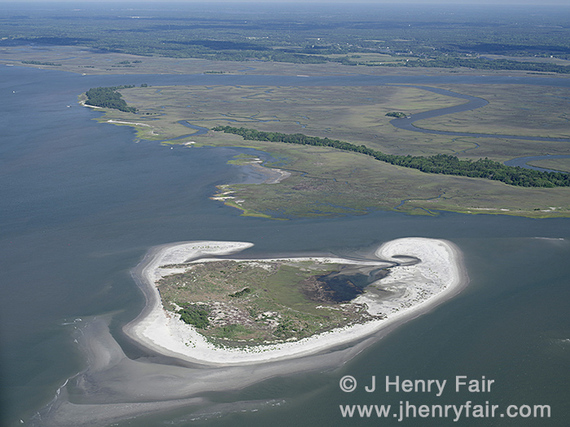 South Carolina's population will increase by 600,000 people in the next 15 years, and much of the growth is expected to occur around Beaufort, Charleston and Myrtle Beach. Tourism is one of the most important industries in the state, and they come, principally, to the coast. Climate change is predicted to increase storm activity, which will directly impact littoral areas. Natural shoreline features such as beaches, sand dunes, marshes and mangroves act as buffers to weather systems. Man-made structures fare less well in storms and require expensive repair.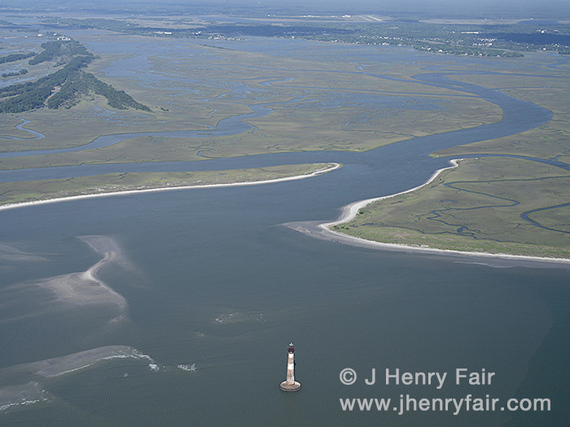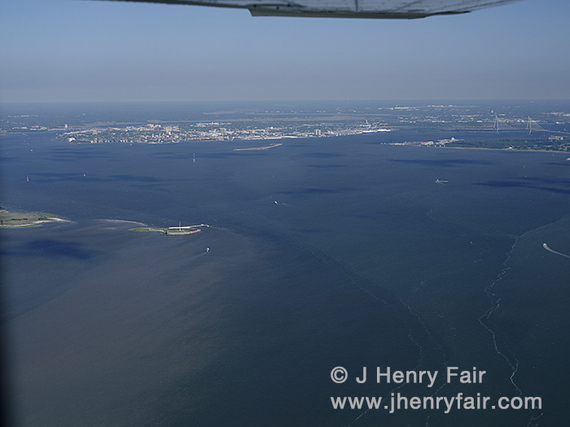 Since any intelligent debate should start with an understanding of the facts, I have undertaken a documentation of the coastlines of America, with the help of volunteer pilots from the conservation flight groups, Southwings and LightHawk, which will ultimately be an art exhibit, reference library, and baseline study. The first exhibit will be in South Carolina, which, aside from being my home state, will be one of the first and most significantly impacted by ocean rise.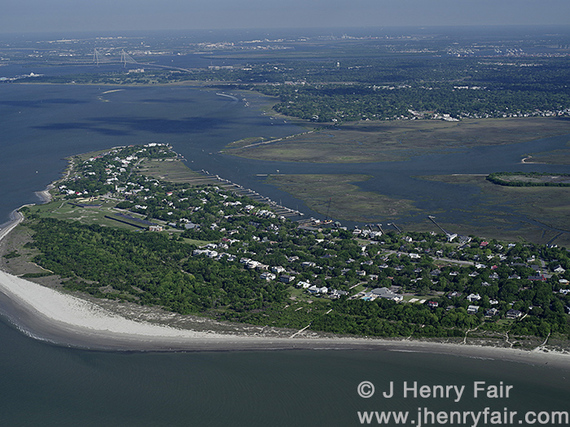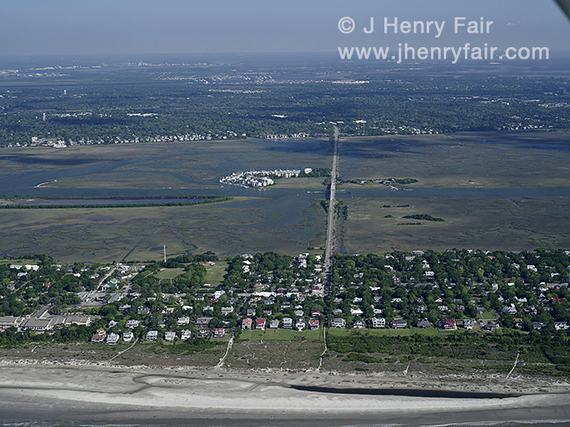 Telling a story means establishing a narrative, and the logical narrative of a story about the coast is a continuous linear picture of the coastline in question. With a few clear days in the forecast, it wasn't hard to convince Jon Engle of Southwings to give it a try. When the morning started out overcast, Jon correctly predicted that we could get out from under it a little south, over Kiawah Island, and could pick up the overcast areas later, after it cleared.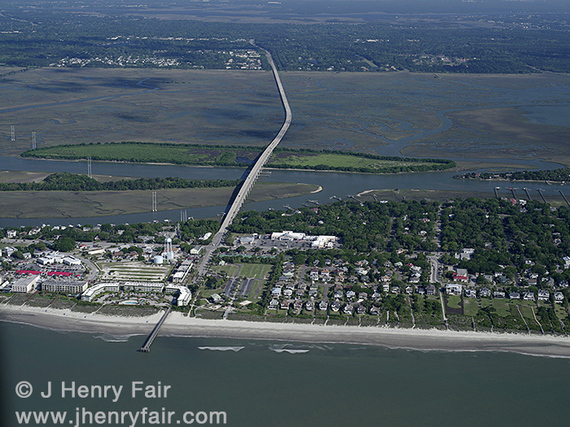 The shooting went perfectly; when making a panorama, having plenty of overlap between the pictures is key. But, what I didn't figure was the angle of view of the lens. When rotating on a point to shoot a panorama, the angle of the lens is compensated for by that single point perspective, like slices of a pie. But when shooting the same angle from a multi-point perspective, the angle of view of the lens means that as one tries to assemble a continuous shoreline in the foreground, those landmarks in the background appear multiple times, like trying to take take those slices of pie out of the pan and line them up in a row.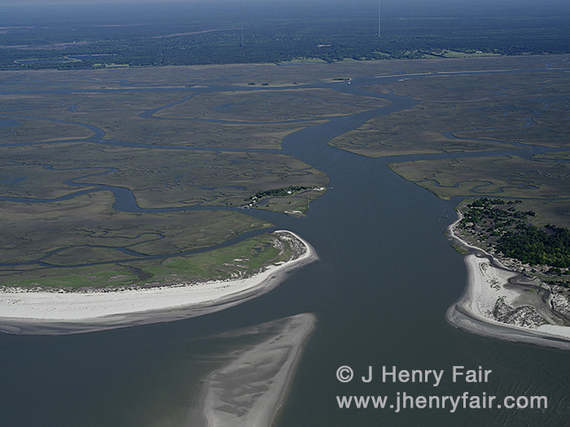 Calling all HuffPost superfans!
Sign up for membership to become a founding member and help shape HuffPost's next chapter