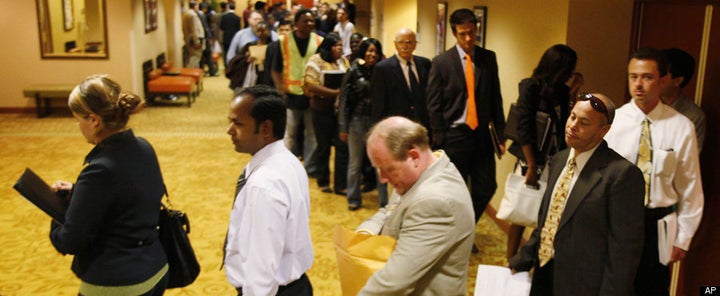 To cover for lost tax revenues, local governments will fire nearly 500,000 workers in the coming year, according to a national survey of counties and cities released Tuesday.
The National League of Cities, the National Association of Counties, and the U.S. Conference of Mayors found that 270 local governments planned to collectively lay off 8.6 percent of their workforce from the previous fiscal year to the next one. That percentage of all local public sector workers across the country amounts to 481,000 people. The report's authors expect local governments to make even more spending cuts in the near future.
"Local governments across the country are now facing the combined impact of decreased tax revenues, a falloff in state and federal aid and increased demand for social services," the report notes. "Over the next two years, local tax bases will likely suffer from depressed property values, hard-hit household incomes and declining consumer spending."
The cuts are deep: 63 percent of cities and 39 percent of counties reported cutting public safety personnel like firefighters and police officers. Fresno, Calif., submitted a 2010 budget with 220 layoffs, according to the report. Flint, Mich. laid off 23 of 88 firefighters. In Brevard County, Fla., 38 Sheriff's deputy positions are on the chopping block. The city of Dallas, Texas is set to fire 500, mostly people in the library system. And Portland, Ore. is firing 120 teachers.
The local municipality associations recommend a House jobs bill that would send $75 billion to states over two years. The bill faces long odds in the Senate.
The Center on Budget and Policy Priorities reported Monday that the Senate's failure to reauthorize extra funds for the Temporary Assistance for Needy Families program (formerly known as welfare), would jeopardize some 240,000 jobs in 37 states.
Despite the pleas of both Democratic and Republican governors, Congress already missed the Jul 1. deadline to provide $24 billion in aid to states via FMAP (Federal Medicaid Assistant Percentages). Conservative Democrats in the House demanded party leadership strip the FMAP money to reduce the deficit impact of a broader jobs bill. In the Senate Democrats failed to defeat a Republican filibuster.
Popular in the Community