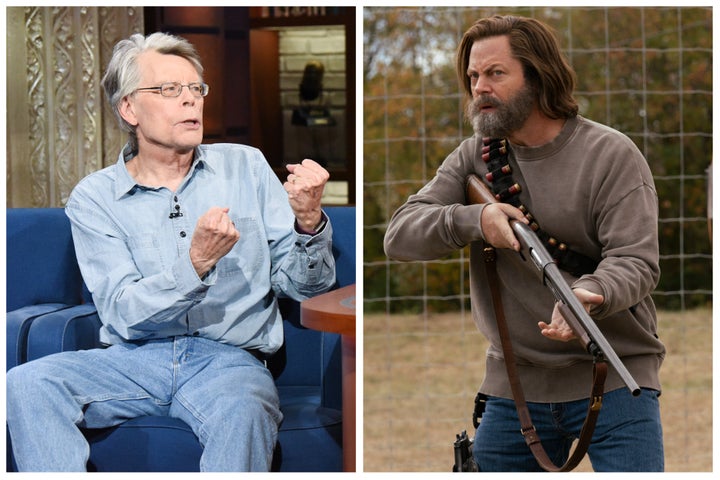 Spoilers ahead for episode three of "The Last of Us"!
Leave it up to Stephen King to go full Cujo on an otherwise touching bit of TV.
On Sunday, HBO premiered the third episode of its hit drama "The Last of Us," which is adapted from the popular video game of the same name.
The episode, titled "Long, Long Time," shifted its focus from the show's two protagonists, Joel (Pedro Pascal) and Ellie (Bella Ramsey), and their desolate circumstances to deliver a refreshingly tender love story between two new characters.
But before Joel and Ellie's storylines could collide with the new characters', the pair needed to successfully sneak out of Boston, where a quarantine zone bustling with murder-happy soldiers and succulent-headed fungal zombies looms large. The show went on to inform viewers that the rebellious duo successfully left the city, using overlaying text to explain that they were "10 miles west of Boston" — but their surroundings confused a lot of New Englanders.
An establishing shot of the area showed a scenic river backed by mountains, and King, a proud Mainer, couldn't help but call out the baffling setting.
Lots of viewers were as flabbergasted as King, since the area around Boston certainly does not include a picturesque mountain range.
Despite this hiccup, the rest of the episode was extremely moving.
"Long, Long Time" deviated from the video game's plot to portray a romance between Bill (Nick Offerman), a hardened survivalist whose pre-pandemic paranoia made him uniquely suited for the show's new and chaotic world, and Frank (Murray Bartlett), a charming survivor Bill falls in love with after Frank gets stuck in a hole Bill created as a trap.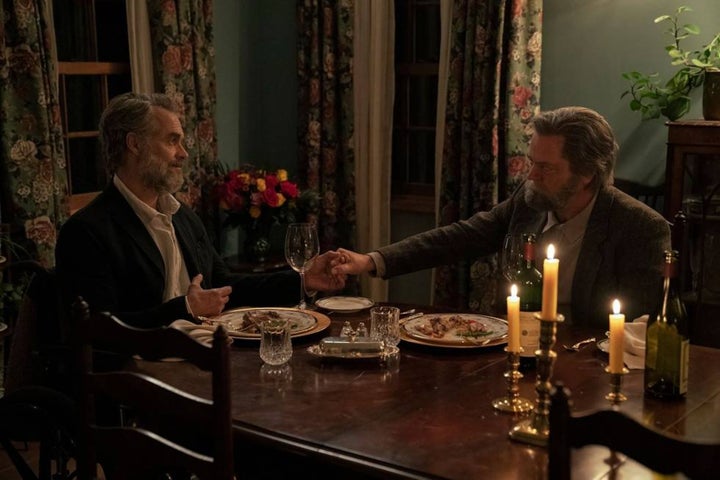 The show then uses several time lapses to give glimpses into Bill and Frank's intimate, yearslong romance in a quaint — but deserted — New England town. Their story is filled with boozy dinners, jogs, a strawberry garden, a lovely outdoor brunch in which Bill and Frank first meet Joel, and Bill caring for Frank after he gets an illness that leaves him in a wheelchair. Their love story concludes with Frank asking Bill to give him "one more good day."
"My first reaction to the episode was surprise. It was this unexpected, beautiful love story in this bleak world," Bartlett said during an inside-the-episode recap for HBO.
Creator Neil Druckmann stated in the same recap that he aims to show a "reflection of where love can take you" in each episode of the series.
"And this was the pure, innocent version. This is the beauty that love can bring us," he said.
Given the sweet storyline, many of the show's viewers called out King for focusing on one small mistake in an otherwise impactful episode.
And of course, King had a response to the criticism as well.
"Oh, I liked it fine. Just sayin'," he tweeted later Monday.
Popular in the Community