Peter Gold lay crumpled on a New Orleans street with a gunshot wound to his stomach when his attacker pointed a firearm at his head and repeatedly pulled the trigger.
Now, over a year later, he finally watched that traumatic scene for the first time on video, calling the moment his attacker's gun jammed "an incredible miracle."
"I think about that day, every single day of my life. There's not a day that passes by," he told NBC's Matt Lauer on the "Today Show" Tuesday.
Gold was driving through the city's Lower Garden District while on the phone to his parents on November 20, 2015, when he saw a gunman dragging a woman along a sidewalk. He stopped to intervene and faced the barrel of a gun seconds later. The gunman told him to hand over money ― which the then 25-year-old Tulane University medical student said he didn't have. Gold's parents listened to the entire exchange.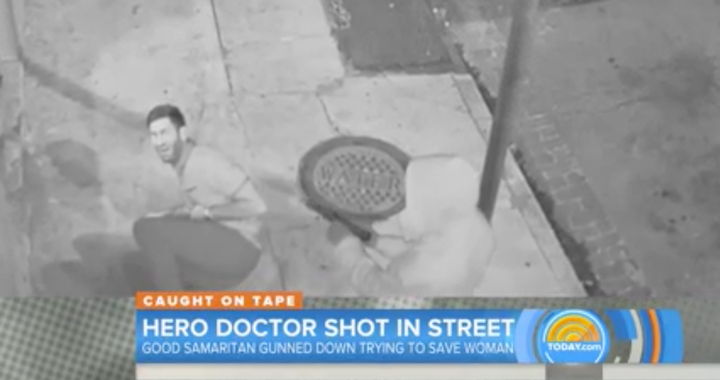 "I remember being right there and looking this guy in the face as he held his gun to me," said Gold. "He told me point blank, at point blank, 'I'm going to kill you.' And he shot me in the stomach, I fell to the ground."
Surveillance video captured Gold lying in pain on a sidewalk as the gunman repeatedly held the jammed gun to his head before fleeing with the woman's purse.
Police later arrested Euric Cain, who pleaded guilty to charges including the attempted murder of Gold and the kidnap and rape of a man and woman less than 24 hours after attacking the medical student. 
Gold is now fully recovered and is finishing a residency at a hospital in New York City. He's also starting a non-profit foundation called Strong City, which he said aims to help youth in need by supporting community-based organizations that have already made this their mission.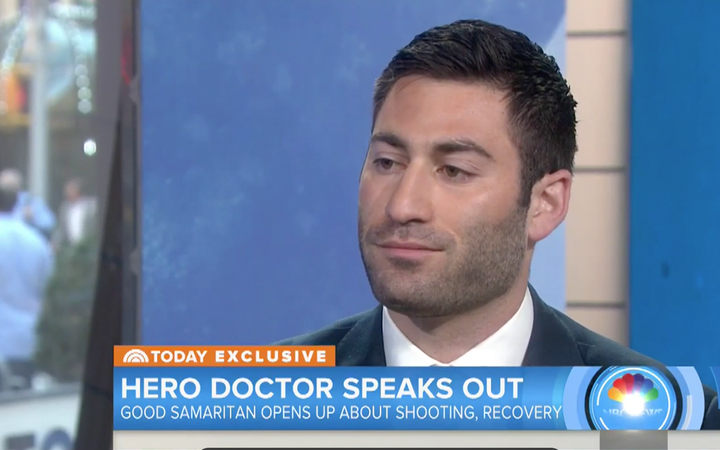 His curiosity on what happened to Cain to transform him into such a cold-hearted criminal inspired Gold to start the foundation.
"What happened in somebody's life that they were able to create such violence with such ease, without even thinking about it? What happened in his community, what happened at school, what happened in his family?" he said.
"This was traumatic to my friends and family. All of us are looking forward and trying to do something positive from what happened here." 
Gold faced his attempted killer once more, when he attended Cain's court hearing.
"I woke up two days later in the hospital surrounded by my family and a group of best friends," Gold told Cain in a statement that he shared with NBC. "This moment will forever be the happiest moment in my life. I was alive. You hadn't killed me, and with my family by my side, I knew I would bounce back stronger than ever. Strong enough to stand face to face with you again."
REAL LIFE. REAL NEWS. REAL VOICES.
Help us tell more of the stories that matter from voices that too often remain unheard.
BEFORE YOU GO