Every week we bring you Meal Prep to help you lay out healthy weekly meals. Do your shopping, spend a few hours cooking on the weekend, and enjoy the fruits of your labor all week long. A lot of thought goes into curating them, ensuring there's a good balance of nutrition and delicious fun.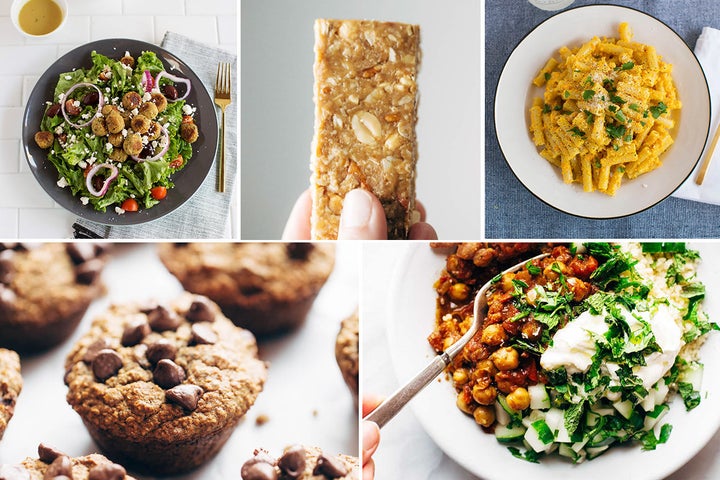 You're in luck. We've rounded up five really great recipes that will make eating healthy all week long feel like a luxury, not a chore. And as an added bonus, all these recipes are vegetarian-friendly. So if you dream of taking Meatless Monday up a notch, consider this batch of recipes your answer.
This week we have some wholesome banana muffins (with chocolate!) to get your day started off on the right foot. They also double as a pretty solid dessert. For lunch there's a mini falafel baked salad and spiced chickpeas ― they work well together or on their own. Dinner is a brilliant orange carrot pesto pasta. And for a snack, a perfectly peanut buttery no-bake granola bar. Sounds great, right?
Wholesome 5-Ingredient Banana Muffins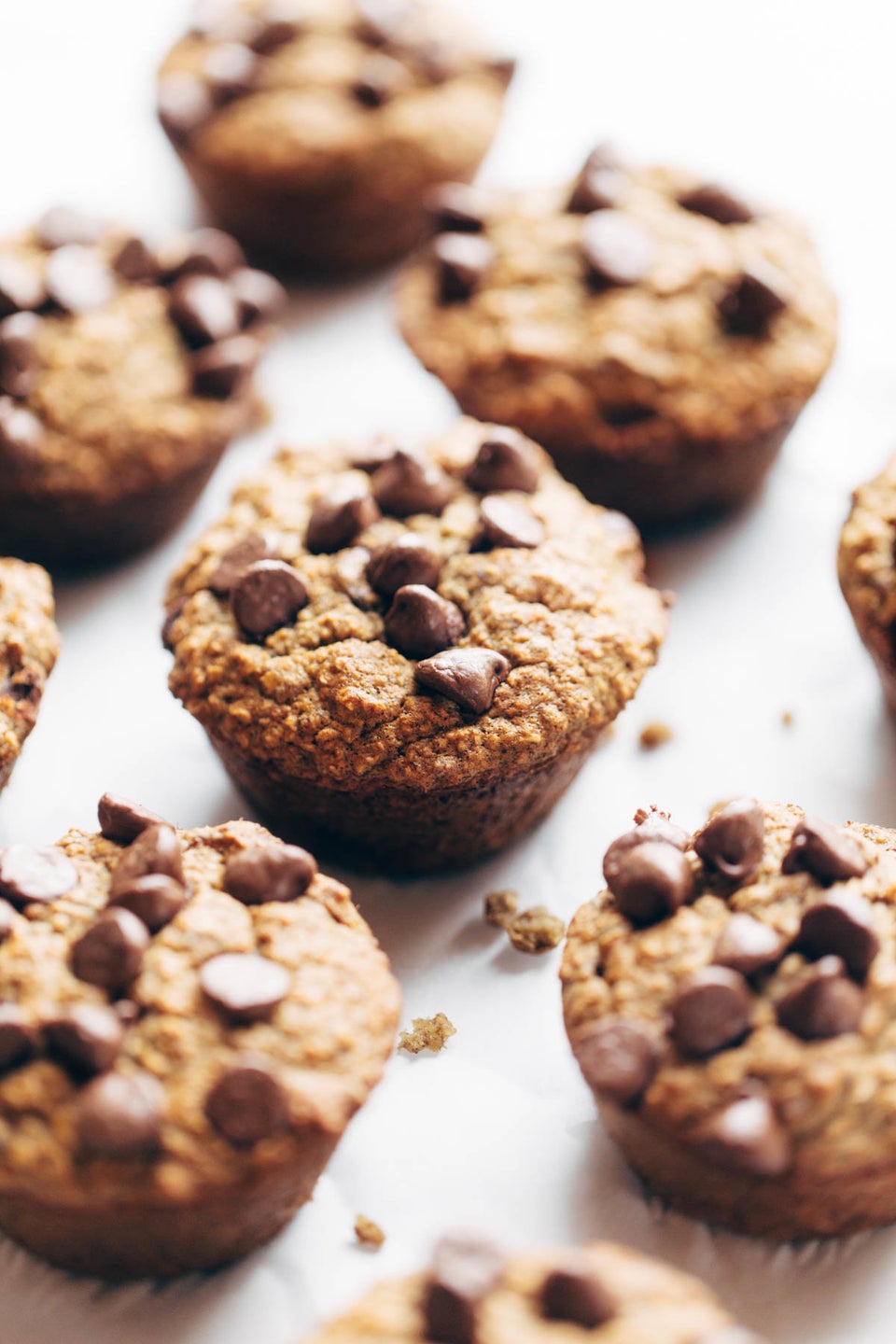 Moroccan-Spiced Chickpea Bowl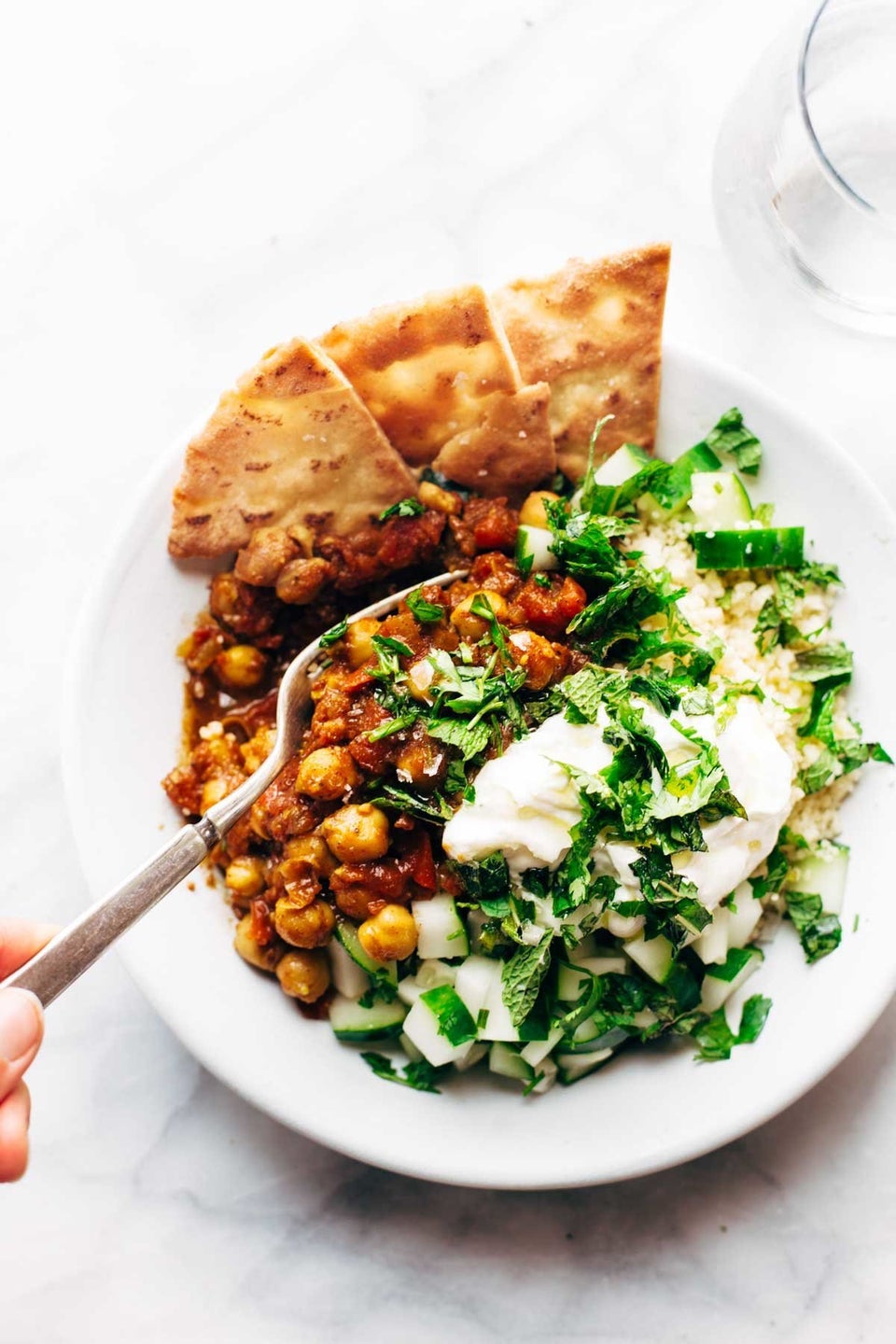 Baked Mini Falafel Salad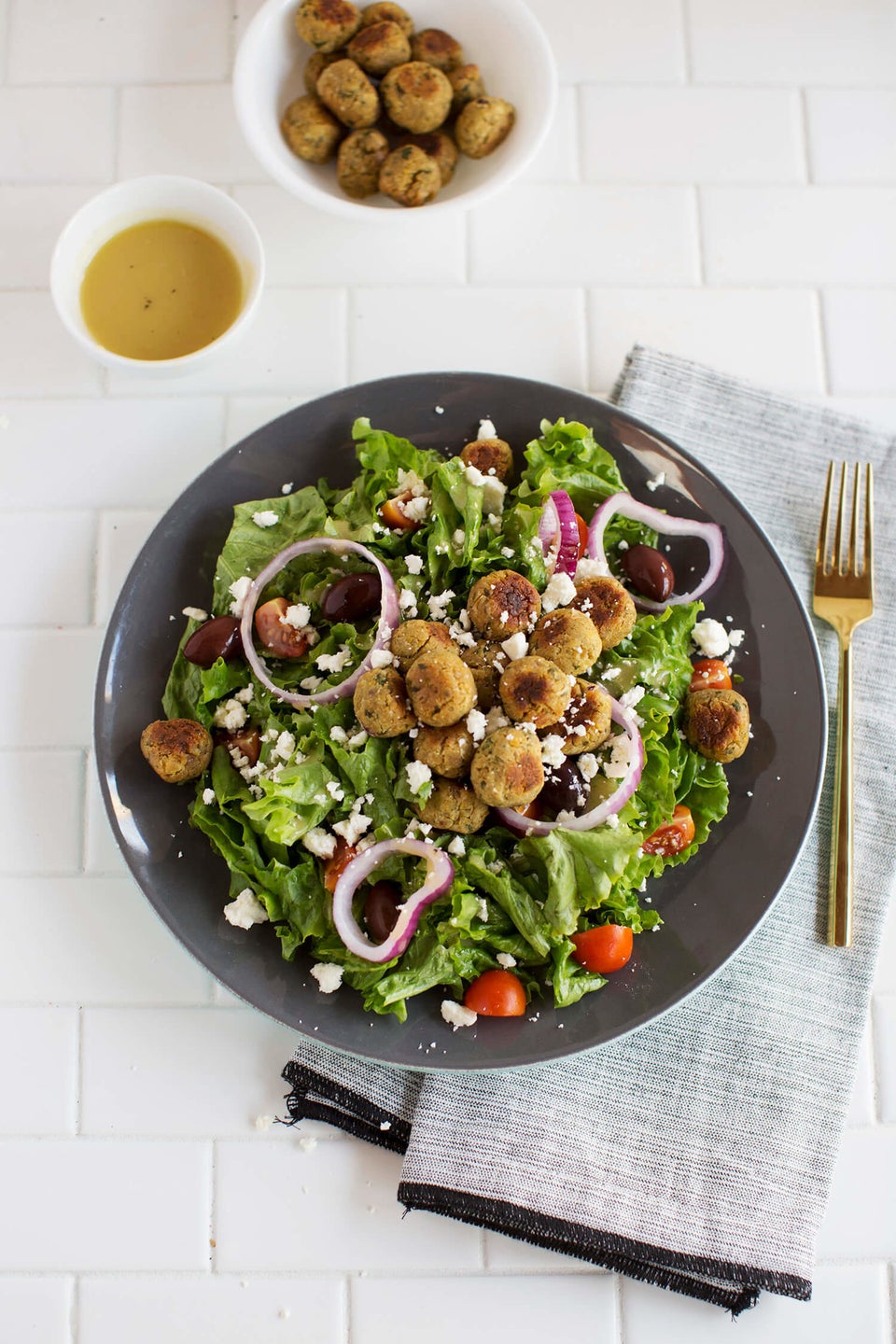 Carrot Pesto Pasta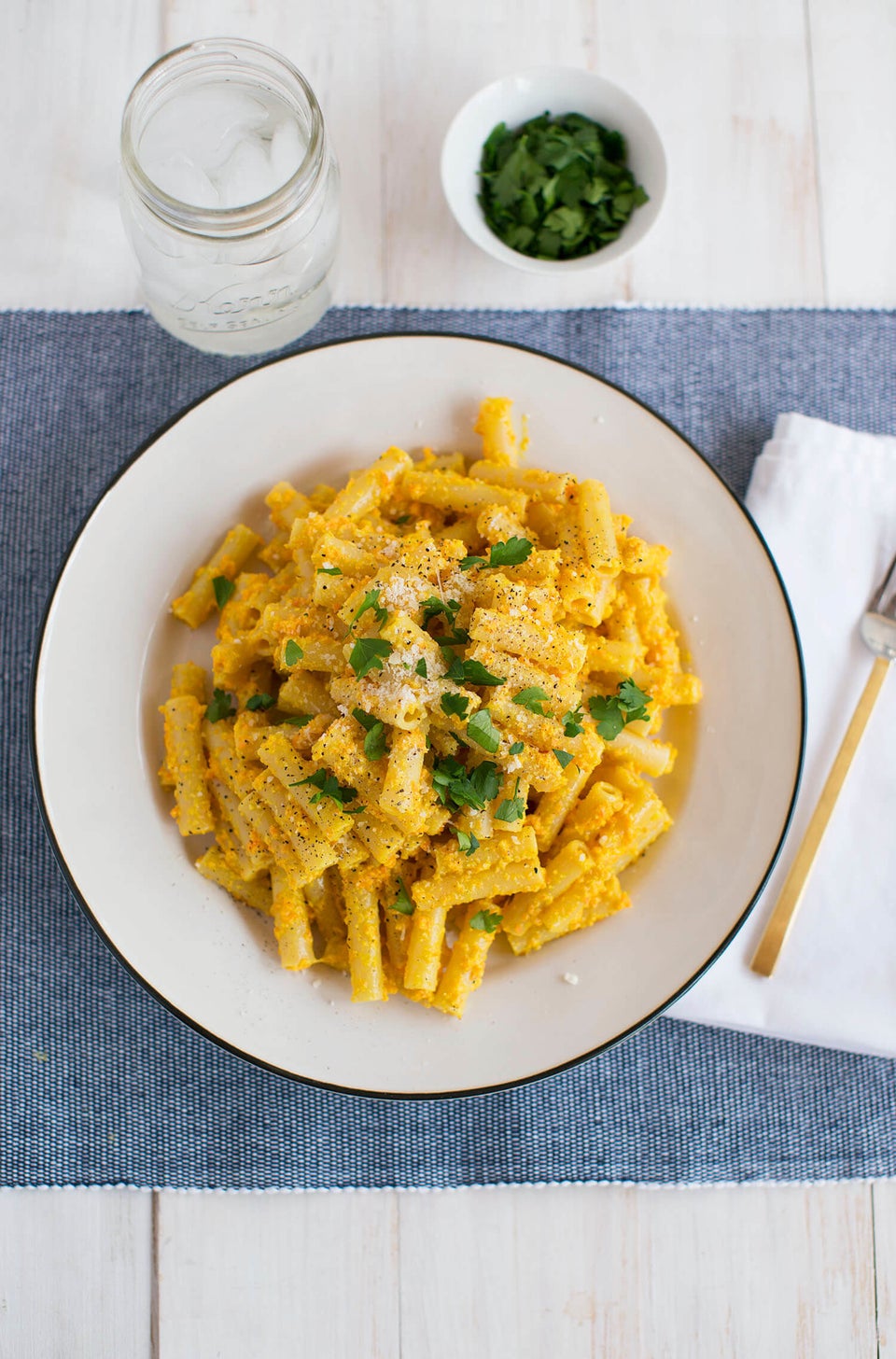 The Best Soft Granola Bars