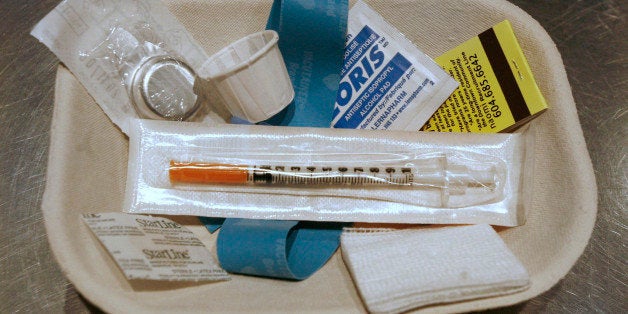 SIF supporters call them a necessary, common-sense public health intervention for curbing the incidence of death, disease, and infection associated with public injecting. Cities around the country, from Seattle, Baltimore, San Francisco, New York City, and even Ithaca, New York, are all making strides to establish the first legal site of its kind in the United States.
Yet, despite the hypocrisy and systematic disregard for Black Lives, supervised injection facilities are an important piece in repairing the harms of the drug war and increasing our community's access to services. In fact SIFs serve communities of color arguably more immediately than white communities. The primary function of SIFs is to minimize public injection by bringing it into a closed space, which necessarily curbs law enforcement engagement with the person using drugs, and as we said earlier, it is communities of color that have born the brunt of excessive policing and criminalization throughout the drug war.
Drug misuse and addiction among white people is now triggering compassion, but for us black folks it triggers suspicion,fear, the clutch of a purse, and/or the grip of a trigger. By allowing users clean injection materials, and removing the need for a user to carry those materials on their person, SIFs reduce the risk that they will face harassment, arrest and an accompanying criminal record. Less criminalization of black and brown people who use drugs helps encourage the process of recovery and removes barriers to housing, jobs, and education that would have resulted from an arrest. In addition, the capacity of SIFs to provide frontline services and linkage to treatment and care could benefit our under-served communities.
A supervised injection facility is a public health intervention. But it doesn't stop there. SIFs not only reduce the potential harms associated with drug use; they also reduce the harms associated with failed drug policies--namely, the over policing and criminalization of Black and Latino people. SIFs aren't just an answer to issues surrounding drug related health issues; they're also a step toward the reduction of criminalization for those communities most targeted by the war on drugs, which may be kinder and gentler for white people, but which continues to rage unabated for Black and Latino people.
Kristen Maye is a Policy Associate and Kassandra Frederique is the New York State Director at the Drug Policy Alliance (www.drugpolicy.org)
Popular in the Community