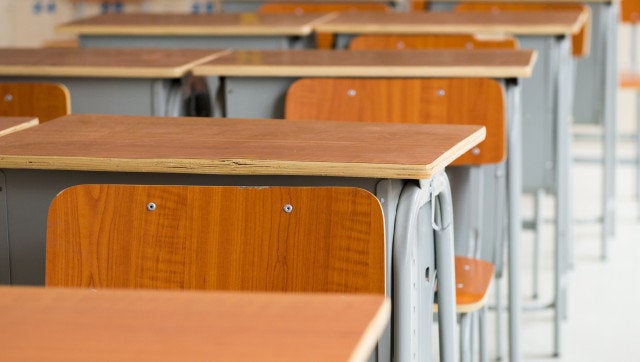 Co-authored with Laura Ascenzi-Moreno
There is a shift across all levels of bilingual education -- state-wide, district-wide and school-wide -- to view the home language as vital for the academic development of bilingual students. The CUNY-NYSIEB project is one force that supports this shift from seeing bilingualism as a barrier to academic achievement to using students' bilingualism as the essential element in their academic success.
Since January 2012, a team of researchers and doctoral students have been working with school leaders across New York State to improve the educational programming and outcomes for emergent bilingual students. The City University of New York -New York State Initiative on Emergent Bilinguals (CUNY-NYSIEB) is a multi-year project funded by New York State Education Department. It is a collaborative project of the Research Institute for the Study of Language in Urban Society (RISLUS) and the Ph.D. Program in Urban Education at the City University of New York Graduate Center with Ricardo Otheguy as the Principal Investigator and Ofelia García and Kate Menken as Co-Principal Investigators (and Tatyana Kleyn as Interim Co-Pi).
The primary focus of the CUNY-NYSIEB project is to improve the educational outcomes for emergent bilinguals -- students who are in the process of learning one or more languages. The term emergent bilinguals places bilingualism at the center and therefore, is preferred over the more widely used term English Language Learners, which highlights students' lack of proficiency. The CUNY-NYSIEB stance is that for schools to be successful at meeting the needs of emergent bilingual students they must develop ecologies of bilingualism that build the home language practices of their students.
The project consists of three components: leadership, documentation and alignment. The project's three pronged approach is designed to strengthen programming for emergent bilingual students that builds on student's home language practices.
The leadership component develops the intellectual and leadership capacities of the principals of schools that serve large numbers of emergent bilinguals and supports the schools as they create multilingual ecologies. The documentation component records the historical efforts of the New York State Education Department to educate emergent bilinguals. This component also identifies schools that are successfully educating emergent bilinguals in representative areas of New York State to document effective practices and make those practices available for dissemination. The purpose of the alignment component is to assist the state in aligning the programming for emergent bilinguals with the Common Core Standards that New York State recently adopted. At the policy level this means creating Bilingual Common Core Language Progressions that align with the former English as a Second Language and Native Language Arts Standards. At the pedagogical level, CUNY-NYSIEB staff creates materials for teachers working with emergent bilinguals that are aligned with Common Core Standards.
As members of the leadership team, we will focus this article on the leadership component's work in the schools. In January 2012, the CUNY-NYSIEB project welcomed its first cohort of twenty-seven schools located across New York City, Yonkers and Long Island. This January we started working with our second cohort of sixteen schools expanding the project to New York City, Yonkers, Newburgh, Spring Valley, Syracuse, Rochester, and Buffalo. The schools that apply to be part of the network are schools where emergent bilingual students did not meet their Annual Yearly Progress in English Language Arts.
The CUNY-NYSIEB approach is to work with leadership at the school level -- administrators, teachers, and parents -- to re-envision how students' bilingualism can be used as a resource in their academic success. The work with school staff is the heart of the leadership component, as principals and school leaders are effectively policy makers at the school level and are key to broad and systematic programmatic change for emergent bilingual students. This work counteracts the widely-held view among school staff that bilingualism stands as a barrier to students' academic progress and language development. In fact, in many schools that house majority multi-lingual students, the school environment is entirely in English, thereby not reflecting the multilingual lives of students.
Each school which is accepted in the CUNY-NYSIEB cohort is visited by members of the research team which is made up of CUNY faculty and graduate students. Support to schools consists of interviews with school administrators, classroom visits, classroom walk-throughs, meetings with the Emergent Bilingual Leadership Team, professional development and collaborative descriptive inquiry groups.
Critical to our work in the schools is the development of a school-based Emergent Bilingual Leadership Team that will sustain and build the work of the project. The teams are comprised of school administrators, teachers, staff, and students' family members. With assistance from the research team, the Emergent Bilingual Leadership team develops a School Improvement Plan, sets goals for the school and meets regularly to chart the progress toward meeting those goals.
Schools in Cohort One, which are one year into the partnership with CUNY-NYSIEB, are already demonstrating progress. Some examples are schools which have radically changed their environment to reflect the multilingual environment of their students. Other schools have established dual language programs, identified appropriate resources for their students, allocated specialized teachers in creative ways, and rewritten curricula. All of these practices signal a shift in how school leaders view their students' bilingualism as strength to build on their future academic success.
Emergent bilinguals will need help meeting the rigorous standards of the Common Core. We need more projects like the CUNY NYSIEB project that will help these students succeed academically.
Please visit our website to learn more about the project, view videos of the seminars and access resources including Translanguaging: A CUNY NYSIEB Guide for Educators and The Languages of New York State (http://www.nysieb.ws.gc.cuny.edu/).
A version of this post first appeared in the NYSABE Bilingual Times Winter 2013. Written by Vanessa Perez and Laura Ascenzi-Moreno, assistant professors at City University of New York -- Brooklyn College
REAL LIFE. REAL NEWS. REAL VOICES.
Help us tell more of the stories that matter from voices that too often remain unheard.