Since my recent move to Orange County, I've been learning to surf classic learner surf spots like San Onofre and Bolsa Chica, and obsessively singing along to early Beach Boys records. So it's to my surf buddies' relief I've recently turned my surf rock obsession to instrumental surf guitar and Susan Surftone's deft second solo release Too Far.
Surftone says when she writes a song she has a formula: "one part surf [rock], one part garage [rock], and one part something else. It's the something else that makes it different every time." The result is an album that's anything but formulaic. With Too Far she's delivered an instrumental album in which none of the songs sound the same, and one that will be as appealing to dedicated surf guitar fans as it is to those less familiar with the genre.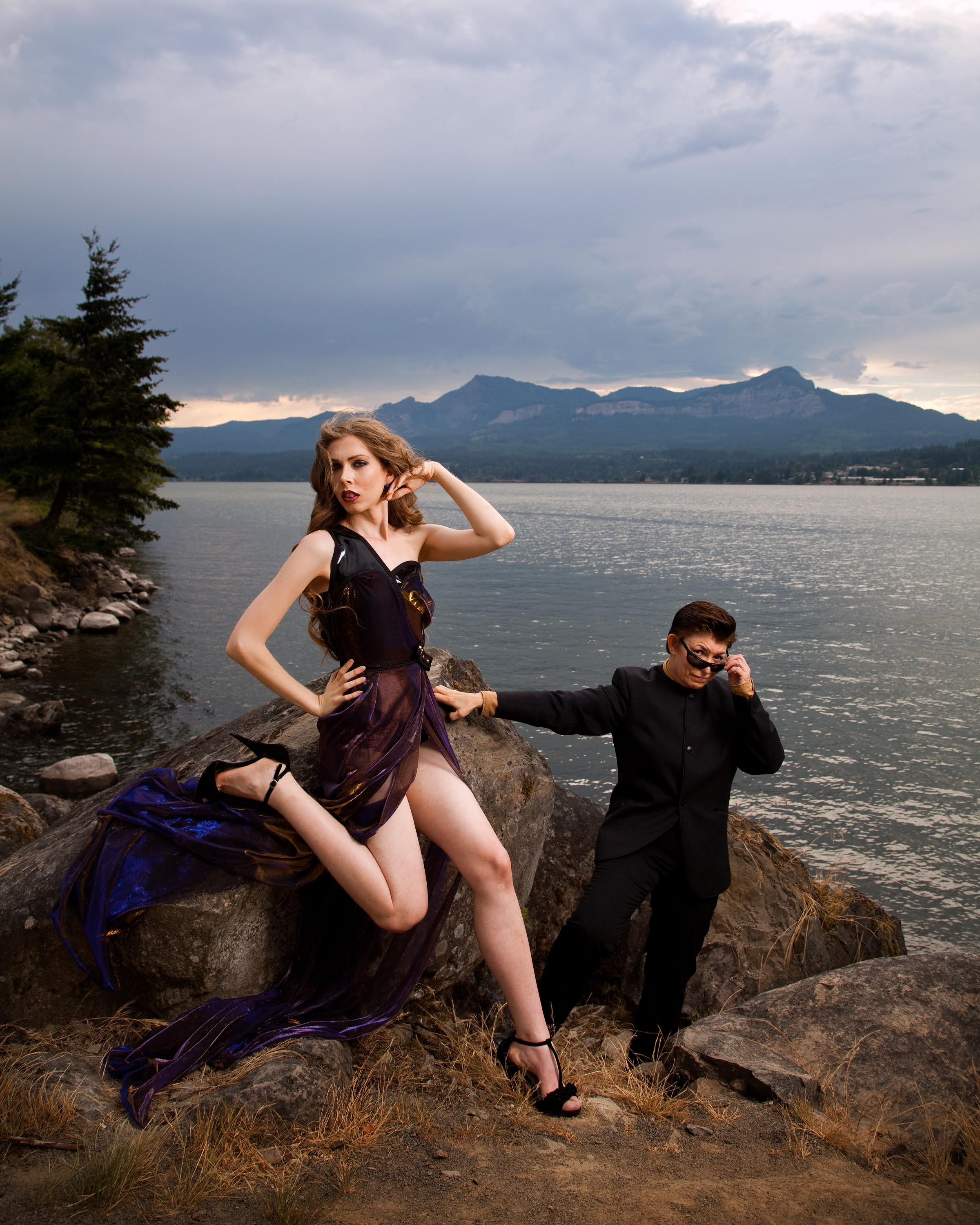 Susan Surftone started playing guitar in 1964 when she was nine years old, just after she saw The Beatles on The Ed Sullivan Show. (She still always drinks a draft beer on stage in homage to The Beatles during their Hamburg days). George Harrison, who didn't sing much, didn't smile much, and played the hell out of the lead guitar, was a big influence. "We had a lot in common," Surftone says. She was lucky enough to have a guitar teacher who saw her potential and believed in her ability to be a lead guitarist, even though at the time it was an unusual goal for a little girl.
But Surftone's road to being "the undisputed queen of immersive, garage-influenced instrumental third-wave surf rock" wasn't a straight one. After graduating from Boston University School of Law, Surftone was hired as an FBI agent. "I never really wanted to practice law and learning to shoot sounded fun," Surftone said. But she left her job with the FBI when her supervisor wouldn't give her a night off to play at CBGBs. And she's been perfecting her sound-and style-ever since.
Surftone now stands larger than life as a woman thriving in the male-dominated arena of lead guitar. While her music remains rooted in the style of surf guitar legends such as Dick Dale, Surftone brings both new energy and innovation to third-wave surf guitar. In keeping with the surf rock tradition of beach party girls, Susan Surftone performs with gogo dancer Seana Steele, who brings a 1960s style and dynamism to Surftone's live shows, and compliments Surftone's straightforward playing style and Beatles-inspired suits. Seana Steele does the sensual and lighthearted dancing, leaving Surftone to focus on her music. "Although I often come across as serious and aloof I do really like making people happy with my music," Surftone said.
The album's lead track, "Start Again," has a plucky, driving rhythm, while "What a Shame" has a mournful sound influenced by rockabilly and country guitar. But my favorite is Rock Candy, with its crystal clear guitar riff that's elevated by the eery, beachy sound of the theramin. As a whole, Too Far stands as both a revival of the genre and a testament to the fact that a woman can bring extraordinary talent and contemporary creativity to the classic, traditionally male world of surf rock.
Now when I drive up to Huntington Beach with my surf buddies, our surfboards on the rack and our wetsuits and surf wax in the back, Too Far plays on the stereo. And even though I know 80 percent of the surfers riding waves will be male, the crystal clear sound of Susan Surftone's guitar reminds me not to be intimidated. It affirms that gogo dancing around a bonfire isn't the only option for girls in (or out) of surf culture, and that with enough dedication-and a large serving of raw talent-a woman can shine in any arena she chooses.
Popular in the Community