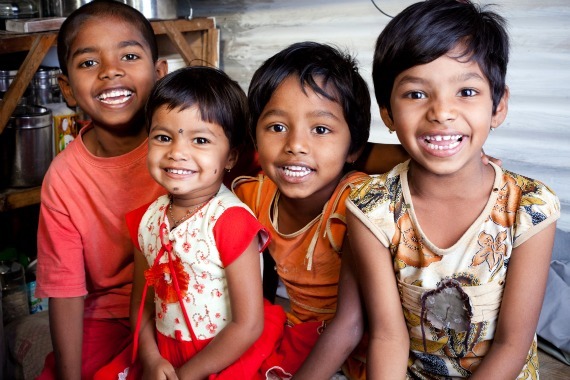 According to a UNESCO report, in India 90% of children from poorer households remain illiterate after completing four years of school, mostly caused by absenteeism. Another report, by US News & World Report states that only 33% of Indian teens finish high school. However, an intriguing new initiative, The Children's College, is providing an environmental and climate-change focused education to Mysore's (in southern India) poorest tribal children, and empowering students to dream beyond becoming migrant laborers to instead, obtaining a college degree.
The Children's College, which is supported by sustainable tourism efforts and direct donations, enables youth who would otherwise drop out and work alongside their parents, to focus on school and develop their talents.
In particular, the school has changed the prospects for Sidappa, whose parents are illiterate and malnourished Adivasi Tribe laborers. They were forced to become migrant workers when the Kabini River dam flooded their traditional homeland. Despite the additional challenges of transiency and rampant disease, Sidappa has a dream that one day he will be a doctor for his impoverished community.
Environmentally-Focused Education Helps Children Out of Poverty
Sidappa first came to The Children's College three years ago thankful for the regular classes, a dormitory, healthy food and clean water.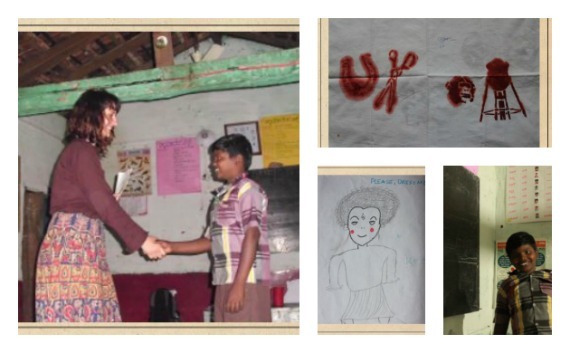 The Children's College curriculum guide includes math, science, geography, history, and environmental studies facilitated by representatives from the community and outside institutions. It is administered by Pipal Tree, which is a nonprofit organization that manages an ashram, media and student programs that focus on food sovereignty and climate change, and tourism facilities like the Blue Waters Wellness Center.
The school provided him with academic support, regular reports to his Adivasi parents and members of the larger community, as well as supplementary life skill development activities such as a development workshop that was administered last September by the Goethe Institute and the Yuva Chintana Foundation.
Geothe sponsored a trip during which Dijana Zoradana, a fashion designer and artist from Berlin, guided the students through an exploration of their identity with water color paintings, fabric designs and collage creations using sundry materials found around the campus.
The theme was for the students to reach a deeper understanding of self and become more empathetic. She encouraged them to recollect memories of their homes, families and tell stories by making collages. ~ Suresh Mathew, a tour guide and a marketing coordinator for Pipal Tree.
For Sidappa, the interaction was life-changing, as he realized through the project that as a doctor, he could help address the issues that are challenging his community - issues of land, cultural heritage, and the spread of disease.
In the next four years, he plans to finish Junior College and take the Joint Entrance Exam for a seat in one of India's medical schools. In fact, Sidappa's peers all have the same desire - to finish their studies and serve their community.
Sustainable Tourism Directly Supports These Children
There are millions of stories of children like Sidappa who otherwise would have no access to a secondary school education were it not for The Children's College. While there are other resorts to stay in the Mysore area, there are places you can stay where the money you spend on food and lodging will directly support The Children's College.
The first option is Pipal Tree managed Blue Waters Wellness Center, which is adjacent to Rajive Ghandi National Park and the Nagarhole Forest Reserve. Blue Waters Wellness Center, built lightly on the land, offers organic vegetarian food, yoga, and Thai massage services in a simple setting. You can also take part in wildlife safaris.
The second option is to organize an immersive three-day trip through Kabani - The Other Direction, where you would stay at Blue Waters Wellness Center and participate in guided tours to Mysore's historical monuments, bird sanctuaries, and jungle safaris as well as visit with local farmers and The Children's College.
Through the experience, you'll also learn and see firsthand the rural development challenges and accomplishments of the region, as they relate to environmental and climate change issues.
Maybe, you'll even meet up with Sidappa and hear how his studies are going.
REAL LIFE. REAL NEWS. REAL VOICES.
Help us tell more of the stories that matter from voices that too often remain unheard.