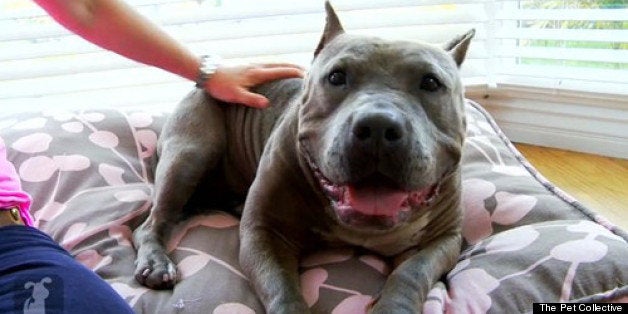 Sweet and docile dogs are often used as bait in illegal dog fighting. That was the likely case for this poor, gentle Pit Bull named Willa.
Willa was found wandering the streets of Los Angeles covered in horrible scars. The extent of the damage to her body and extreme scarring was most probably obtained through dog fighting. It is difficult to imagine, but she was used as a bait dog, a punching bag, for aggressive dogs being trained to fight.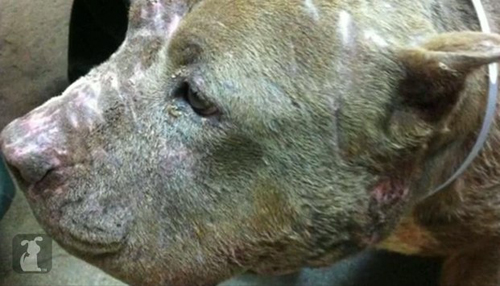 When Willa was picked up by Animal Control the scars on her face and neck were deeply infected. The skin on her neck was so inflamed and bloody that it was hanging off of her. Abscesses covered her face. Wherever she had come from, it was a place that had not intended for her to live very long. Animal Control traced her microchip back to the owner and discovered that Willa belonged to a dog owner with a history of vicious dog violations. Willa needed a safe place.
Willa might have escaped animal cruelty, but she was not going to make it out of the shelter in her current condition. She would have been easily overlooked by potential adopters. She was also desperate for medical attention. Karma Rescue was her only chance at survival.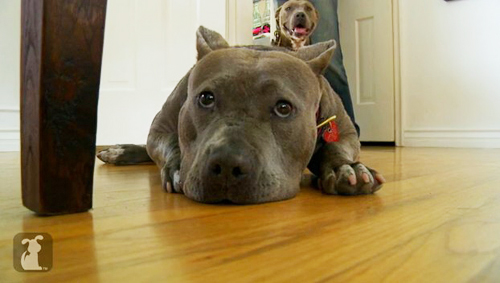 Karma Rescue saw something special in dear sweet Willa. Executive Assistant of Karma Rescue, Marnae believes, "100 percent Willa would have been euthanized" if they had not stepped in. They rescued her from the shelter, took care of her medical expenses, and found her a loving foster home with Alex.
With tender loving care, Willa has opened her heart to trusting people and animals again, despite her history. Willa has also enrolled in a program to educate children on dog abuse and dog fighting. She is the perfect advocate against the misconception of Pit Bulls.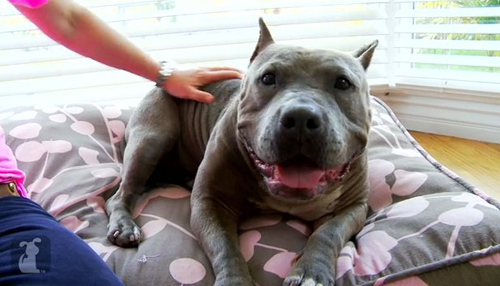 Willa's life has completely turned around. With the help of a new foster home, and a second chance with Karma Rescue, she has completely healed emotionally and physically from any permanent scarring. Now, she just needs her forever home.
Do you have a Tail of Hope or Survival? We'd love to hear it! Visit us at thepetcollective.tv and tell us your story!
Connect with The Pet Collective:
The Pet Collective Cares YouTube Channel: /TPCCares