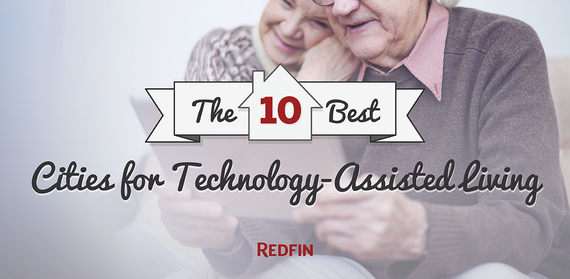 The National Conference of State Legislatures and AARP Public Policy Institute report that nearly 90 percent of people over the age of 65 want to stay in their home for as long as possible. Fortunately, in most cases, they won't have to move as they age. According to Seniorly, a service that helps people find senior care, the majority of seniors do NOT need to move into a nursing home. They simply need some care equivalent to what they would find in an assisted living community, which includes assistance with daily activities like meals, medication, housekeeping, bathing and transportation.
And these days, there's an app for that. An elderly woman can take an Uber to her friend's home, find someone to walk her dog through Rover.com, schedule her lawn to be mowed or her house to be cleaned through Porch, get groceries delivered through Instacart, and schedule a professional caregiver to assist with bathing, meal preparation and other daily living activities through CareLinx. Or, for those seniors who aren't tech-savvy, friends and family can use these technology-based services to arrange care for them.
Redfin, a national real estate brokerage, named the 10 best cities for technology-assisted living, which are places where it's feasible to use technology-based services like Carelinx and Instacart to age in one place, rather than moving to an assisted living facility. "People often think of services like Uber and Instacart as being something that only millennials use, but those services can be a way for elderly people who need assistance to remain in their homes," said Redfin chief economist Nela Richardson. "And when you compare the cost of a mortgage with the cost of assisted living facilities, in some cases it can make more financial sense to use those services and age in place, rather than move to a facility, depending on the level of care required of course."
To come up with the list, Redfin first identified which U.S. cities are served by Uber, Rover, Porch, Instacart and Carelinx, which all provide services that are similar to what an assisted living facility would provide, including transportation, pet care, housekeeping, meals and basic medical care. Then, Redfin calculated what the median monthly mortgage payment would be in those cities, and compared it to the average monthly fee for assisted living facilities in those cities (using data from Metlife).
The cities that made the top 10 list are places where seniors (or those who care for them) would have at least $1,500 each month to spend on the cost of services booked through Uber, Rover, Porch, Instacart and Carelinx, and, after paying the mortgage, it'd still be less expensive than an assisted living facility in the area. For example, in Washington D.C., the number one city on the list, a resident could spend $3,000 on care services and $2,787 on their mortgage, and still spend less than the $5,933 it would take to live in an assisted living facility.
Here are the following cities that made the list: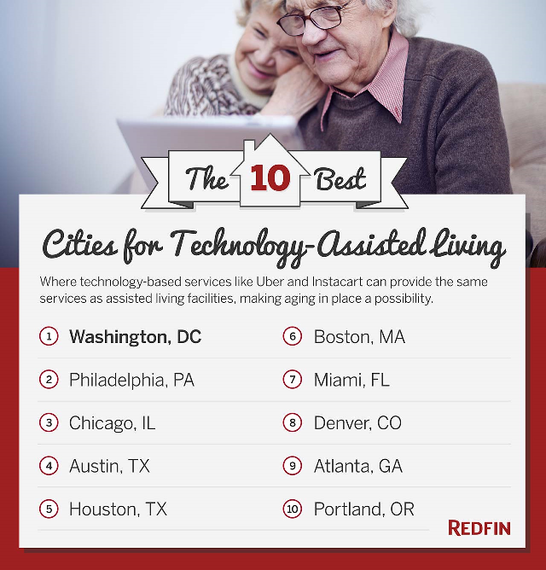 Head here to read the full report, which includes data on the median mortgage payments and assisted living costs in each city.