"Sony only delayed this," Boies, a lawyer for Sony, said in an interview with "Meet the Press" on Sunday. "How it's going to be distributed, I don't think anybody knows quite yet. But it's going to be distributed. And what Sony has been trying to do is to get the picture out to the public. But, at the same time, be sure that the rights of its employees and the rights of the movie-going public are protected."
In the aftermath of a terror threat made by hackers against theaters showing "The Interview," major companies such as AMC Entertainment and Regal Entertainment pulled the Seth Rogen-James Franco comedy from the schedule. In response, Sony canceled the film's release.
"The decision not to move forward with the Dec. 25 theatrical release of 'The Interview' was made as a result of the majority of the nation's theater owners choosing not to screen the film," Sony said in a statement released on Friday. "This was their decision."
A representative for Sony was not immediately available to comment.
In an interview with CNN on Friday, Sony CEO Michael Lynton said the studio was weighing on-demand release options, but had run into a roadblock. "There has not been one major VOD -- video-on-demand distributor -- one major e-commerce site that has stepped forward and said they are willing to distribute this movie for us," he said. "Again, we don't have that direct interface with the American public so we need to go through an intermediary to do that."
Support HuffPost
The Stakes Have Never Been Higher
Before You Go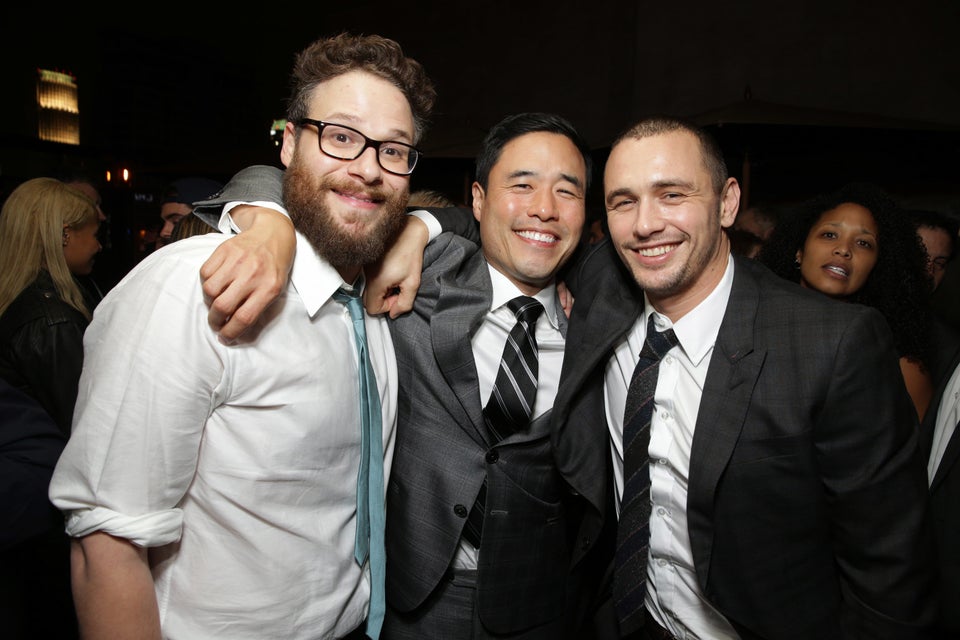 "The Interview" Premiere
Popular in the Community