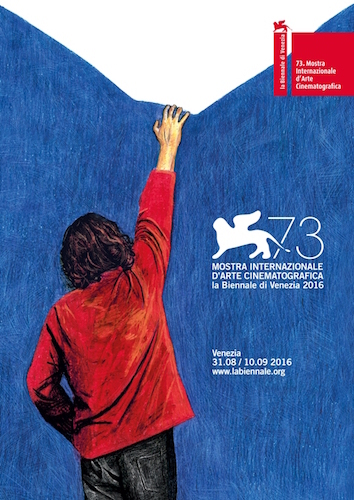 Venice has just unveiled the official poster by artist Simone Massi for the 73rd edition of the first and oldest film festival in the world. Yes, even older than Cannes. There, I've said it.
The Venice International Film Festival, which will take place on the Lido from August 31st to September 10th, has also announced its opening film, La La Land, directed by Whiplash filmmaker Damien Chazelle and starring Ryan Gosling, Emma Stone and of course, J.K. Simmons. Head of the Competition jury this year will be filmmaker Sam Mendes.
The Biennale di Venezia recently sent out a press release confirming Alberto Barbera as their cinema section director, who will continue to serve for another four-year term. Personally, this last bit of news makes me very happy as Mr. Barbera possesses that rare combination of culture, knowledge and a finger on the pulse of what is hot today. This means that while he doesn't shy away from classic Italian cinema, he's also aware of the power of social media, all the while constructing a plan for world cinema to flourish -- in and because of Venice.
When I use that word "flourish" I think of so much. Friendships flourish with understanding, admiration, relationships flourish through mutual respect and films, their filmmakers flourish with support. That's where an organization like Istituto Luce Cinecittà comes in, operating for as long as cinema has existed, in some form or another as supporters and promoters of Italian movies around the world. Do Italian filmmakers today need their help? Oh yes, they do, because while great films continue to be made in and about our peninsula, they are few and far apart. Gone are the days of Fellini and De Sica, replaced instead by some "cinepanettoni" and their likes. Think of these as movies made for the whole family, to be viewed around the holiday -- our own version of Bollywood. Hardly the Visconti or Pier Paolo Pasolini of modern times...
Yet the Istituto Luce Cinecittà, combining the archival vaults of Luce with their promotional power of the classics and modern Italian cinema, along with the resources and proud legacy of Cinecittà, is creating renewed interest in Italian cinema. Films are our culture, our heritage, and should represent our own currency of excellence to the world.
The powers that be behind this great organization have already lent a hand for such gems as the documentary The Family Whistle on the Coppola family which played in the Cannes Classics this year, as well as L'ultima Spiaggia in the Critics' Week there. And of course there is personal favorite Fuocoammare by Gianfranco Rosi which won the Golden Bear at Berlinale earlier this year.
Following is a list of upcoming projects I've picked out from their database of finished films, or those in post-production -- gems that I'd love to watch in Venice this year. Some may be wishful thinking of course, but a girl can dream, right?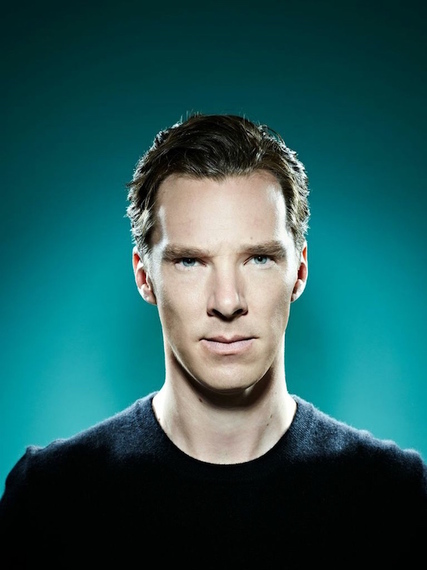 This documentary narrated by Benedict Cumberbatch is based on the book by British journalist and travel writer Norman Lewis which was once called, "one of the great first-hand accounts of the Second World War." Directed by Neapolitan filmmaker Francesco Patierno and utilizing footage from Italian neorealist films, Naples '44 feels like one of the most anticipated titles that could be coming up in Venice. I guarantee if picked there will be a grand parade of Cumberbatch fans lining up to hear the actor give life to Lewis' personal war tales during the Allied occupation of my own beloved maternal town. Personally, I look forward to this title with bated breath, to finally hear someone else's stories of the war... Not just my own Neapolitan family's retelling.
Another documentary, this one on beloved artist-slash-filmmaker-slash-ex-bad-boy Julian Schnabel. When I met the artist years ago, then promoting his latest film Miral, he gently yet swiftly made me feel at ease in his presence. And as Maya Angelou said, "people will never forget how you made them feel." Unforgettable as Schnabel is to me -- his autographed book featuring artwork and scripts to his films sits on a bookcase I see every day and I pick it up whenever I need a shot of his genius -- his life remains a bit of a mystery. So watching a film, this one by Pappi Corsicato, about the master of reinvention in the art world would be a wonderful treat.
Indro. L'Uomo che scriveva sull'acqua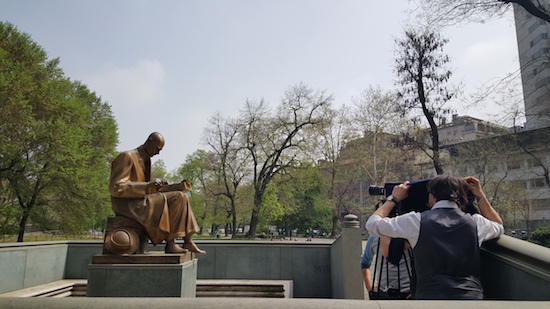 Indro Montanelli is a wondrous literary figure for Italians. He was a journalist, a historian and even wrote scripts for films like Roberto Rossellini's General della Rovere, starring Vittorio De Sica. Yet the man behind the legend was even more interesting and led a life more complicated than any of his writing could betray. Bipolar since an early age, captured and condemned to death by the Germans in 1944, then chief editor of a few prominent Italian newspapers like such as Corriere della Sera and il Giornale, Montanelli even survived an attack on his life by the Red Brigades, a terrorist organization operating in Italy throughout the 70s. Fellow Tuscan Samuele Rossi's film -- the title translates to "Indro, the man who wrote on water" -- promises to show the various facets of Montanelli's personality and talent, while also highlighting a need for more real, truthful voices like his to emerge from today's media cacophony.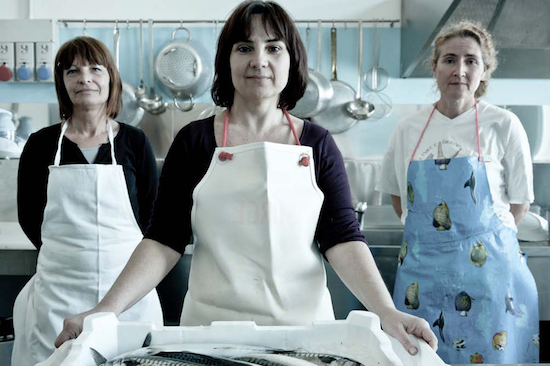 Strane Straniere ("Strange Strangers") tells the stories of five women who arrive to Italy for different reasons, from five countries, and all interweave in one day. From Tunisia, Bulgaria, Serbia, China and Croazia, what these women have in common is the idea that upon their arrival, they'll switch their old lives with new ones, hopeful and in search of their own identities. The thread weaving this documentary by Elisa Amoruso together combines my love for faraway cultures, with the emotional depth needed for a film to work. And lets not forget the actuality of its subject in this immigration dense moment of our history. It sounds beautiful and the fact that it's directed by a woman is just icing on the cake for me!
Ever since I started watching films by Luca Guadagnino, I've been his fan. I'm hooked by his personal style, something that breaks away so far and so wide from what we expect of an Italian film, and filmmaker, that critics in this nation are simply left baffled. Guadagnino's latest, "Call Me by Your Name" is co-written with James Ivory, among others, drawn from the novel by Andre Aciman, boasts Sayombhu Mukdeeprom as DP and stars Armie Hammer, who's been Instagramming teasingly stunning images from the set. This is that one film that is too-late-going-into-post-production-to-make-it-but-a-girl-can-dream shot, yet one never knows with a filmmaker like Guadagnino -- so here's to fingers crossed!
This instead is the perfect case of a film being undersold. The simple synopsis of 7 Minuti ("7 Minutes") reads "the story of a group of factory workers who, in order to save others from being fired, offer to each give up seven minutes of their lunch break." Well, being Italian, I do know how important breaks are here, but honestly, I immagine that the film, a directorial effort by Italian movie star Michele Placido, holds a lot more promise. Drawn from a theater play by Stefano Massini, 7 Minuti will be high on my list of must-watch, if it does make it onto Venice's line up and I don't see why it wouldn't since it boasts in its cast a who's-who of Italian talents, including Placido's daughter Violante, Ottavia Piccolo and singer Fiorella Mannoia. What a red carpet that would make!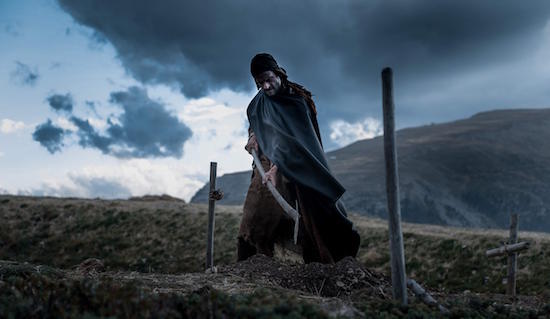 Iranian-born filmmaker Amir Naderi is a talent without borders. He started his career in his native Iran culminating in such arthouse hits as The Runner, only to then branch out to NYC (Marathon and Manhattan by Numbers), Sin City (Vegas: Based on a True Story) and even Japan, with Cut. He's written many of his films, and recently co-wrote one of my favorite films of the 21st century so far, Ramin Bahrani's 99 Homes. This time around, he's switched landscapes with Monte ("Mountain") and ended up in the northern-most part of Italy, telling a fable-like story that takes place in the past, played out by Italian actors.
Perfrancesco Diliberto, best known as Pif, is an Italian television personality, sometime actor and video journalist. He's at once funny and poignant in his interviews and his first try as a filmmaker was the fairly successful The Mafia Kills Only in Summer, a personal journey into the culture of Sicilian mafia through the eyes of a private citizen, played by Pif. Once again, in his latest film In guerra per amore ("At War for Love") Pif casts himself as the leading man, and this time, he's Arturo, a man in love with the wrong girl during the Second World War. There are hints that the movie draws inspiration from old films and archival images of the Allied forces landing in Italy, but to me the love story and Pif are enough of a sell. The only thing working against it is that he's made it known he's not much of a festival man...
The official selection for the Venice Film Festival will be announced on July 28th, 2016, at a press conference in Rome.
Poster courtesy of La Biennale di Venezia, movie stills courtesy of the filmmakers, all used with permission.
Calling all HuffPost superfans!
Sign up for membership to become a founding member and help shape HuffPost's next chapter