Last week Republicans in Congress released a budget proposal that includes about $150 billion in cuts to student financial aid.
In contrast, looking back, government funding to make higher education accessible has always risen above partisan politics.
In 1965 the first Higher Education Act passed with 82 percent of the Senate in favor -- including 81 percent of Republicans. That's when we originally established federal grant and loan programs to help students go to school.
In 1968 HEA reauthorization expanding those programs passed with 84 percent of the Senate in favor -- including 89 percent of Republicans.
In 1971, the same story. And again in 1976. The Higher Education Amendments of 1986 were introduced by a Republican and had almost as many Republican cosponsors as Democrats.
I could keep going, but I think the point is pretty clear: For decades Congress has recognized that investment in higher education is the pathway to economic growth and a sustainable, healthy workforce.
But instead of using this budget to affirm that historic, bipartisan commitment, some in today's Congress have decided to:
Cut Pell grants by $90 billion
Slash in-school interest subsidies by $34 billion
Eliminate benefits and safety-net programs for borrowers by $27 billion
Freezing the maximum Pell grant will continue to erode its purchasing power: It will only cover about 20 percent of the cost of college by 2025. That's in stark contrast with 1975, when it covered 80 percent of costs. Cutting the in-school interest subsidy alone will increase the debt levels of America's neediest students by almost $4,000.
And that's on top of the average existing $29,000 of debt that a graduate takes home with their degree.
The Pell grant program helps 9 million students afford school every year. More than 8 million students receive subsidized Stafford loans. These programs are a vital for our future.
We have always seen education as a gateway, as a key component of the American dream. I call on Congress not to reverse course and turn their backs on students.
If you agree, say so by signing the Student PIRGs petition here.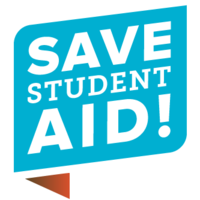 Popular in the Community