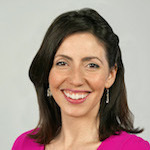 By Emily Musil Church, Ph.D.
This week's horrific attack on students in Kenya is a somber reminder of the risks that many students around the world face simply trying to get an education. Education is a basic human right, and millions of children are being denied that right. According to the Global Coalition to Protect Education From Attack, schools in more than 70 countries were subject to attack between 2009 and 2014. We are all too familiar with the heartbreaking stories -- from a school massacre in Pakistan to the kidnapping of students for use as child soldiers in South Sudan to the missing schoolgirls in Nigeria that sparked the #BringBackOurGirls campaign.
Former British Prime Minister Gordon Brown, the UN Special Envoy on Global Education, says there is a war against education, and that attacks on schools are a crime against humanity. He's calling on governments to support a safe-schools declaration and officially give schools the same protected status under international law as Red Cross hospitals.
At XPRIZE, we fully support the move to provide special protection to teachers, students, and schools around the world -- especially as schools are increasingly becoming battlegrounds. But for such a complex problem, we need to apply innovative, multi-pronged solutions. Technology can and must be used to assess risk at schools, but what about for learning? The Global Learning XPRIZE is trying to answer that part of the question. We are asking software developers, educators, and innovators from around the world to create open-source software that will allow children anywhere in the world to have access to education. Technology is not the only solution, but it must be part of the solution. If technology can do what we believe it can with learning, it will allow children in conflict zones and refugee camps to safely begin or continue their education.
It's no secret that it will take dedication, focus, creativity, and funding to ensure the right of education for the world's children -- or that the need to support that right is now more important than ever. Clearly, people are recognizing this important work and honoring individuals like Malala Yousafzai and Kailash Satyarth with the Nobel Peace Prize for their commitment to protecting the rights of children to education. Initiatives like the Let Girls Learn campaign also show the commitment to making sure girls around the world have access to education. But as the UNESCO Education for All Global Monitoring Report shows, there is still an immense amount of work that needs to be done to achieve quality education for all children.
At XPRIZE, we want to harness technology to empower the 250 million children who lack basic literacy skills, whether it's due to scarcity of teachers, prejudice, or civil conflict. So let's take action to support teachers, students, and schools around the world. At the same time, let's look for creative new ways that technology can help children realize their human right to an education.
Emily Musil Church is the Prize Manager of the Global Learning XPRIZE.
REAL LIFE. REAL NEWS. REAL VOICES.
Help us tell more of the stories that matter from voices that too often remain unheard.