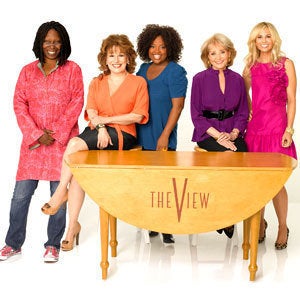 "The View" won't replace "Oprah," after all.
Despite speculation that Barbara Walters' ABC-owned morning chat show would go into syndication and move into Oprah's coveted 4PM time slot, the network has informed the show that it's not going to happen, according to the New York Post.
Had the show moved into syndication, Walters would've stood to make tens of millions by selling the show to local affiliate stations.
"It's definitely not going to happen -- both [ABC's] syndication group and at the ABC affiliates meeting, they categorically said they're not going to syndicate 'The View,' " industry analyst Bill Carroll of Katz Media Group told the Post. "That's as definitive as you can get."

Related
Popular in the Community