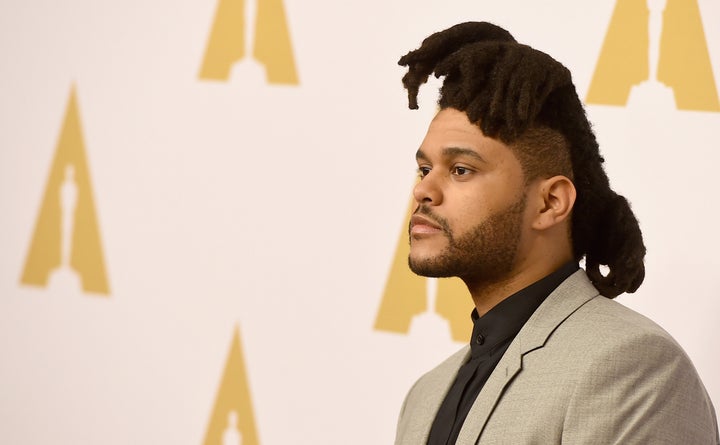 The Weeknd has had a breakout year, and it doesn't look like he's on the verge of stopping anytime soon. But outside of his famous 'do, Michael Jackson-like falsetto and moody vibes, most can't even come up with the singer's real name -- despite the fact that he's selling out arenas like nobody's business.
So before he sweeps the Grammys (and possibly even wins an Oscar), here are the nine things you need to know about him:
1. His real name is Abel Makkonen Tesfaye.
2. Dropping out of school influenced his famous name.
"I left home when I was about 17 dropped out of high school and convinced Lamar [Lamar Taylor, his best friend] to do the same lol," Tesfaye wrote. "We grabbed our mattresses from our parents threw it in our friends shitty van and left one weekend and never came back home. It was gonna be the title of HOB [House of Balloons]. I hated my name at the time though so I tried it [The Weeknd] as a stage name. I took out the 'e' because there was already a Canadian band named the Weekend (copyright issues)."
3. There's a famous artist behind his famous hair.
The Weeknd told Rolling Stone that his hair was inspired by artist Jean-Michel Basquiat in an October 2015 profile.
"I want to be remembered as iconic and different," Tesfaye said, after admitting that his hair gives him neck pain. "So I was like, 'F**k it -- I'm gonna let my hair just be what it wants.' I'll probably cut it if it starts interfering with my sight. I can kind of see it right now. But if I cut it, I'd look like everyone else. And that's just so boring to me."
Here he is shortly after he started growing out his hair, in 2012 at Coachella: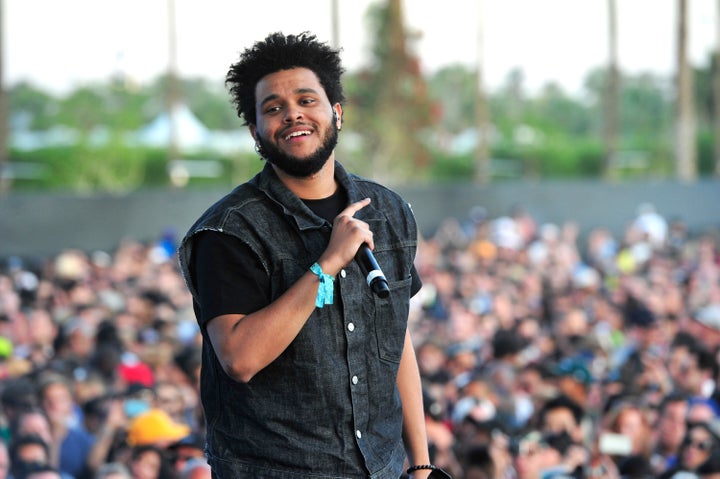 4. His hair led to one of the most awkward celebrity encounters of all time.
"The whole time she was talking, she was kind of, like, petting my hair? I think she was just drawn to it -- she must have been a little gone off a few drinks," he said. "And of course I'm not going to be like, 'Hey, can you stop?' I mean, it felt good! But when she started petting my hair, that's when I was like, 'I definitely need a drink.'"
It looks like the two put their painfully awkward first encounter behind them, as Tesfaye performed "Can't Feel My Face" with Swift on her 1989 Tour.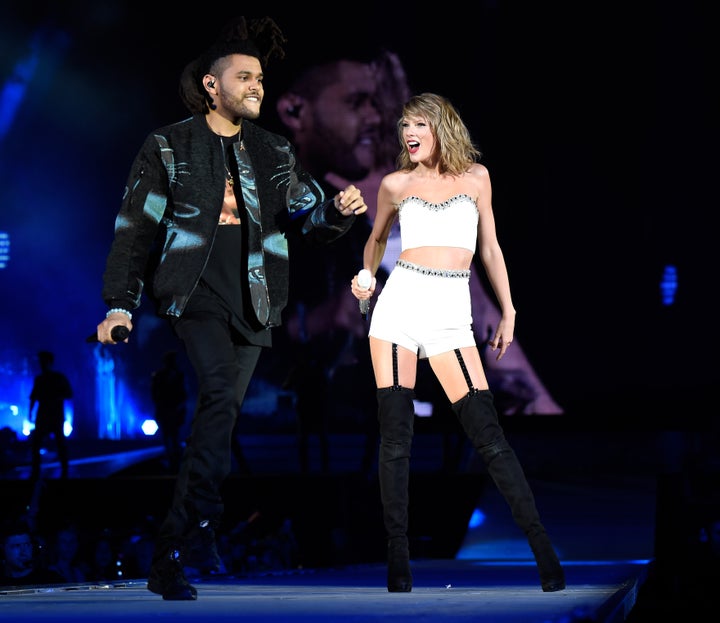 5. He dates model Bella Hadid.
The notoriously private couple do their best to stay out of the spotlight, though Hadid recently appeared as a dancer in Tesfaye's video "In The Night."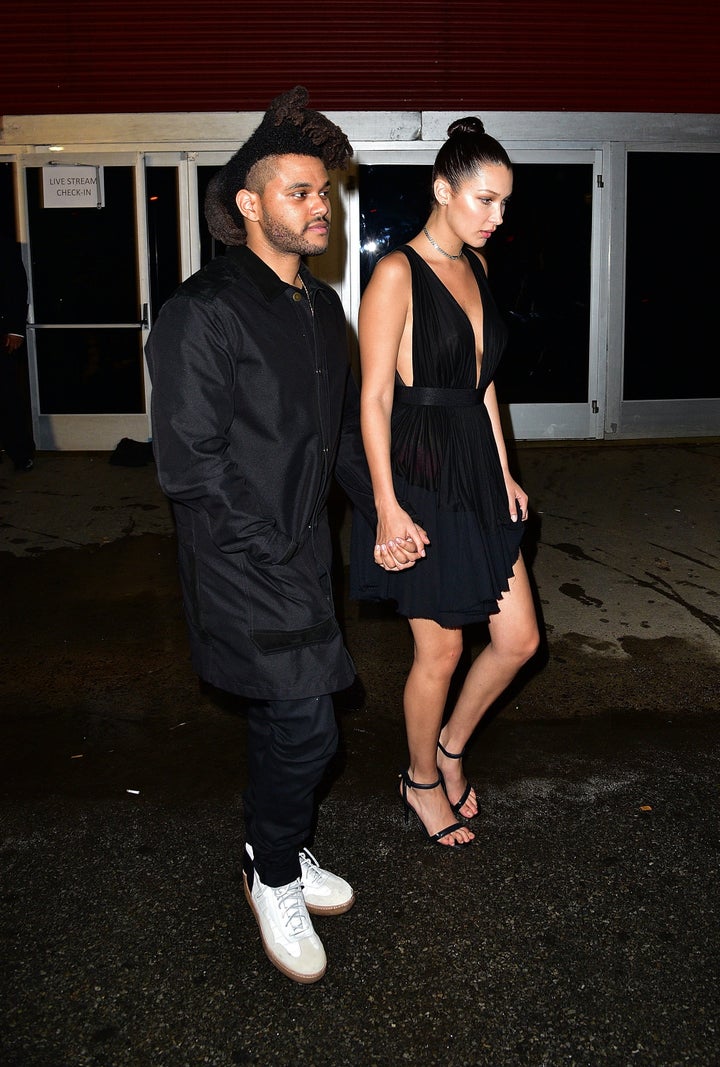 6. No, he doesn't play his own music during sex.
It's easy enough to assume, as everyone else does. But when a curious Redditor asked if he did during Tesfaye's 2013 Reddit AMA, the singer answered with an emphatic "No!!!!"
Cheeky redditor ua19 added, "He doesn't need to. He can just sing it himself." Too true!
7. His song "Can't Feel My Face" is allegedly about cocaine.
"Love it," Foster said. "Love it. I know what it's about, but I still love it."
The singer has been open about his past drug use (including Adderall, weed, MDMA, Xanax, cocaine, mushrooms and ketamine) and a New York Times profile noted that when Abel "wasn't high, he wasn't happy" growing up.
8. He loves "Game of Thrones" and "Breaking Bad."
9. He's going on tour with Rihanna and Travis Scott.
Get ready to see even more of Tesfaye in the future! Rihanna announced that she's bringing rumored boyfriend Travis Scott on tour with her in North America, and The Weeknd and Big Sean will join the European leg.
The Huffington Post reached out to The Weeknd for comment and will update accordingly.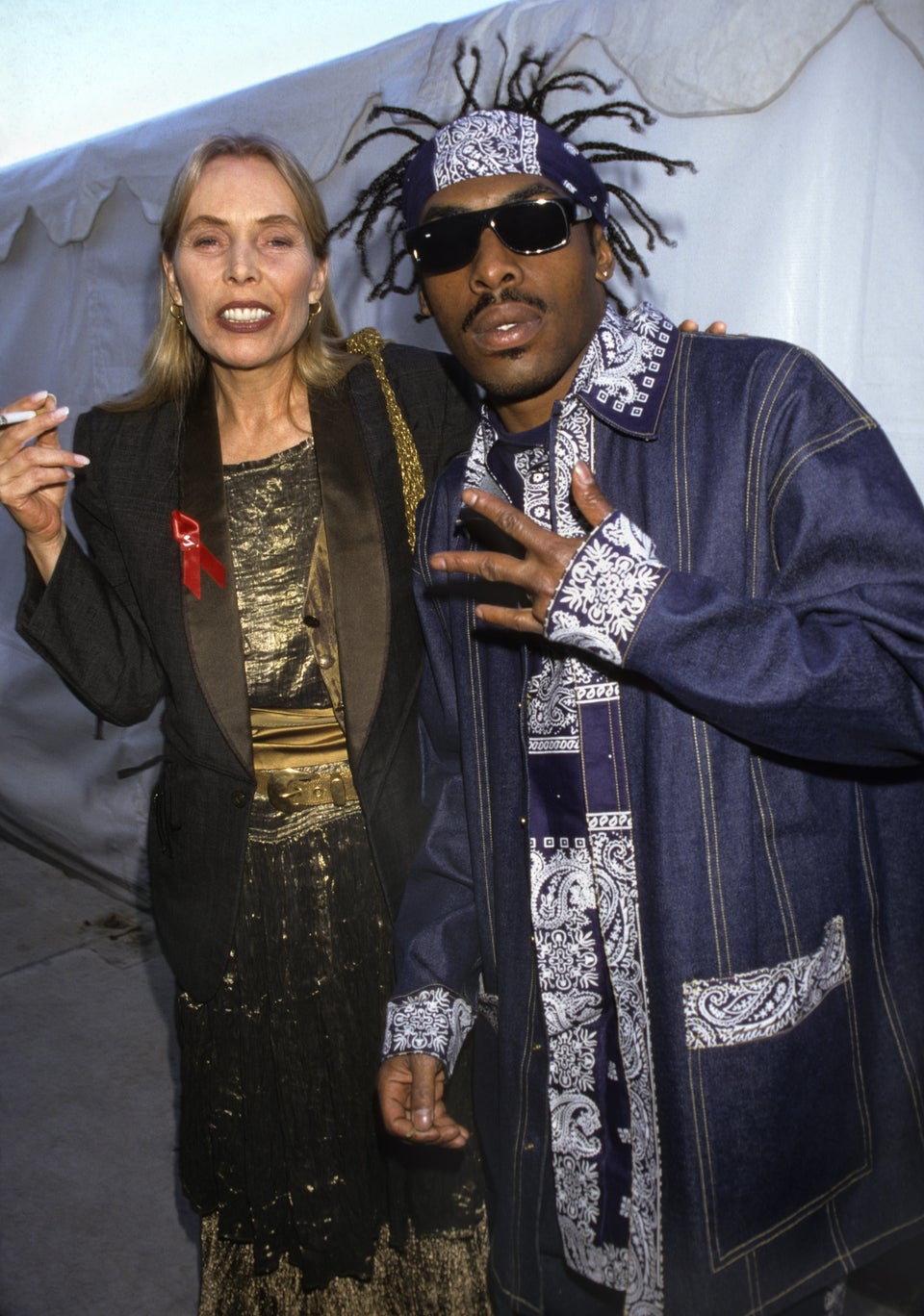 Grammys Through The Years