Humans have been inking their skin with tattoos for thousands of years. The ancient practice has been used to show status or tribal affinity, to decorate the body and sometimes as a form of punishment. Researchers have identified 61 tattoos on Ötzi the Iceman, a 5,300-year-old mummy, that were likely used as therapy. One of the oldest reasons for tattooing is, often times, connected to spirituality.
Tattoos were used as amulets that safeguarded people against the unknown. In ancient Egypt, the household god Bes was believed to be a protector of women in labor. According to Smithsonian.com, women of the time would tattoo a figure of a deity at the top of their thighs to protect themselves during childbirth.
Today, tattoos are still ways for people to express their religious beliefs or spirituality.
Jacob D. Myers, a theologian and Ph.D. candidate at Emory University, suggested that tattoos are more than just an physical alteration of the body -- they are in fact, "road signs" that mark a person's spiritual journey.
"Tattoos retain their significance as visible reminders of an important, spiritual experience in our lives -- like footprints unaffected by the tides of time," Myers wrote in a blog for The Huffington Post. "Tattoos are fixed in living memory and thus they can serve as monuments, allowing one to retrace one's spiritual and existential pilgrimage."
HuffPost Religion put together a list of 10 examples of tiny tattoos with spiritual significance. It's important to note that different religious denominations can have widely different degrees of acceptance towards tattoos. Some may find it deeply offensive, or ban the practice altogether which is why it's important not to be disrespectful or to appropriate another person's faith as a fashion statement. Tattoos are permanent, and they can be used to tell a story that is uniquely yours.
With that in mind, happy inking!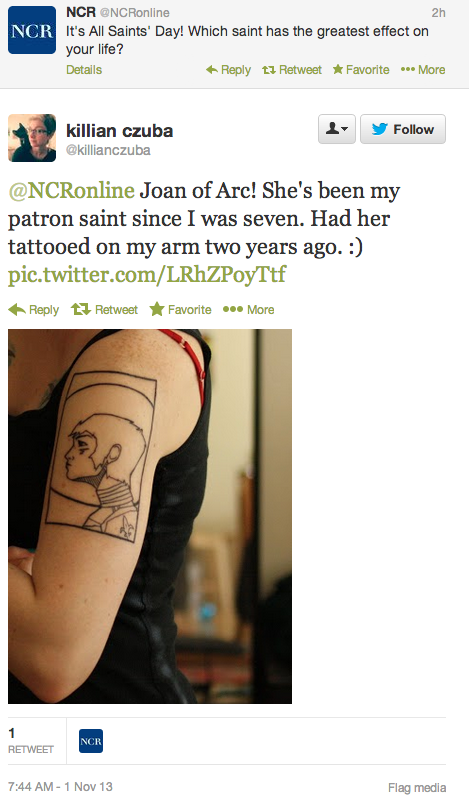 50 Religiously Inspired Tattoos
Related
Popular in the Community