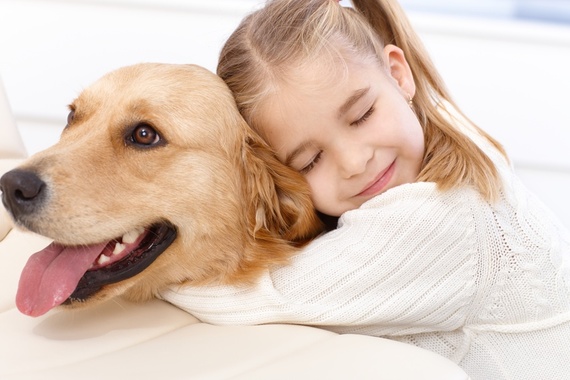 Credit
According to an AP poll, half of all Americans consider their pets to be part of the family. Along with this shift in attitude, American consumers are spending more than ever on their furry friends. In 2015, pet industry spending was projected to surpass $60 billion, up 5% from 2014. On average, pet owners will spend half of every dollar on medical costs.
Alongside advances in veterinary care, average treatment costs are increasing too. Life-saving veterinary surgery can eclipse $15,000 and unlike human doctors, vets must be paid in full before services are rendered. To ease this financial burden, over 1 million pet owners are enrolling their animals in a pet health insurance plan.
Health insurance policies however, have different types. So you have to pick the one you think is most suitable for your pet. Medical conditions that your pet might need care for include illness, well-being and accidents. In any case, you could end up spending a lot of money out of your pocket if you don't have the right pet health insurance policy.
Below are things you need to know about Pet Health Insurance
The most important thing is that you need pet health insurance. Some people who thought otherwise have ended up in the most unpleasant scenarios.
According to veterinarian Jean Maixner, co-owner of Animal Critical Care & Emergency Services in Seattle, "If you get the right policy, it can be an asset to the health care of that pet and have a significant impact on the bill that results from a visit in an emergency situation. Some people can't afford the treatment so they ask us to euthanize their pet. It's absolutely horrible."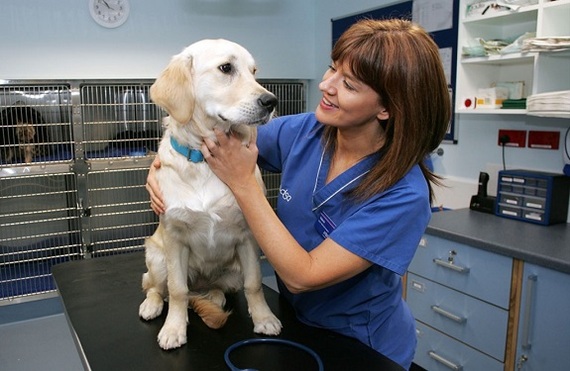 Image credit
In his words, "If people had acquired pet insurance before the emergency occurred, they might have been able to move forward with some reasonable treatment to help their pet."
To avoid a similar situation, you need to pay for your pet health insurance just like you pay for your health insurance. There are plans available only for a particular duration and there are those that stay in force for the lifetime of your pet.
Plans that will last for the lifetime of the pet will be expensive so you will end up with more premiums at the end of the year. How much you have to pay in premiums also depends on the type of pet you have. You can compare pet insurance by several companies online to better understand this.
If you have a dog that is known for getting sick with various diseases for instance, you will have to pay higher premiums. Similarly, if your dog is known for fighting with other dogs, it is more prone to accidental damages and thus the insurance costs will be higher too.
There is insurance policy available only for accidental damages. If your pet falls ill with such a policy, you will not be reimbursed because illness is not included in your policy. In the same vein, you will have to pay all the expenses of an accidental damage to your dog if your policy is only for illness.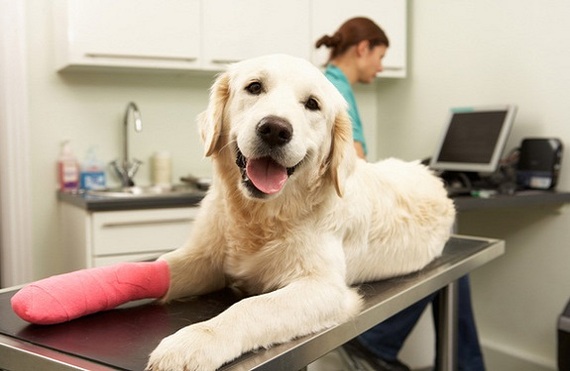 Image credit
However, there are combinations of these policies available. You have to look for a policy that not only provides you coverage for accidents but also medical well-being and various types of illnesses.
Note also that how much cover you have on your policy is not the true teller of how much you are going to pay at the end of the year. There are other factors like deductibles and copayments that decide how much money you will spend on your pet when something goes wrong.
Deductible is an amount set by your insurance carrier, (with your consent of course) that you will pay before your insurance company pays for the medical expenses. This particular amount is specified and set for the year so anything above this particular amount is paid by your insurance company.
For instance, if you have a deductible of $1000 for the year, it means that you will have to spend $1000 in that year from your pocket and after spending this money your insurance company will start paying for all the visits to the doctors and medical expenses.
The second factor worth noting is the copayment. Though confused with deductibles, it is completely different. Copayment applies on every visit and it does not have a yearly cap. The cap on copayment is on every event that takes place on your pet's medical calendar. This means that there is an amount you will have to pay out of your pocket on every visit to the veterinarian before your insurance company pays.

It is equally important to note that the reimbursement of your money is done in a different way. If you have medical insurance for instance, you don't have to pay the money out of your pocket for your medical expenses. For pets however, you will have to pay first and then submit an application to your insurance company to reimburse the amount you have spent on your pet's treatment.
This process can take anything from a week to two weeks and more depending on your insurance company.
Lastly, you need to confirm with your insurance company if your pet will be protected against any condition that was already existing at the time of obtaining the insurance. In most cases, these conditions will not be covered. However, they can be covered if they are curable by some insurance companies. In such cases, the insurance company can decide whether to provide cover for that particular condition or not.
At the same time, your insurance company might also specify a duration during which the cover will not be provided for the condition. After that period is over however, your pet will be eligible to get coverage for the pre-existing condition as well.