Looking for New Year's resolutions that will improve your quality of life in 2016? Learn a language and immerse yourself in a foreign culture. In addition to massive monetary returns and expanded career options the personal rewards you reap are immeasurable. As we look towards the Holidays and head into 2016 here are three great reasons to do an internship abroad.
Advice from someone who has done it, lived it, and loved it...the people are the best part.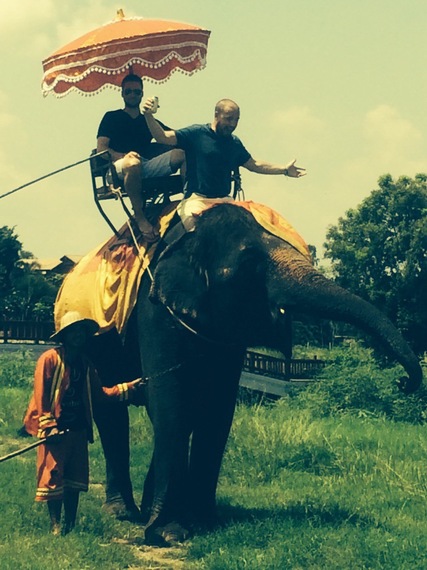 The first thing you need to know about traveling abroad is that it is incredibly fun. The places you see, people you meet, and even the problems you inevitably run into all make for an amazing experience. Even the most seasoned traveler runs into problems so be careful, but also take it in stride. The other thing about travel is that the more you do it, the easier everything about it becomes. After a few months into my 8 year stay in China, places like Nepal, Russia, Africa, and South America seemed more enticing, closer, and surprisingly more affordable than I ever thought possible. I haven't lost the travel bug since moving back to NYC. I just spent a week in Cuba and despite being robbed blind and having to flee down a fire escape to get out of the country I want to go back! Travel problems can make for good stories!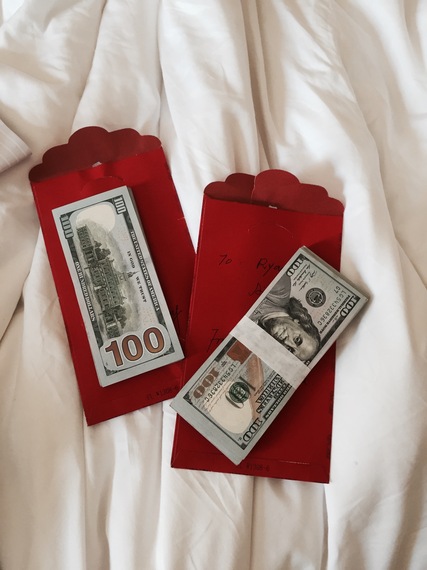 Not only will you be looking at a salary in the range of 5-20% higher than your peers, you're on a global trajectory...especially if you speak the language. You're so much more in demand professionally. The global economy is vibrant. Multinationals are looking for professionals who know how to localize and embrace the culture they are working in while leading internationally diverse teams. An internship in a foreign country gives you the edge you need to successfully launch a global career. It enables you to meet other young professionals who have already begun this journey. It allows you to meet like minded locals who share your passions and have an interest in US culture. This exotic atmosphere might even turn you on to a mind blowing startup opportunity that combine cultures like WeChat or Sherpas!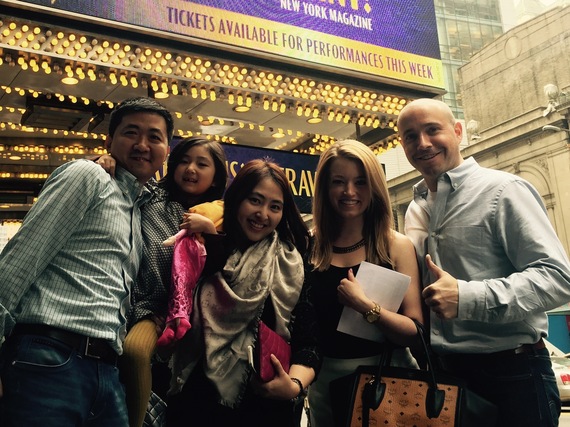 Exposing yourself to different cultures forces you outside your box. Living in a culture unfamiliar to you makes you rethink everything, you are forced to reexamine your own beliefs and explore others. It illustrates that regardless of religion, ethnicity, race or culture that we are all very much the same. The most rewarding aspect of the path I've chosen are the people I've met on the way. I have a Chinese God-Daughter, I've officiated a Chinese & Spanish wedding, I have a Chinese mother, and an amazing Brazilian friend that I get to work with everyday, great teachers in Brazil and I can't forget to mention the people we work with in Mexico and Russia who have become equally important parts of my life. I am fortunate enough to have people on every continent that I count among my best friends. I'm lucky, but one reason I have been able to make those connections is language. You can't truly know someone unless you can speak to them directly in their mother tongue.
The people are by far the most rewarding part of "going global." This Holiday Season, I strongly recommend that you get off the couch, think about where you want to go in life (hopefully after a few eggnogs), and decide that your top resolution is to immerse yourself in a foreign language and culture. I have an amazing group of friends and family from all over the world that I am truly thankful for. You can too, it starts with one step down the jetway and leads to limitless opportunities. We're happy to help point you in the right direction. In 2016 Go Global.
Popular in the Community