President Barack Obama approached former Treasury Secretary Timothy Geithner about succeeding Ben Bernanke as chairman of the Federal Reserve, the New York Times reported Thursday.
According to the Times, the White House asked Geithner, who left his post at the Treasury earlier this year, if he was willing to be considered for the Fed job. Geithner turned down the offer.
With Bernanke expected to leave the Fed after his current term expires next year, Obama is narrowing the field of potential candidates for the role. Larry Summers, who served as Obama's top economic adviser until late 2010, is said to be a top contender for the job, along with Federal Reserve vice chairwoman Janet Yellen and former Fed vice chairman Donald Kohn.
Summers' emergence as a potential nominee has drawn some backlash, prompting Obama to give a "full-throated" defense of Summers during a closed-door meeting with House Democrats on Wednesday.
The Huffington Post's Jennifer Bendery and Sabrina Siddiqui reported:
During Wednesday's meeting, one Democratic lawmaker, who requested anonymity, said the president became agitated and rose to Summers' defense in response to Rep. Ed Perlmutter (D-Colo.) walking up to the microphone and simply saying, "Larry Summers. Bad Choice."

In paraphrasing Obama's response, the lawmaker said the president replied, "Hey, don't talk sh*t about him because he's actually a pretty good guy. And then he said, 'If somebody talked sh*t about you like that, I'd defend you too."' (The lawmaker added that Obama didn't use the expletive.)

...

The president's irritation wasn't just reserved for Perlmutter. According to two Democrats in the room, Obama also ripped The Huffington Post for making Summers, in the president's words, "a progressive whipping boy."
Obama also told Democrats he is far from making a final decision on the Fed nomination.
Before You Go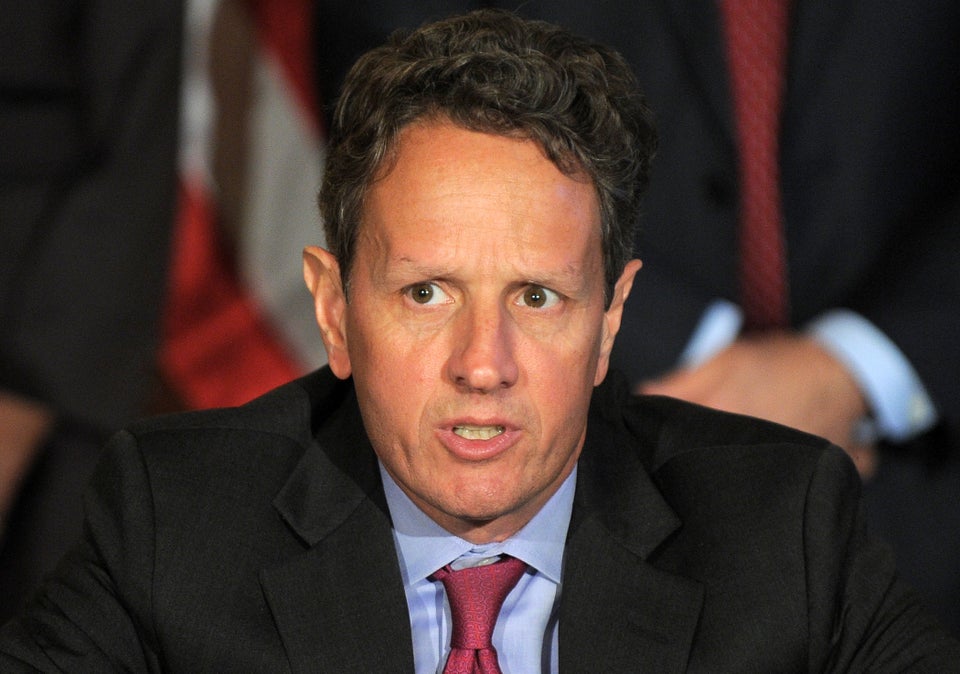 Treasury Secretaries Through The Years
Popular in the Community