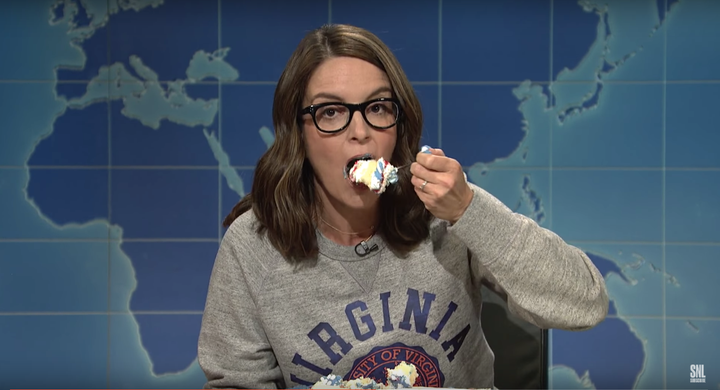 Turns out, Tina Fey can't have her sheet cake and eat it too.
In the viral clip, Fey, a graduate of the University of Virginia in Charlottesville, encouraged viewers not to engage in the protests and to eat sheet cake instead. While some celebrated her sentiments, others said it sent the wrong message since ignoring white nationalists hasn't exactly worked so well up to this point.
On the latest episode of David Letterman's Netflix show, "My Next Guest Needs No Introduction," the "Mean Girls" writer addressed the controversy for the first time and admitted she "screwed up" parts of the gag.
"You try your best, you try to have your eyes open, try to be so mindful, but it's also a fast-moving train," she told Letterman. "I felt like a gymnast who did like a very solid routine and broke her ankle on the landing. Because it's literally within the last, I think, two or three sentences of the piece that I chunked it. And I screwed up, and the implication was that I was telling people to give up and not be active and to not fight. That was not my intention, obviously."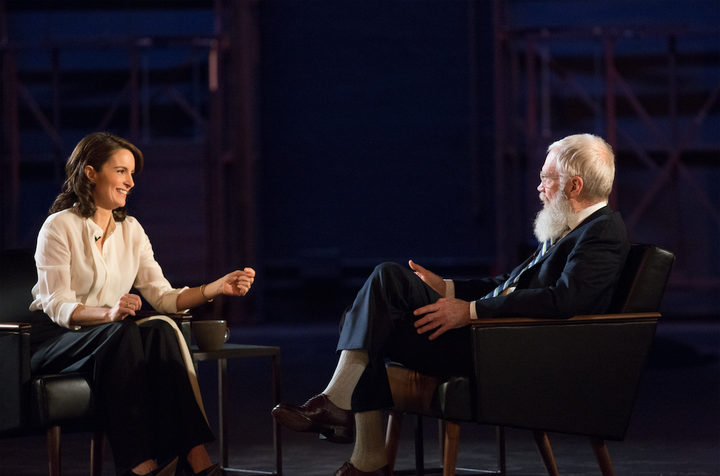 With no social media accounts to her name, Fey explained, she wasn't aware of the backlash until friends started sharing responses from internet pundits who accused her of suggesting inaction in the face of hate speech. She even considered making a Twitter account to address the reactions, but ultimately decided against it.
However, the "30 Rock" creator did offer a correction she wished she could make to the sketch.
If Fey had a time machine, she said, she would go back and end the bit by saying, "Fight them in every way except the way that they want."
"But I didn't write that in time," Fey said. "I wrote that two days later as I was pacing in my house."
Letterman maintained that the sketch was "perfect" and "beautifully performed," but Fey refused to let herself off so easy.
"I wanted to help, but I chunked it," she added. "I have decided that the culture of apology is not for me, so what I do is I promise, I swear to God, anyone who has met me, I hear you and I will learn ... but I am also not going to stop trying."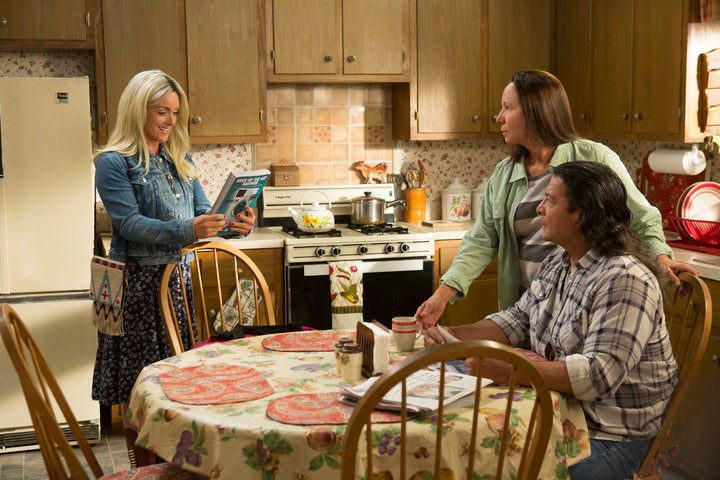 Fey hasn't exactly been open to criticism of her comedy in the past. She essentially refused to engage in a dialogue about the backlash to "30 Rock" actress Jane Krakowski playing a Native American woman in "Unbreakable Kimmy Schmidt," a show Fey co-created.
"Steer clear of the internet and you'll live forever. We did an 'Unbreakable Kimmy Schmidt' episode and the internet was in a whirlwind, calling it 'racist,' but my new goal is not to explain jokes," Fey told Net-a-Porter in 2015. "I feel like we put so much effort into writing and crafting everything, they need to speak for themselves. There's a real culture of demanding apologies, and I'm opting out of that."
Watch the original sheet cake sketch below.
Before You Go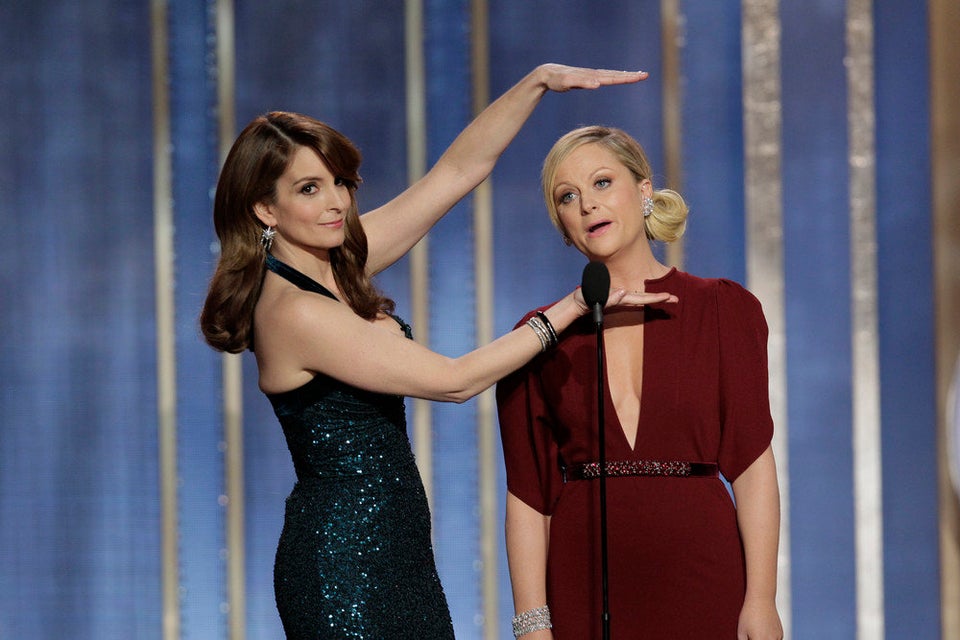 Amy Poehler And Tina Fey Being Best Friends
Popular in the Community