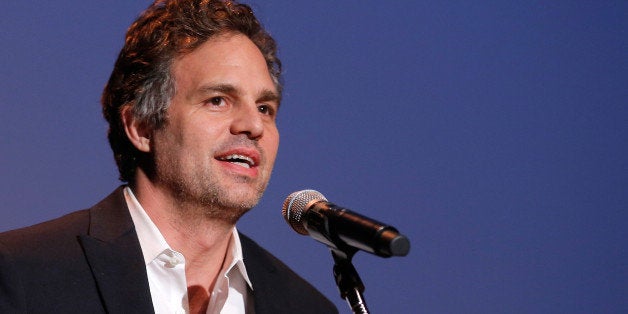 We all know that celebrity activism is not a new phenomenon. It's only fitting that those in the spotlight choose to shed further light on causes they hold near and dear.
Often these causes are charitable and celebrity name notoriety is used as a potent fundraising and PR mechanism. Yet with the case of the environment and more specifically climate change, these issues are so heavily entrenched in politics and partisanship that any celebrity lending his or her name to the movement has to be willing to invest in having a real presence in Washington in order to be truly impactful.
Fortunately for Hollywood's elite, Washington is just as enamored with celebrities as American society at large. As we see each White House Correspondents' Dinner and whenever a celebrity gives testimony on the Hill, their presence in Washington generates not only a media buzz but captures the attention of politicians just as eager for a photo opportunity as the rest of us.
This Town can seem a foreign and austere place to navigate for those accustomed to the workings of Tinseltown, yet this is where celebrity activists most underestimate their impact and leadership.
Take for example Mark Ruffalo who in addition to being an Academy Award nominated actor is also an ardent environmental activist and has founded multiple advocacy groups (Hollywood United, The Solutions Project and Water Defense) where he plays an active role. In the immediate aftermath of his Best Supporting Actor Oscar nomination and with the presidential election in full swing Mr. Ruffalo has missed an opportunity to bring his message to Washington DC.
What better way to reach politicians with the power to influence climate legislation than to become a presence in the media on which they rely each day? If Mr. Ruffalo came to DC and held a roundtable event coupled with op-eds in DC press and appearances in DC media, then lawmakers would begin to recognize his advocacy potential. If he sustained this effort by becoming a fixture in the aforementioned outlets then politicians simply could not ignore his role as a formidable influencer.
Generally, when celebrities do advocate in DC it's a lone event with little follow-up to maintain momentum. In the aftermath of George Clooney's 2012 congressional testimony on Darfur and subsequent arrest at the Sudanese embassy there was little utilization of outlets such as Politico, The Hill, Washington Post, C-SPAN and Roll Call to ensure that once Mr. Clooney left DC that congressional leaders still had cause to care.
Doing a one-day appearance gets some decent play, but the reality is after 24 hours, no one in DC is talking about it anymore. The absence of a real and lasting presence in Washington allows the political leadership to applaud from the sidelines but not put forth much effort to help the cause aside from snapping a selfie with a famous person.
Mr. Ruffalo has already proven his ability to comfortably and confidently delve into politics and advocate for specific policy prescriptions--he frequently travels the country speaking at political events and raising awareness around environmental issues. Hence it begs the question, why hasn't he secured his fortitude as a thought-leader here in Washington?
With the established audience Mark Ruffalo brings with him, Congressional Member Organizations such as the Safe Climate Caucus or even the newly established bipartisan Climate Solutions Caucus would jump at the opportunity to welcome him as an ally. Furthermore, his group, The Solutions Project, advocates for renewable energy solutions that transcend the "debate" on climate change--they leverage the solution space where both Republicans and Democrats can acquiesce to innovation and American ingenuity.
If 2016 has shown us anything it's that political climate in Washington is shifting in unexpected and unprecedented ways. While the term "climate change" may remain a political non-starter, thoughtful policy proposals that abate its impact while bolstering the economy may finally fall on amenable ears. If a stalwart conservative state like Texas can become the epicenter of wind energy in America, then it's only a matter of time before the politics of renewable energy begin to align with its economics.
What's needed now are more influential voices to help shape Washington's discourse on climate and renewable energy issues. Star power doesn't hurt either.
REAL LIFE. REAL NEWS. REAL VOICES.
Help us tell more of the stories that matter from voices that too often remain unheard.