While diving in Japan in the late 2000s, Tre' Packard noticed something. "In areas that are supposed to be rich in shark populations," he said, "there were no sharks. I found out there was a global trade in their fins, and I was blown away."
This was before most had learned of the market for shark fins, and Packard, who grew up around water and says he loves everything about marine life, knew he had to react.
"Something shifted in me," he told The Huffington Post. "When you see something you love in trouble, you can either sit on the sidelines or you can jump in." So Packard created PangeaSeed, an international organization based in Honolulu that uses the arts as a way to connect people to the ocean, to show there are other ways of seeing and thinking about marine life, such as sharks.
"A lot of people don't care about sharks, due to negative media and sensationalism. Anytime there's a shark attack anywhere in the world, it gets blown out of proportion," he said. "Media loves a bad guy, unfortunately."
PangeaSeed is an international nonprofit that works with activists, artists, researchers and volunteers to organize street mural projects (what it calls Sea Walls) and art exhibitions around the world, produce short documentaries, and school visits. Packard will soon add another level to PangeaSeed: expeditions. In July, with help from art distributor 1xRun, Packard and selected artists will go to Isla Mujeres in Mexico to paint another Sea Walls mural, but before anybody starts to paint, they'll all swim with whale sharks.
"Swimming with whale sharks is the most incredible wildlife experience you can have," Packard said. "I want to go down there and get these artists in the water with these animals to give them a direct connection with them, and then turn and do a series of large-scale murals throughout Isla Mujeres to serve as reminders, educational tools and inspirational pieces. We really want to activate the local community and inspire stewardship."
You can follow PangeaSeed's expedition -- they embark on July 20 -- on Instagram and Facebook. Check out some of PangeaSeed's Sea Walls murals, from locations such as Sri Lanka, Vietnam, Honolulu, Los Angeles and Mexico, below.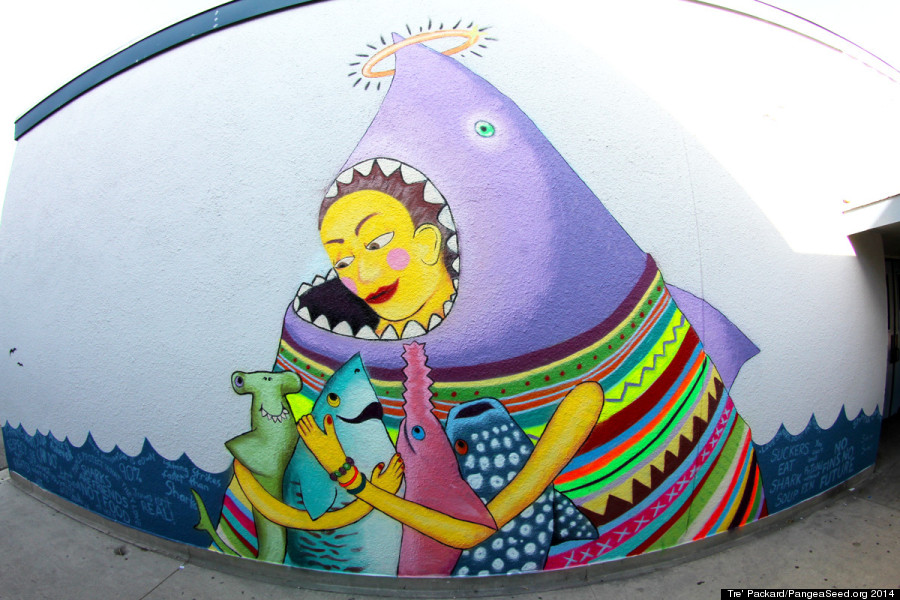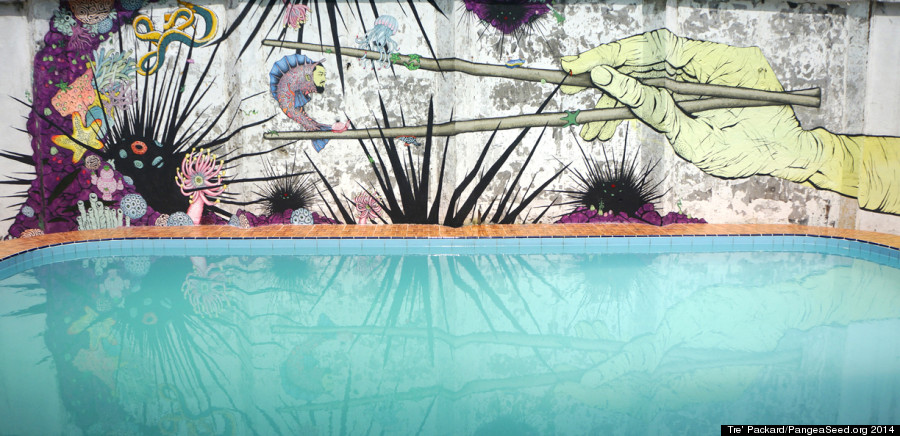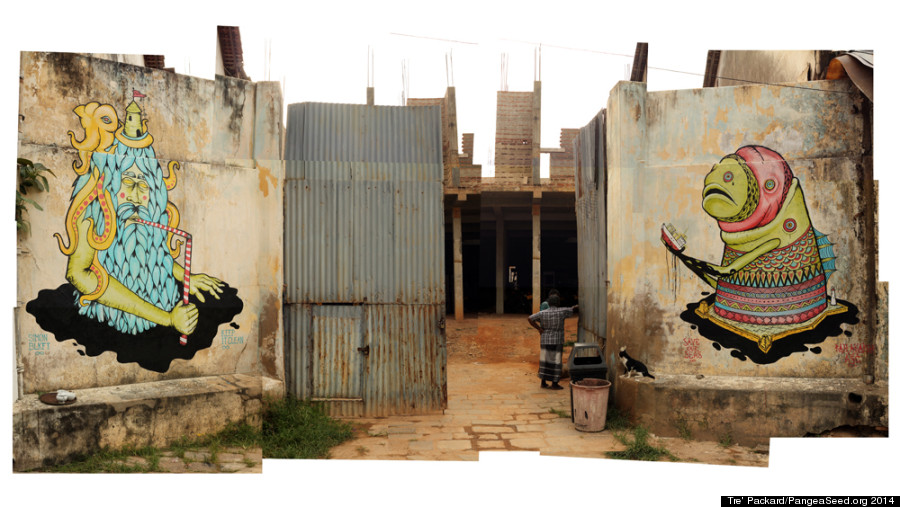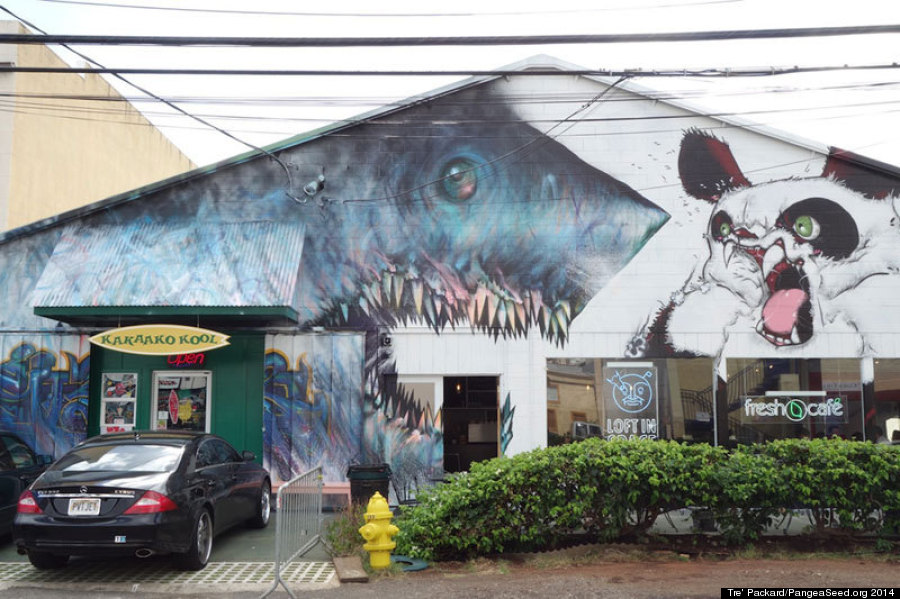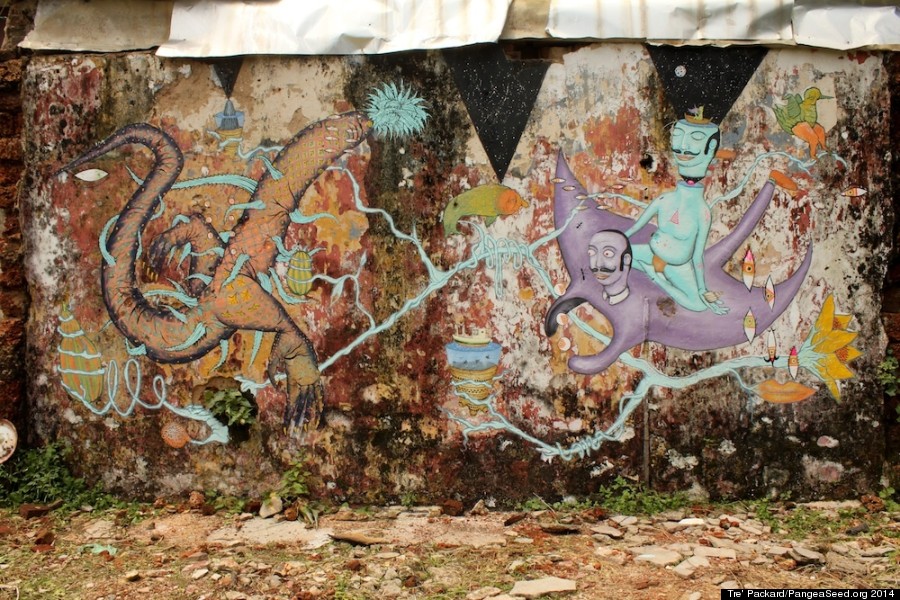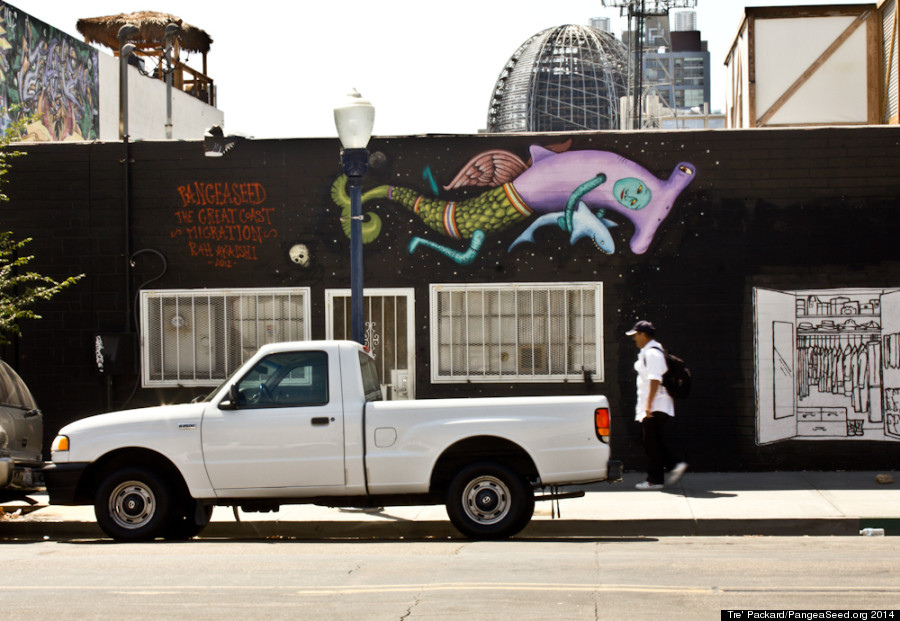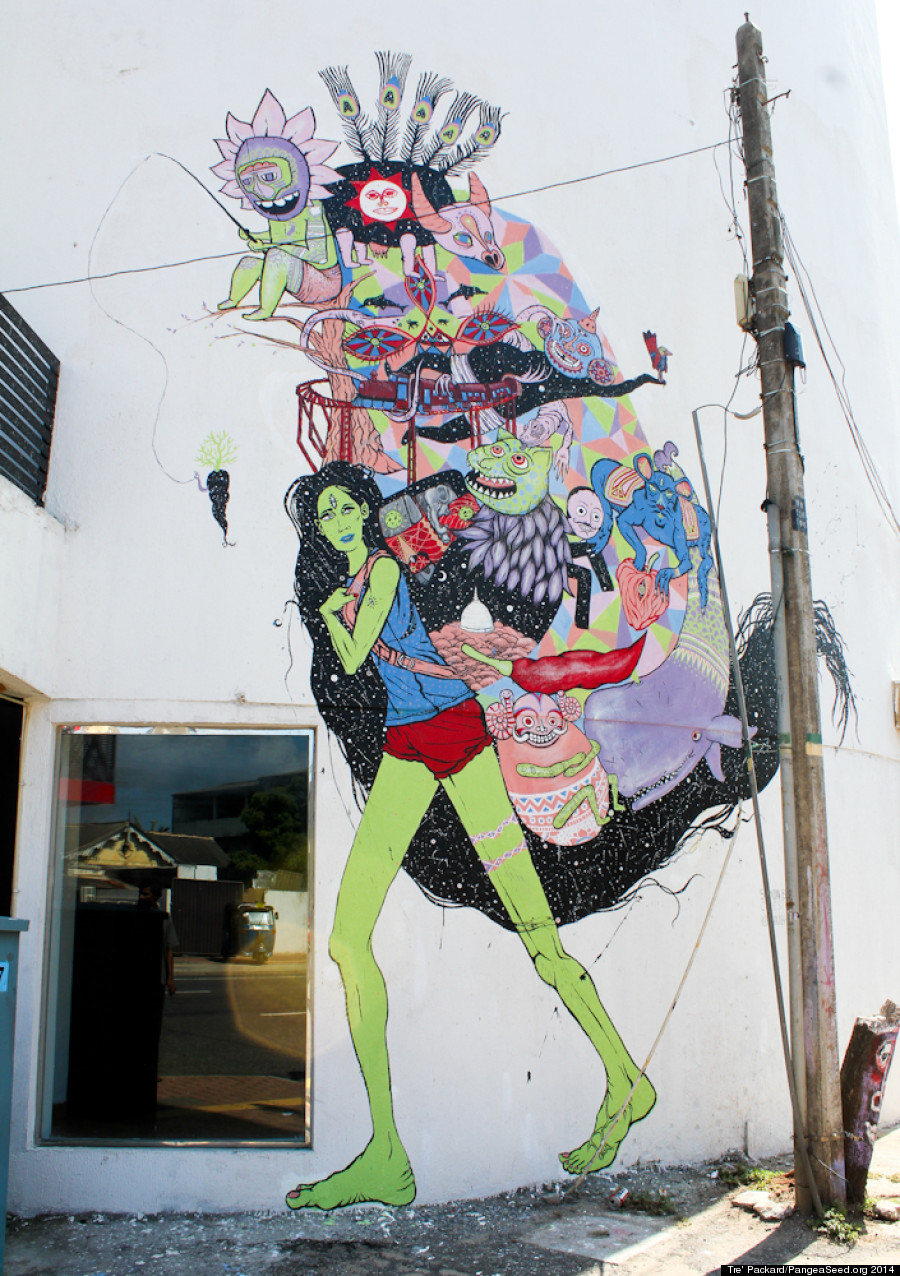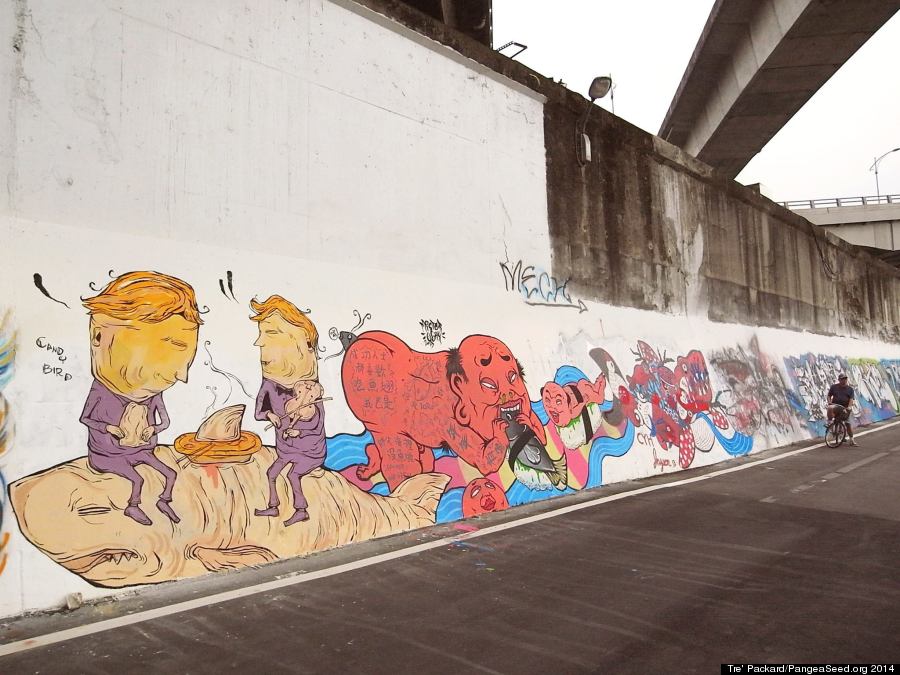 Related
Before You Go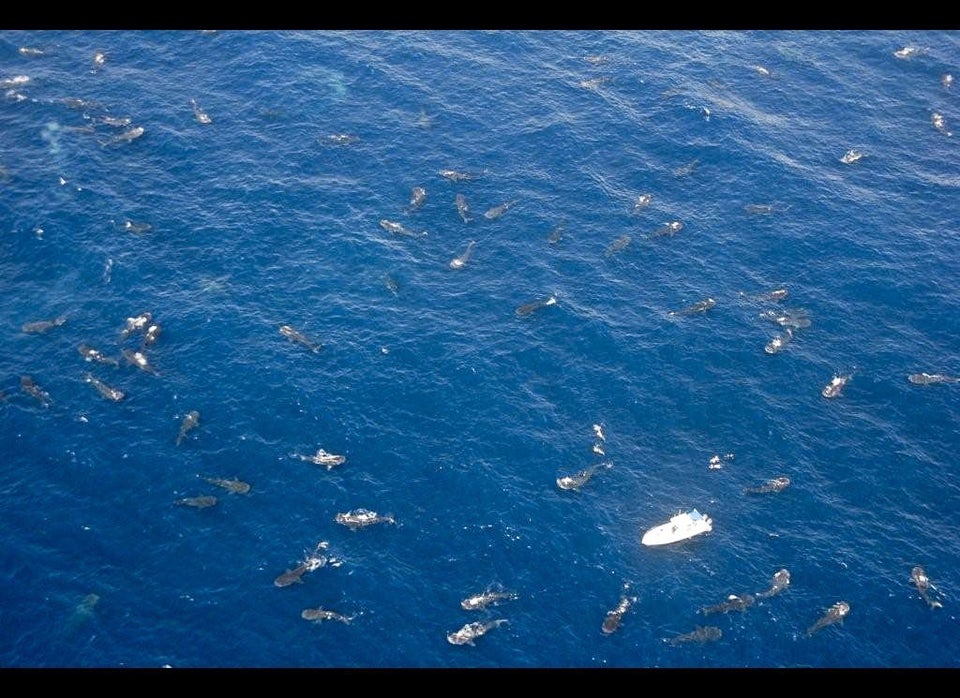 Mexico's Whale Shark Festival