Donald Trump singled out a black supporter at a rally Friday, telling the crowd to "look at my African-American."
Speaking at an event in Redding, California, Trump condemned the violent protests that had broken out after his campaign rally in San Jose the night before and called the protesters "thugs." Trump claimed he always tells his supporters to "be very gentle" with demonstrators -- despite having frequently encouraged violence at his campaign events.
Trump then launched into a story about a rally in Tucson, Arizona, where a black Trump supporter punched a protester wearing a KKK hood.
"We had a case where we had an African-American guy who was a fan of mine. Great fan. Great guy. In fact I want to find out what's going on with him," Trump said, before pointing to a man in the crowd. "Look at my African-American over here. Look at him. Are you the greatest? You know what I'm talking about? OK."
"Everyone thought the African-American was against me," he said about the incident at the Tucson rally. "And it was the opposite it."
Trump continued by insinuating that the media has hidden his black supporters.
"We have tremendous African-American support," he said. "The reason is I'm going to bring jobs back to our country. But when these sleazy people, these dishonest people who never show the crowds ... When they showed that event, it made it look like the white guy was on my side."
The presumptive GOP nominee has previously claimed he'll do well with black voters in November's general election. However, a Quinnipiac Poll released this week found Hillary Clinton winning 93 percent of the black vote in a potential match-up with the business mogul.
Before You Go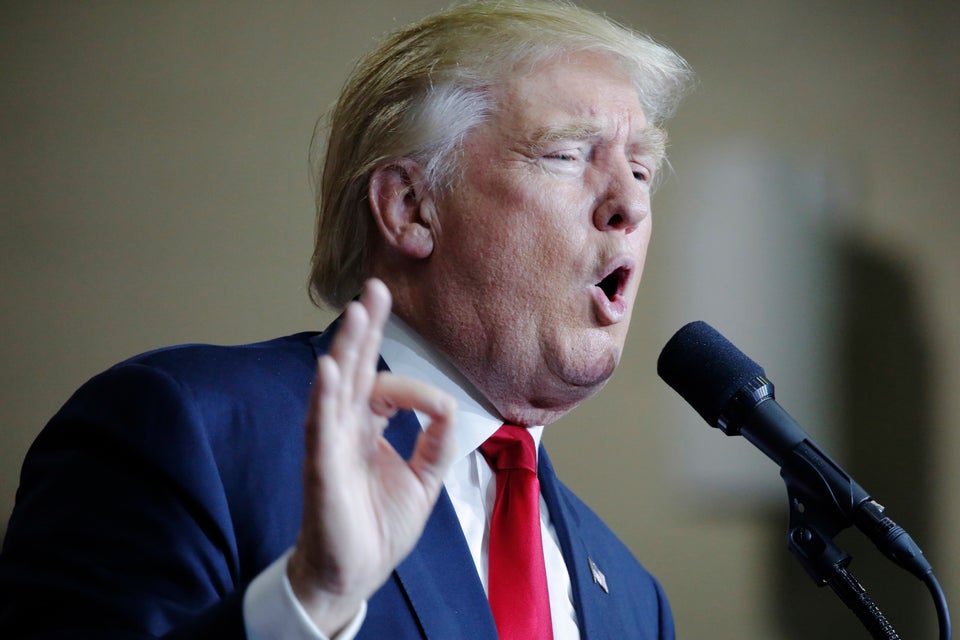 Trump's Most Presidential Looks
Popular in the Community