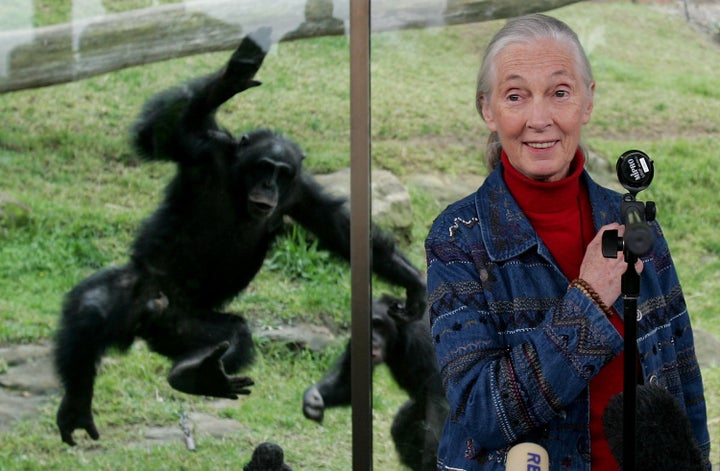 "In many ways the performances of Donald Trump remind me of male chimpanzees and their dominance rituals," Goodall told The Atlantic. "In order to impress rivals, males seeking to rise in the dominance hierarchy perform spectacular displays: stamping, slapping the ground, dragging branches, throwing rocks."
Goodall added, "the more vigorous and imaginative the display, the faster the individual is likely to rise in the hierarchy, and the longer he is likely to maintain that position."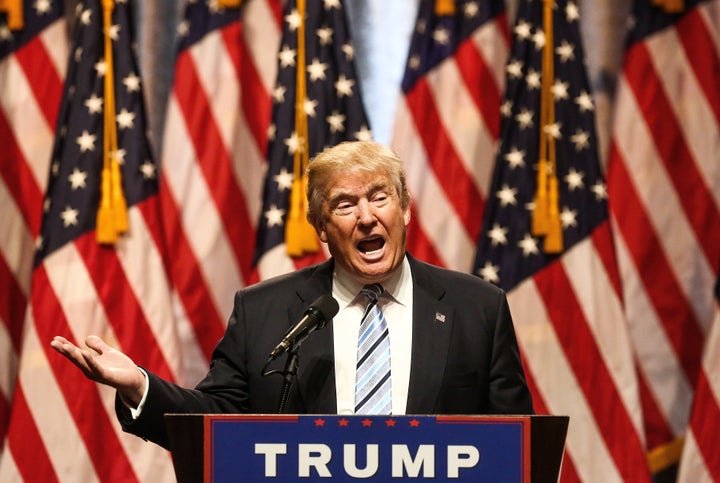 Trump is set to debate his Democratic opponent, Hillary Clinton, on Sept. 26. When it happens, Goodall told The Atlantic she'll be thinking of "Mike," a chimpanzee she studied that displayed dominance by kicking kerosene cans, creating a racket that sent would-be challengers fleeing. 
Whether his strategy includes childish tidbits has yet to be seen. Tony Schwartz, co-author of Trump's book The Art of the Deal, however, bets it will. 
"Trump has severe attention problems and simply cannot take in complex information — he will be unable to practice for these debates," Schwartz told the Times. "Trump will bring nothing but his bluster to the debates. He'll use sixth-grade language, he will repeat himself many times, he won't complete sentences, and he won't say anything of substance."
Calling all HuffPost superfans!
Sign up for membership to become a founding member and help shape HuffPost's next chapter
BEFORE YOU GO
PHOTO GALLERY
Donald Trump Is Name-Caller In Chief