James Otis said he would pay Austin Clay's $20,000 bail after the 24-year-old claimed responsibility for the severe destruction along the sidewalk in Hollywood, according to TMZ. Otis is an heir to the Otis Elevator Co., which is one of the largest elevator and escalator companies in the world.
Online records of the Los Angeles County Sheriff's Department list Clay as released early Thursday morning after being charged with a felony offense. His next court date is scheduled for Aug. 15.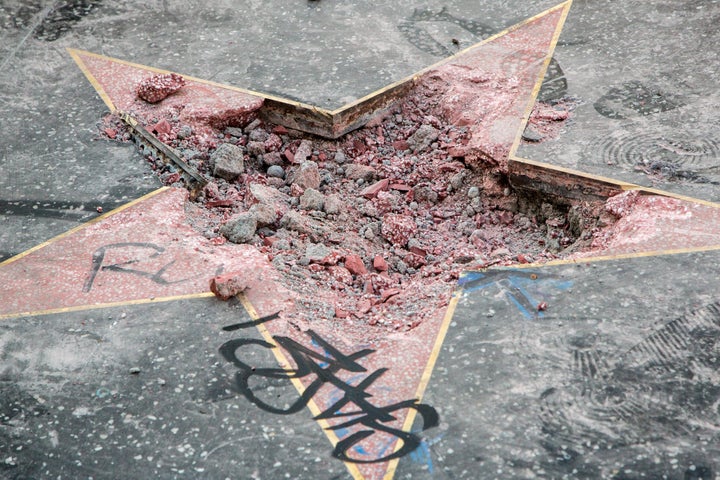 It's not clear whether Otis is to thank for Clay's release. A GoFundMe account was also raising funds for his release. Neither Clay nor Otis could immediately be reached for comment.
According to witnesses, a man carrying a tool in a guitar case began the star's latest obliteration around 3:30 a.m. Wednesday, NBC Los Angeles reported.
"He was just, like, it was his business to be tearing up the ground," witness Patricia Cox told CBS 2 News, adding that she thought it was a construction worker. "I didn't think much of it. It's Hollywood."
The Hollywood Chamber of Commerce, which administers the Hollywood Walk of Fame, said it plans to prosecute the vandal to the full extent of the law, something the chamber said it would do for any Walk of Fame star.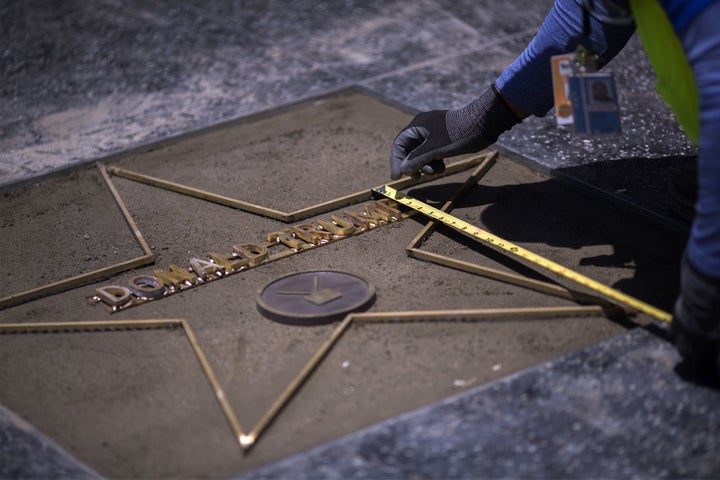 "The Hollywood Walk of Fame is an institution celebrating the positive contributions of the inductees," Leron Gubler, the chamber's president and CEO, said in a statement. "When people are unhappy with one of our honorees, we would hope that they would project their anger in more positive ways than to vandalize a California State landmark. Our democracy is based on respect for the law. People can make a difference by voting and not destroying public property."
Back in 2016, roughly a week before Trump's election, Otis wore a construction worker uniform when he arrived at Trump's star in the early morning hours and then used a sledgehammer and a pickax to smash away at the marker.
The star was awarded to Trump in 2007 for his work in TV, which included production of the Miss Universe contests and "The Apprentice." It bears his name and a TV emblem.
Otis, speaking of his handiwork shortly after to reporters, said he planned to remove the entire star from the ground and then auction it off, with the proceeds going to the women who said they were sexually assaulted by Trump.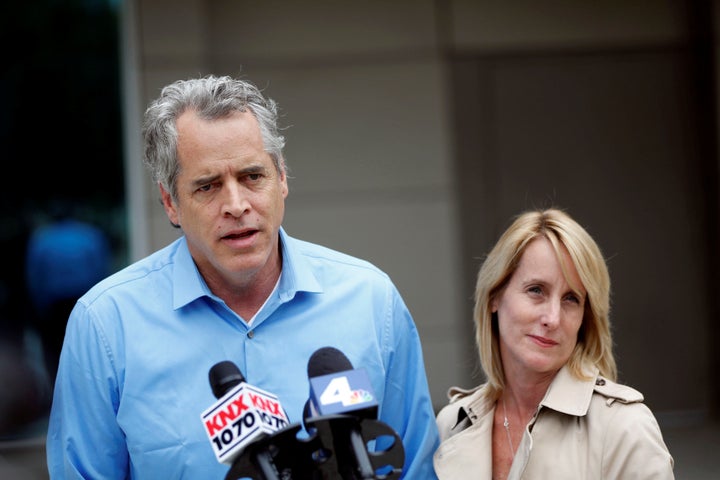 "It was very difficult. The stone was like marble — hard to get through," Otis said, according to The Associated Press. "It would have taken an hour."
Otis was ordered to pay $4,400 for the damage caused and perform 20 days of community labor, according to the New York Post.
Before You Go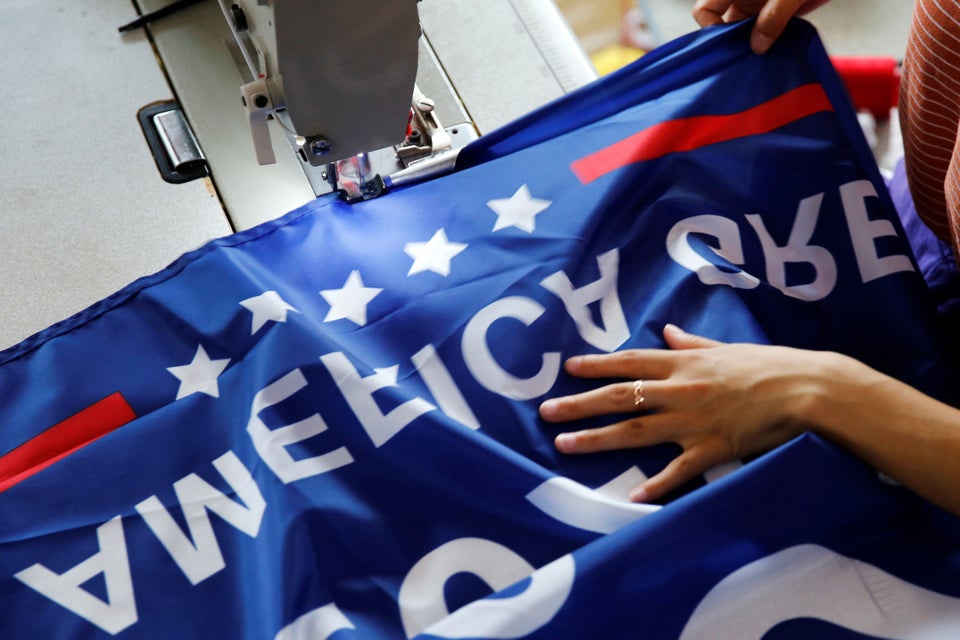 Chinese Factory Makes Trump 2020 Flags
Popular in the Community