WASHINGTON ― When Donald Trump won the presidency in November, Shawn Moran's border patrol colleagues high-fived and hugged each other.
"There was a real sense that we were going to be able to do our jobs again," said Moran, vice president at National Border Patrol Council. "That turned out to be true."
Border Patrol and Immigrations and Customs Enforcement agents complained for years that then-President Barack Obama constrained their ability to fulfill their mission. Trump campaigned on a promise that he would unleash them — and vowed to make large-scale deportation of undocumented immigrants a priority. This won Trump the endorsement of Moran's group, which represents Border Patrol agents, and the National ICE Council, a union that represents ICE officers.
Now, Moran said, the president is keeping his promise. Immigrant rights advocates, who were horrified at a multi-state deportation effort that swept up more than 680 people last week, agreed.
"They feel emboldened and they feel that now they have a president that's basically is going to give them carte blanche," Rep. Raúl Grijalva (D-Ariz.), a frequent critic of ICE tactics, said in an interview.
The Obama administration, in its last years, considered only serious criminals and recent border-crossers priorities for deportation. During those years, ICE often released non-criminals and individuals who only had committed immigration-related crimes, like driving without a license.
ICE and Border Patrol agents anticipated they'd get more support under the new president, said Marielena Hincapié, executive director of the National Immigration Law Center.
Agents told immigrant rights advocates about "feeling really emboldened," Hincapié said. "Like, 'Wow, things could change, we're going to do whatever we want, we agents will finally get to decide who gets deported and who doesn't.'"
Today, "there is a clear 'everything goes and everyone is a target' culture in ICE," said Greisa Martinez, advocacy director at the undocumented activist group United We Dream. "It's the realization of the dreams of a lot of ICE agents that endorsed Trump."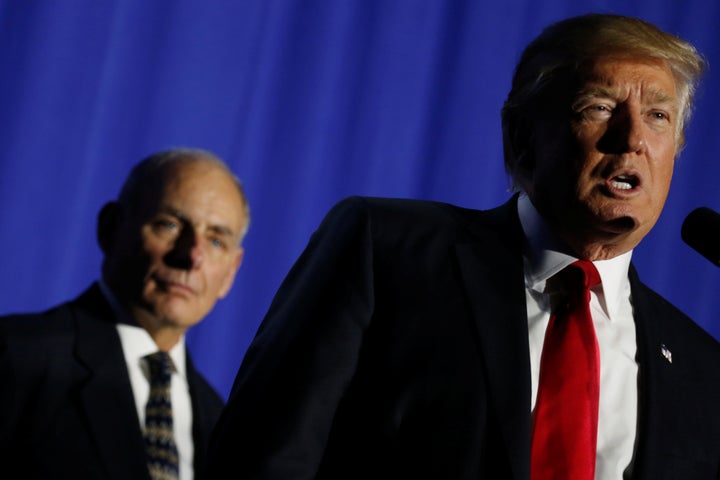 Last week, ICE carried out what it calls targeted enforcement actions — the agency doesn't like to use the term "raids" — and arrested hundreds of people. ICE officials said that about 75 percent of those it detained were convicted criminals. But the agency has not released detailed data on those convictions, or said how many were immigration-related.
Some of the people arrested or deported under Trump would have been considered low priority for removal under Obama, advocates said. Guadalupe "Lupita" García de Rayos, a mother of two U.S. citizens, had been on ICE's radar for years after a conviction for a crime related to her immigration status — making up a Social Security number to get a job — but was not deported until last week.
ICE agents arrested a recipient of Obama's Deferred Action for Childhood Arrivals program, or DACA, in Seattle last week, even though he had passed a background check for deportation relief. DACA does not fully guarantee safety from deportation, but recipients have typically been protected from removal unless convicted of a crime.
ICE agents said the man, Daniel Ramirez Medina, was a "self-admitted gang member" and a threat to public safety. His lawyer said he "was repeatedly pressured by U.S. Immigration and Customs Enforcement agents to falsely admit affiliation" and "unequivocally denies" the charge.
ICE was allowed to deport those types of people before, and sometimes did, even during the Obama administration. But in the final years of Obama's presidency, some ICE and Border Patrol agents were frustrated that they had to focus on deporting immigrants convicted of serious crimes, while ignoring other people in the U.S. without authorization.
Obama went "beyond prioritization or discretion into the area of nullification," said Ira Mehlman, spokesman for the Federation for American Immigration Reform, which favors increased deportation. Under Trump, Mehlman said, enforcement agents are less hamstrung.
The president and the leaders of the Department of Homeland Security, ICE, and Border Patrol need to give immigration enforcement agents specific guidelines to ensure enforcement is uniform and prevent discrimination — even if doing so frustrates agents, Hincapié argued.
ICE declined to say whether it had given additional guidance to officers in the field, pointing only to Trump's executive order.
The president has made clear he wants Border Patrol Agents and ICE officers to do what they please.
Border Patrol and ICE agents are "about to be very, very busy doing your job[s] the way you want to do them," Trump said during a speech at the Department of Homeland Security after signing the executive order. "For too long, your offices and agents haven't been allowed to properly do their jobs. ... That's all about to change — and I'm very happy about it and you're very happy about it."
Support HuffPost
The Stakes Have Never Been Higher
Before You Go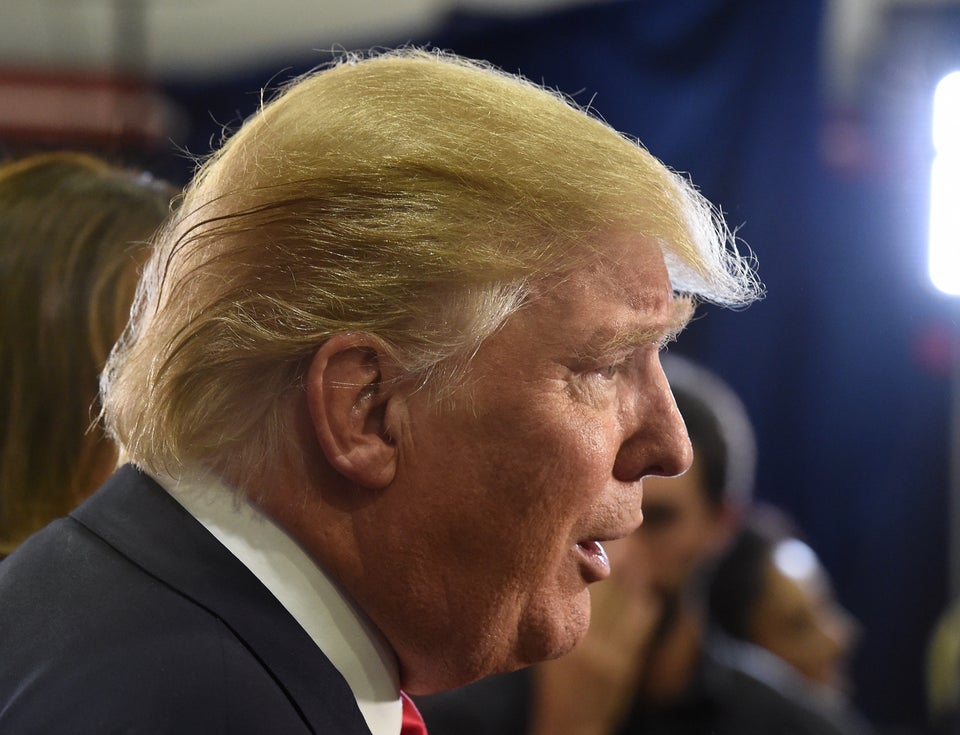 How Donald Trump Talks About Undocumented Immigrants
Popular in the Community