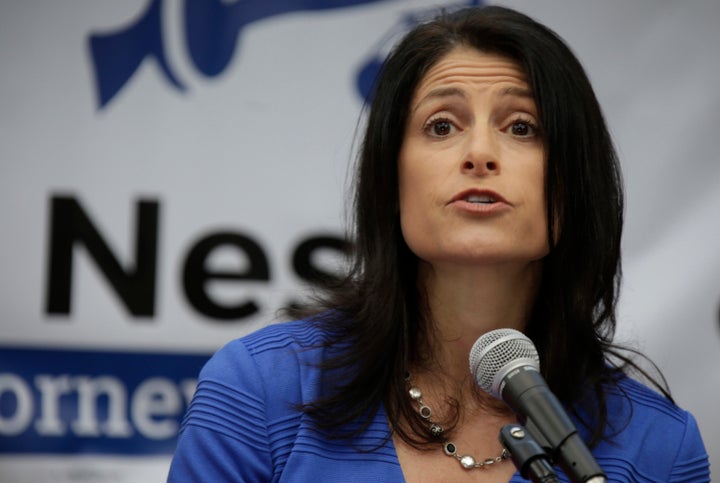 Michigan's most influential labor union on Monday endorsed Dana Nessel, the Democratic nominee for state attorney general.
The move by the United Automobile Workers marks a crucial step toward the unification of the Democratic Party following a bruising nomination battle in which the union backed former United States Attorney Pat Miles, a centrist, over the more progressive Nessel.
"An Attorney General needs to be fearless in protecting the labor rights and civil rights of UAW members and Michiganders," said Frank Stuglin, director of UAW's Region 1, which includes Detroit and neighboring areas. "Dana wasn't afraid to take on these tough fights as an attorney. And Dana Nessel will stand up for the rights of all people, not just the well-connected."
Nessel, a prominent LGBT rights advocate and former Wayne County prosecutor, defeated Miles for the nomination at a state Democratic Party convention in Detroit in April.
Her campaign helped bus in progressive supporters from throughout the state to deliver an unexpected defeat to Miles and the UAW. (In Michigan, the state parties nominate their candidates for attorney general and several other statewide offices in party caucuses, rather than primaries.)
Miles had secured the UAW's blessing despite his history of work for Varnum LLP, a law firm that has represented management in disputes with organized labor, including during a local UAW chapter's legal fight with a county government over increased pension fees.
Miles, an African-American who served in former President Barack Obama's Justice Department, also struggled to reassure progressive activists of his bona fides on a variety of other priorities. As a candidate, he flip-flopped on marijuana legalization, the death penalty and civil asset forfeiture. And as chairman of the board of Aquinas College in 2008, Miles backed the college president's decision to cancel a guest lecture from a pro-LGBT rights academic, titled, "What's Morally Wrong With Homosexuality?"
By contrast, Nessel, who is a lesbian, is best known for successfully suing to overturn Michigan's ban on same-sex marriage. She promised to take on corporate malfeasance in the state and stand down the corrupting influence of money in politics. If elected, Nessel would be Michigan's first gay statewide elected official.
Nessel made national waves in November when she released a humorous Me Too movement-inspired ad, arguing for more women in positions of power.
"When you're choosing Michigan's next attorney general, ask yourself this: Who can you trust most not to show you their penis in a professional setting? Is it the candidate who doesn't have a penis?" she says in the video. "I'd say so."
The UAW's endorsement of Miles angered some rank-and-file union members and many progressive activists who speculated that the UAW ― a group squarely in the state's Democratic establishment ― was trying to engineer the right racial and gender balance among statewide Democratic candidates in defiance of the wishes of grassroots Democrats.
The thinking, according to critics, was that UAW officials wanted an African-American candidate running statewide and were wary of a possible all-woman ticket if Nessel, secretary of state candidate Jocelyn Benson and the union's preferred gubernatorial candidate Gretchen Whitmer were all nominated.
Nominating Miles would have automatically allayed both concerns and given Whitmer greater flexibility when choosing a running mate to serve as lieutenant governor.
The UAW rejects the notion that it was acting out of political expedience, arguing instead that it employs a "bottom-up approach" to endorsing candidates.
"The UAW process for endorsing candidates runs through our membership, CAP committees, regions and in the case of statewide candidates in Michigan all three regions before an endorsement is made," UAW spokesman Brian Rothenberg told HuffPost in July. "As for the Pat Miles endorsement, it went through the same bottom-up approach."
In Michigan, where both President Donald Trump and outgoing Republican Gov. Rick Snyder are unpopular, Democrats hope to regain power in state government this November.

A Democrat has not served as Michigan's attorney general in 16 years. Nessel will face one of two candidates vying for the GOP nomination at a party convention this Saturday: state House Speaker Tom Leonard and state Sen. Tonya Schuitmaker.

Current attorney general Bill Schuette is the Republican nominee for governor. He'll face Whitmer, the UAW-backed former Democratic state Senate leader, who won the Democratic gubernatorial nomination handily earlier this month. Whitmer's campaign announced Monday morning that she would be selecting Garlin Gilchrist II, an African-American Detroit political activist with deep ties to state progressives, as her pick for lieutenant governor.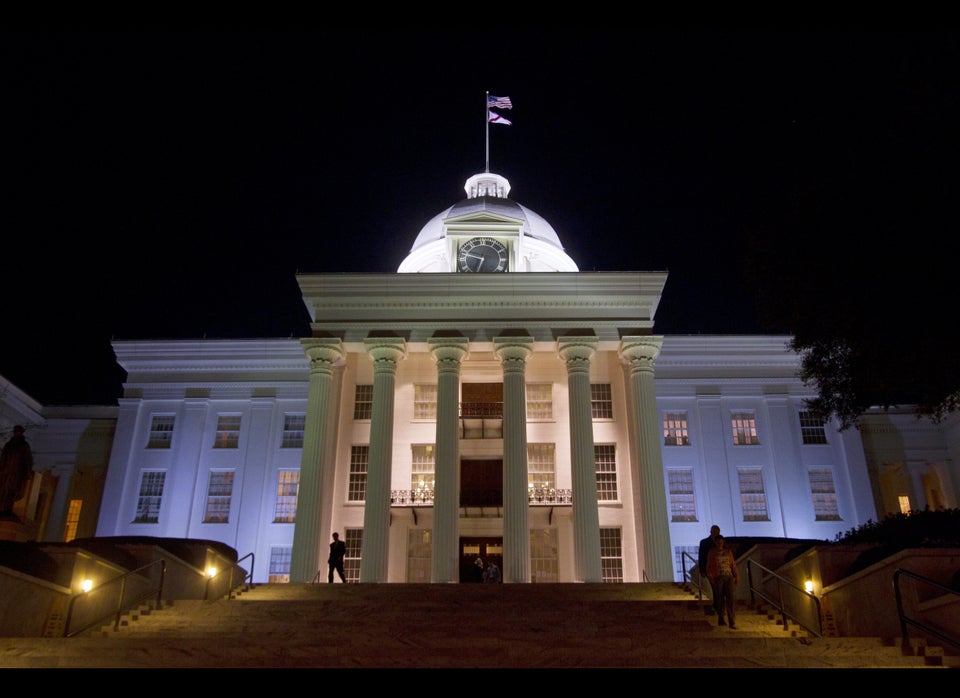 U.S. State Capitol Buildings
Popular in the Community