Things were looking a lot brighter for embattled United Airlines CEO Oscar Munoz a month ago.
"Munoz has shown himself to be a smart, dedicated, and excellent leader who understands the value of communications," PRWeek declared in an article last month. United touted the award in a press release that said the CEO's "strategy from day one has been to reconnect with employees and customers."
That reconnecting strategy wasn't going very well this past Sunday. Passengers on a United Airlines flight leaving Chicago posted disturbing video of security officers pulling a passenger out of his seat, causing him to bang his head, and then dragging him down the aisle.
Airline staff had asked for volunteers to give up their seats, and when there were no takers, they picked passengers at random, following United's "involuntary denial of boarding process," Munoz wrote in a letter to employees on Monday. The man in question was one of those selected, but refused to comply with multiple requests to deboard the plane, according to Munoz.
In a separate public statement on Monday, the CEO apologized for having to "re-accommodate" customers.
Munoz issued another statement Tuesday afternoon, this time apologizing to the passenger directly for the "horrific event."
But the CEO had taken a different tone in the internal letter sent Monday, defending his employees' conduct and saying they "were left with no choice" but to call airport security after the passenger "became more and more disruptive and belligerent."
On Twitter, people pointed out the irony of Munoz's award:
It's been a rocky few days for United's communications team. Twitter users appropriated #UnitedJourney, a promotional hashtag the airline launched last week, to share images of the passenger's rough removal. They also blasted the company for its quick response to a person who claimed a flight ran out of forks on Tuesday morning.
This isn't even United's first public relations nightmare since Munoz took home his award. The airline faced backlash in late March after agents refused to let three girls wearing leggings on board because their attire apparently violated a stricter dress code for "pass" travelers.
PRWeek had praised Munoz for transforming the airline's fortunes and setting the business "on a smoother course," all while dealing with a personal health crisis. The industry news site particularly highlighted his relationship with employees.
A "key reason" that he won the award was "his ability to connect and share with employees his vision for the airline, and get them to rally behind it," PRWeek wrote, adding that when he took over as head of the company, "employee distrust and discontent was at a high."
Munoz did appear to prioritize his staff in the Monday letter. "While I deeply regret this situation arose, I also emphatically stand behind all of you, and I want to commend you for continuing to go above and beyond to ensure we fly right," he wrote.
"It's fair to say that if PRWeek was choosing its Communicator of the Year now, we would not be awarding it to Oscar Munoz," Barrett said.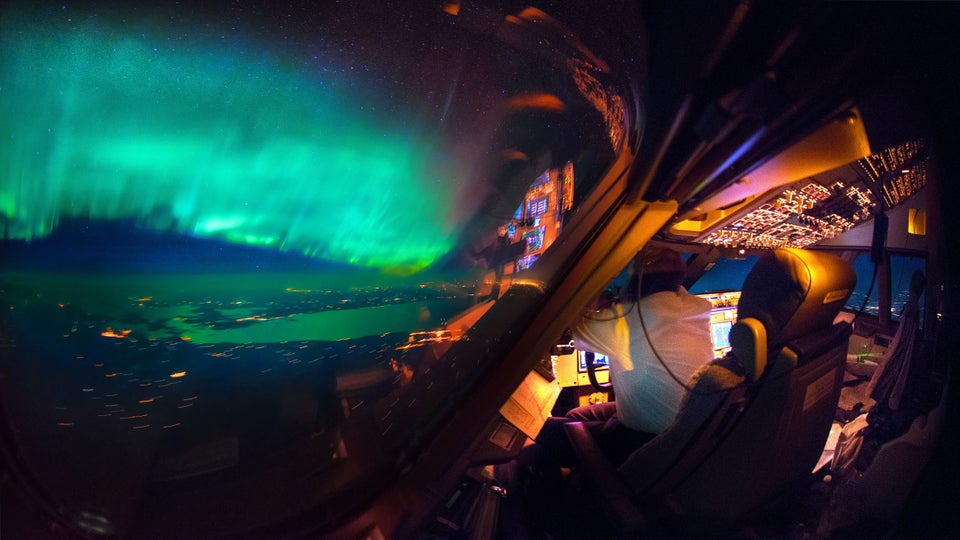 These Cockpit Photos Show How Breathtaking Flying Can Be