Students at a British university were treated to some much-needed stress relief as they prepare for exam week.
The University of Central Lancashire's student union organized its first "puppy room" event on Thursday as part of its SOS (Stressed Out Students) campaign, partnering with a local guide dog charity. Students reserved time in advance and were given 10 minutes to 15 minutes to play with the dogs, in exchange for a £1.50 ($2.31) minimum donation to the charity.
A total of 320 students visited the puppy room, with more waiting on a standby list, according to a university press release.
"I am so pleased to lead on the organization of an event that will be beneficial to all those involved," organizer Lucy Haigh said in the press release. "We are delighted to raise awareness of the Guide Dogs charity as well as to help students through a period which can be stressful for many."
"We take the well-being of our students very seriously and are open-minded to new techniques which can reduce exam stress," a University of Central Lancashire spokesman told The Huffington Post.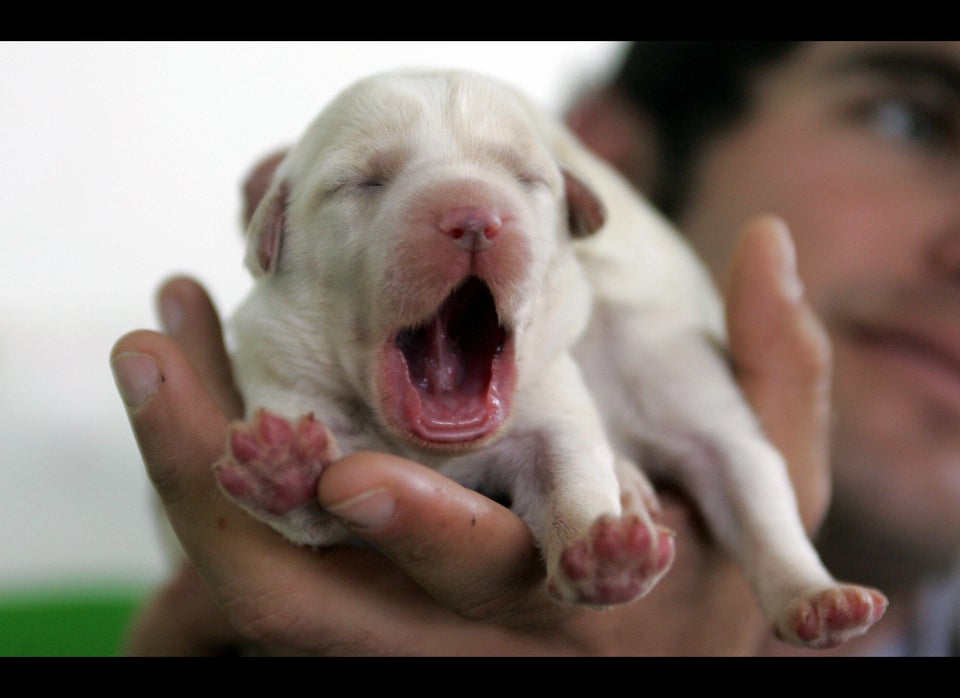 Puppies