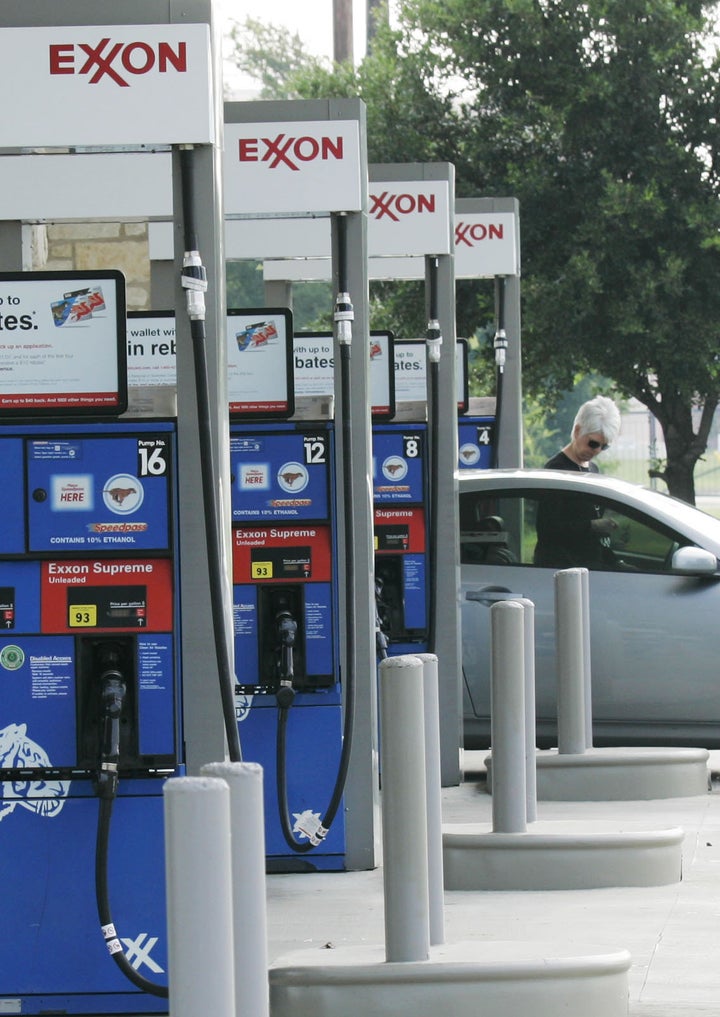 This post isn't about summer getaways, it's about livable communities. But imagine for a moment that you're planning a long weekend out of town. Your goals: to walk around, see some cultural and historic sites, eat good food, shop, and explore the nightlife.
Chances are that one of three types of places came to mind. First, a big, dense city -- something to the tune of New York, Miami, San Francisco, or Chicago. Second, a medium-sized, compact city, somewhere like Charleston, Newport, Santa Fe, or Portland. Finally: a smaller community with a Main Street. Municipalities in this last group tend to be well known regionally but not nationally; examples include Oxford, MS; Northampton, MA; Ely, MN; and Bellingham, WA.
These places that we -- not everyone, but a good portion -- associate with the good life are pretty dense. This isn't an accident. David Dixon, a prominent Boston-based urbanologist, explains that density carries an unfair stigma. In fact, compact communities contain many of the ingredients for happiness -- abundant entertainment opportunities within a manageable distance. They also tend to be mixed use, boasting commerce, recreation, and housing, all within a stone's throw.
But when it comes to choosing places to live, many of us don't seem to listen to our inner monologue. The city comes to be associated with danger and blight, poor schools and cramped quarters. Americans regularly opt to look beyond the city to supposedly greener pastures -- albeit ones that are not necessarily green and not necessarily pastures. Thus, over the course of the past generation, there has been an explosion in a type of place whose very name is still in flux: the exurb (also referred to as an outer suburb or edge city).
By any name it's sprawl. Longing for space, Americans pushed farther and farther away from our urban cores, into unincorporated areas that evolved in response to people's desire to settle there. Exurban locales are characterized by very little in the way of traditional city planning. Their inhabitants need somewhere to buy groceries, so a Wal-Mart pops up ad hoc on vacant land. People need places to refuel and to eat, so national chains build gas stations and restaurants. Accordingly, outer suburbs often have an abundance of big-box retail and a striking visual conformity across towns--the familiar Applebees/Mobil station/car dealership/Circuit City pattern along a four-lane state road.
But this uniformity does not extend to the denizens of exurbs, who are an increasingly diverse bunch -- people who demand an array of recreational opportunities rivaling their urban counterparts. Unfortunately for exurban residents, they simply don't have access to the varied offerings of denser communities. Or more accurately, they have to drive a lot farther to get to the places they want to go or need to go. Round-trip commutes from the outer suburbs to the urban core have been known to top four hours.
The fact that exurbs have no discernible downtown also makes it difficult to formulate a cohesive community identity, endangering the already-vulnerable American civic spirit. And with no way of getting around except the car, exurbs tend to provide limited opportunities for chance encounters ("Hi, Susan, how's your family been doing...let's grab coffee this week," etc.) Finally, from a health perspective, exurbs also contribute to America's obesity epidemic. A 2003 study in the American Journal of Health Promotion confirmed a startling link between degree of suburban sprawl and obesity. When even the smallest errand demands a car ride, it's hardly any wonder.
All of this was perhaps forgivable -- until recently. With the gas crisis in full swing, it has become apparent that the amount of time Americans spend in a car, some 20 to 40 full days per year on average, could prove crippling in the long run. So some have rightfully wondered, given the social benefits of dense communities and their obvious energy-saving implications, why not retool our suburbs to better resemble the core cities around which they formed?
A good question. As was the case with my previous blog post on virtual commuting, we find that the environmental good and social good are frequently aligned. This is to say that we can often tackle social and environmental problems through the same solution. Here, I believe, the answer could be compact, mixed-use communities -- even if they're grown inorganically.
As the housing market tanked this year in the Atlanta region, there was a glaring and happy exception: Vinings, GA in Cobb County. I happen to like Atlanta, but if you've driven around the surrounding counties you come to realize that this is car culture to the nth degree. Beautiful houses and friendly people to be sure -- but car culture.
As Kevin Duffy detailed in the Atlanta Journal-Constitution earlier this year, Vinings is different, a "hybrid neighborhood." It has commerce, industry, and a wide array of residential options: detached homes and more affordable condos. Vinings Jubilee -- a New England inspired town center -- opened two decades ago, and restaurants and shops thrive.
The Vinings community boasts relative diversity in race and age, and the civic culture is uncommonly vibrant. The area is green and lush, and kids and adults alike can spend plenty of time outside. Finally, residents of Vinings don't have to endure the backbreaking commutes of many metro-Atlanta workers, and they can save plenty of money on gas. All of these reasons combine to make Vinings the brightest spot in the Metro Atlanta housing market. Old residents don't want to leave, and new prospects are banging down the door to come in.
A similar model can and should be applied to America's sprawling suburbs. It's a welcome contrast to the development of the exurb. The latter is an extemporaneous shuffle -- the not-so-tasty goulash that was cooked up when unexpected guests dropped by for dinner. This need not be the approach from now on, as we have access to far more sustainable community alternatives that simply require more in the way of deliberation and planning. The result could be a welcome one for American families, their pocketbooks, and the environment.