Along a lonely stretch of highway in Alliance, Nebraska sits a mysterious monument to America's rich history of putting the pedal to the metal: Carhenge. We sent our roving photographer, Joel Schat, out to capture the classic roadside wonder on camera, and the video doesn't disappoint: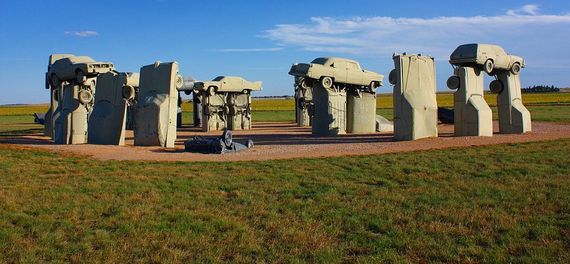 Paying homage to Stonehenge, Carhenge has been fascinating people since its installation in the '80s. Dreamed up by Jim Reinders as a memorial to his father, Carhenge consists of a circle of cars with a heel stone, slaughter stone, and two station stones within the circle. In fact, it's a near perfect match to its counterpart across a pond, thanks to Reinder's extensive studies of Stonehenge while living in England.
While it's certainly the centerpiece, the druidic tribute isn't the only strange thing on the property. There's also a "Car Art Preserve" populated with plenty of art projects created with vehicle bits and pieces, and even a little graveyard dedicated to three foreign cars buried on the grounds. A full vehicle serves as their makeshift gravestone, reading: "Here lie three bones of foreign cars. They served our purpose while Detroit slept. Now Detroit is awake and America's great!"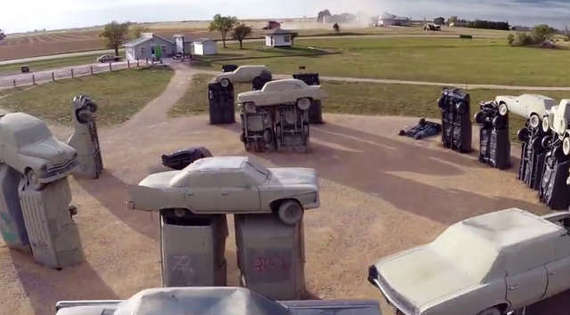 Free of admission and open every day, Carhenge welcomes visitors with open arms, but encourages the curious to visit during daylight hours. God only knows what happens there at night. Fun fact: Carhenge is set to line up perfectly with a total solar eclipse in 2017, so now's the perfect time to start planning your visit if you really want to catch an incredible sight.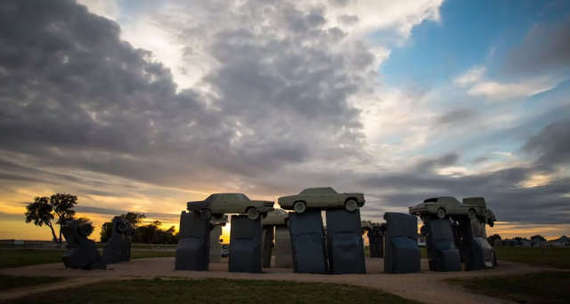 Can't make it to Nebraska? Don't worry, from Virginia's "Foamhenge", to Washington's Maryhill Stonehenge, to South Carolina's very own "Phonehenge" at the Freestyle Music Park, there's no shortage of American tributes to the mysterious Stonehenge.
Related