The idea behind the controversial spread is part advocacy, part entertainment. The featured models each recreate scenes from notable horror films (read: Prada meets "The Shining") in images that are equal parts haunting and aesthetically intriguing.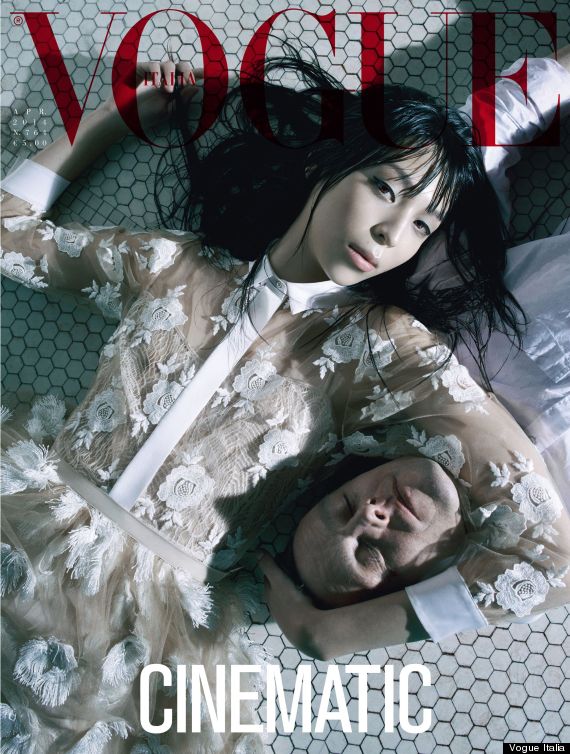 To Franca Sozzani, who has served as the editor-in-chief of the publication for 20 years, the marriage of the two ideas couldn't have been more fitting.
While the 64-year-old felt confident with her editorial direction, she was well aware that the others would likely find the series -- which features fake blood, women screaming and men gripping knives -- on the offensive side.
"Saying NO to violence against women enables us to be, in our own way, useful. And to convey, as our civic duty, a message against barbarism," the magazine said in a statement about the series which was photographed by Steven Meisel. "It doesn't matter if we run the risk of causing a general uproar with the media or arousing criticism; or if we are accused of exploiting pressing issues just to push our way in newsstands. What is important for us is that at least one of the dozens of women suffering violence every day can feel our nearness."
Once the issue hit newsstands, the predicted firestorm erupted.
Many objectors took to Twitter to share their opposition to the spread:
The spread, however, did attract some supporters.
One fan noted that, at the very least, the issue initiated a conversation around the topic of violence against women:
But the magazine has declared that it was doing more than just pushing back against taboos -- it claimed to be inciting meaningful action.
"What is important for us is that ... those who follow us may feel stimulated to take action, condemn and support women in trouble," the magazine stated. "And that they all see that all of us at 'Vogue Italia' are on their side: by utterly and radically condemning all types of violence. This awareness urges us to make some noise."
For those who have taken a stand against the spread, that is the exact problem. The magazine appears to be reinforcing the idea that women are defenseless without offering solutions as to how women and advocates can better fight back against such awful crimes.
"If the horror of life is so much greater than the horror we see in movies, then why reduce it to that?" Jezebel wrote. "And why would you ever want to present the horror of abuse as anything other than completely horrific … If Sozzani and co. really wanted to send a message and stand with survivors, they could have released a statement declaring that the publication will never again feature editorials that glamorize violence. Why bother pretending that you're attacking the status quo when you're just blatantly reinforcing it?"

Related
Before You Go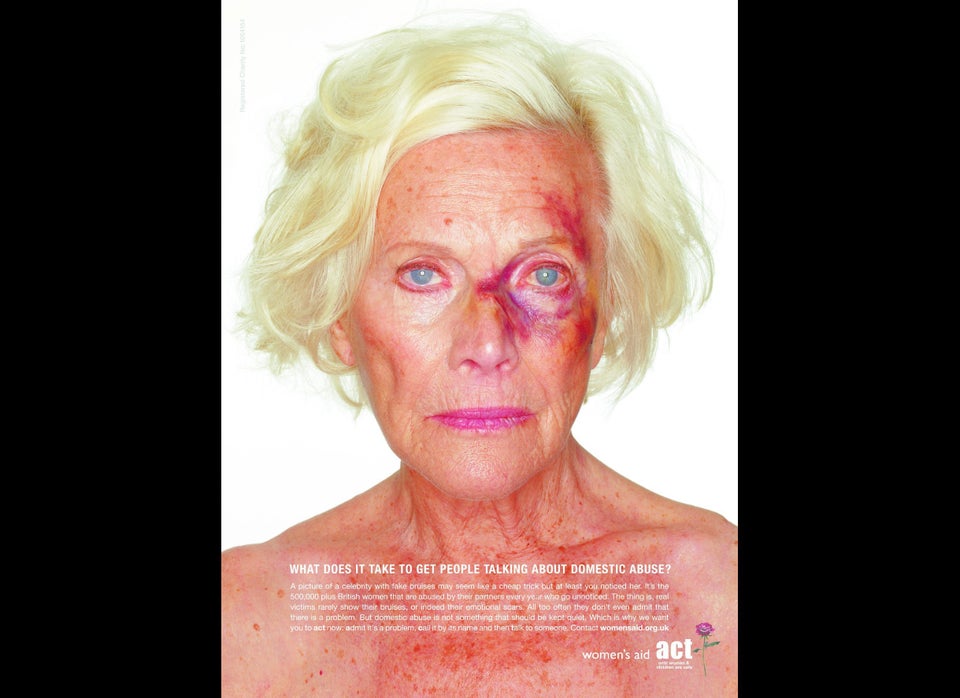 Notable Anti-Domestic Violence Campaigns
Popular in the Community