Washington state regulators on Wednesday approved the sale of cannabis-infused treats by marijuana dispensaries, with one exception: nothing that may appeal strongly to kids.
"There are no bans except those products that may be 'especially' appealing to children," Brian Smith, communications director for the state Liquor Control Board, told The Huffington Post. "The key word is 'especially.' We recognize that there are some products that adults and children may like. However, there are some products on the medical market now that a reasonable person would say are especially appealing to kids."
This means foods like brownies, cookies or other baked goods may be more likely to be approved by the board, while items like candies or lollipops may face more difficulty getting approved.
Sanctioned marijuana edibles must receive mandatory product and label approval from the board; serving size must be clearly indicated on the product packaging; and each product must be tested to ensure that the infused cannabis-based compound, like THC or CBD, is uniformly spread throughout the food product.
Hector Castro, communications director of the state's Department of Agriculture, told HuffPost that seven commercial kitchens have passed the department's inspection so far, and 18 more kitchens are in the queue and ready to be inspected. Smith said one kitchen, located in Seattle, has already been fully licensed.
Seattle's only dispensary, Cannabis City, opened with about 11 pounds of marijuana to sell. Owner James Lathrop told HuffPost last week that he expected his shop to sell out, but wound up selling only about 35 percent of his stock on day one. The shop had enough product to stay open for two more days, but was closed by the end of the week when it ran out of pot.
The other shops around the state were able to remain open, some of which did so by securing more marijuana later in the week, keeping limited hours or capping the amount of shoppers per day.
The first retail marijuana-growing licenses weren't issued until March of this year by the state's LCB, the agency charged with regulating the nascent industry. That left only a few months for producers and processors to grow enough weed to supply the stores. Only 79 licenses for marijuana producers and processors had been approved by the time the first shops opened. Only five retail marijuana shops, out of a total of 25 licensed shops statewide, were able to open on the historic first day of sales.
The LCB saw an overwhelming interest from individuals looking to open a marijuana business in state, receiving around 7,000 applications back in 2013 when the board first began the licensing process. Since then, the LCB has stopped accepting applications and capped the number of recreational marijuana shops in the state at 334. But just as in Colorado, there are dozens of local bans and moratoriums on recreational marijuana shops across the state, so it may take some time for all those state-allotted retail outlets to open.
"I'd call it a tempered success," Smith told HuffPost about legal sales in the state thus far. "We built a comprehensive system of growing, processing and retailing marijuana from scratch. Nothing like it in the world."
Smith said that while supply is still tight, a "robust supply network" will be up and running smoothly before long. "We already have over 700,000 square feet of canopy licensed to grow which represents supply measured in tons. And, we add new producers every day," he said.
The state caps the total grow space allotted at about 2 million square feet of canopy.
This story has been updated to include comments from Castro.
Related
Before You Go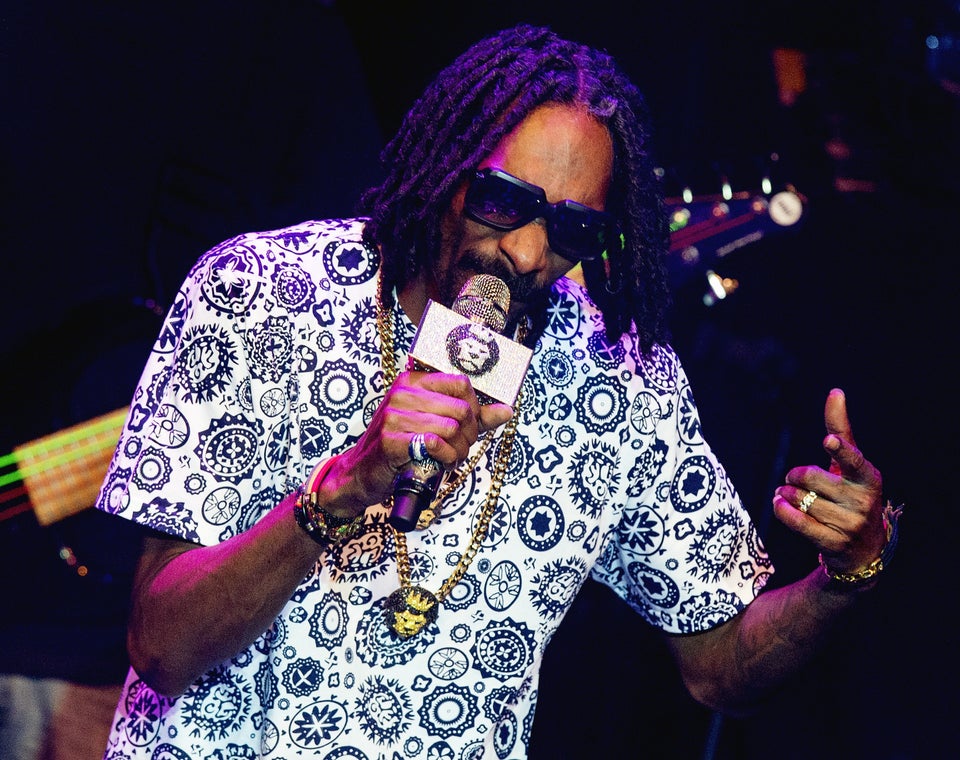 Top 50 Most Influential Marijuana Users
Popular in the Community