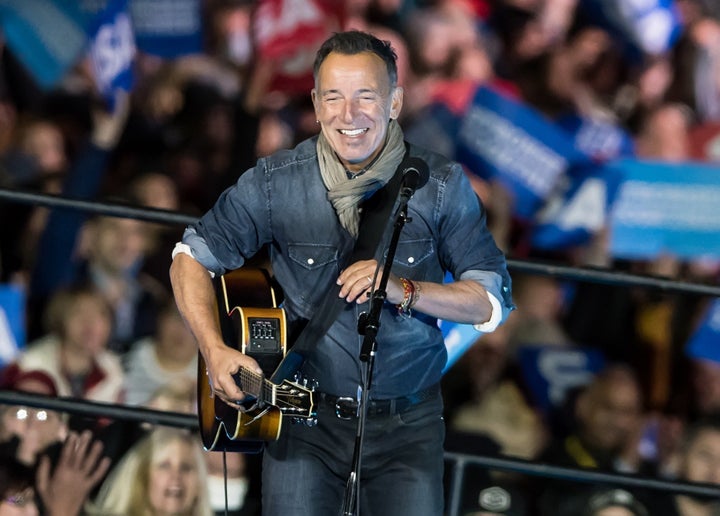 The 67-year-old New Jersey rocker performed a solo acoustic set at Clinton's campaign rally featuring "Thunder Road," "Dancing in the Dark" and "Long Walk Home." He also passionately expressed his support for the Democratic presidential nominee, saying, "The choice tomorrow couldn't be any clearer. Hillary's candidacy is based on intelligence, experience, preparation and of an actual vision of America where everyone counts. Men and women, white and black, Hispanic and native. Where folks of all faiths and backgrounds can come together to address our problems in a reasonable and thoughtful way."
He went on to boast about Clinton's plans for the economy, health care, immigration and international affairs.
"This is a country where we will indeed be stronger together," he said.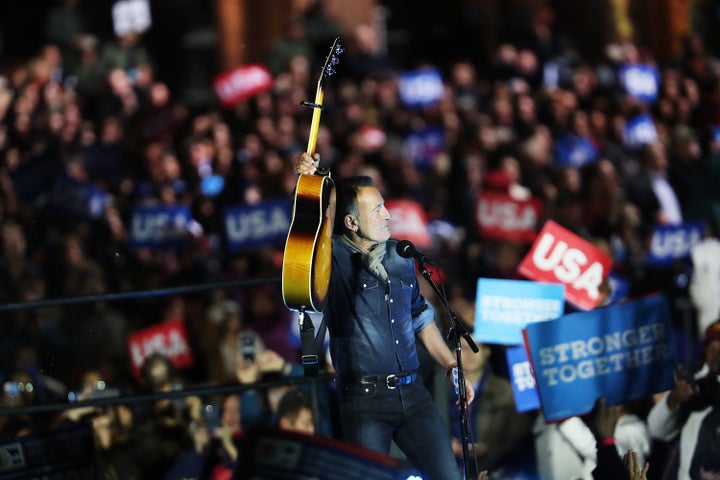 Springsteen didn't shy away from slamming Republican nominee Donald Trump. (Mind you, this is the same person who called Trump a "moron" earlier this year.)
"This is a man whose vision is limited to little beyond himself, who has the profound lack of decency that would allow him to prioritize his own interests and ego before American democracy itself," Springsteen said at the rally. "Somebody who would be willing to damage our long-cherished and admired system rather than look to himself for the reasons behind his own epic failure. And that's unforgivable. Tomorrow, those ideas and that campaign is going down. Let's all do our part so we can look back on 2016 and say we stood with Hillary Clinton on the right side of history."
Alas, "It's a town full of losers and I'm pulling out of here to win …"
Check out his performance below: