WASHINGTON -- Wayne LaPierre, CEO of the National Rifle Association, adopted on Wednesday a significantly more ominous and expansive line of reasoning than he has before in order to make the case that newer, more dangerous threats require Americans to buy more guns, join the NRA and organize opposition to gun control measures.
"Hurricanes. Tornadoes. Riots. Terrorists. Gangs. Lone criminals. These are perils we are sure to face -- not just maybe," LaPierre wrote in a commentary published by The Daily Caller, a conservative news site. "It's not paranoia to buy a gun. It's survival. It's responsible behavior, and it's time we encourage law-abiding Americans to do just that."
"Tens of millions of Americans are already preparing to Stand And Fight to protect their families and homes," LaPierre declared, but the threats are growing "during the second Obama term."
In dramatic language, LaPierre wrote that "the American people clearly see the daunting forces we will undoubtedly face: terrorists, crime, drug gangs, the possibility of Euro-style debt riots, civil unrest or natural disaster. Gun owners are not buying firearms because they anticipate a confrontation with the government. Rather, we anticipate confrontations where the government isn't there -- or simply doesn't show up in time."
New York City in the wake of Hurricane Sandy was LaPierre's prime example of just such a disaster: "After Hurricane Sandy, we saw the hellish world that the gun prohibitionists see as their utopia. Looters ran wild in south Brooklyn. There was no food, water or electricity. And if you wanted to walk several miles to get supplies, you better get back before dark, or you might not get home at all."
The facts, however, indicate the opposite was true. In the five days following Hurricane Sandy, there were no homicides at all in New York City -- which is unusual, considering historical data.
The Daily Caller commentary marks a strong departure from the measured tone the NRA took in an ad released less than a day earlier. In the ad, NRA chief lobbyist Chris Cox calmly laid out the case that gun control measures currently being proposed in Congress will not work and cited doubts by a member of the Obama Justice Department as to their overall effectiveness.
New York and its staunchly pro-gun-control mayor, Michael Bloomberg, together represent a bogeyman that LaPierre referenced throughout his diatribe. "Michael Bloomberg and [progressive mega-donor] George Soros are each, individually, far wealthier than the entire National Rifle Association," LaPierre wrote. "The hard truth is that due to Bloomberg, Soros, and the rest of their ilk, the dangers require that we increase our presence all across the country -- in Congress, the state capitols, and in your city and towns."
Besides New York, LaPierre singled out the U.S.-Mexican border -- and Phoenix in particular -- as the other greatest source of danger to Americans. People need "semi-autos," he wrote, in order to protect themselves from "Latin American drug gangs [who have] invaded every city of significant size in the United States."
The border, he said, "remains porous not only to people seeking jobs in the U.S., but to criminals whose jobs are murder, rape, robbery and kidnapping." Phoenix, LaPierre added, "is already one of the kidnapping capitals of the world."
Here, too, statistics contradict his claim. A 2010 report by the FBI revealed that the U.S.-Mexican border is one of the safest areas in the United States, and among the nation's big cities, the four with the lowest violent crime rates were all in Mexican-border states: San Diego; Phoenix; El Paso, Texas; and Austin, Texas. In 2011, an investigation revealed that Phoenix police had grossly inflated the city's kidnapping statistics in order to get federal grant money.
LaPierre also invoked Islamic extremist groups: "Ominously, the border also remains open to agents of al Qaeda and other terrorist organizations [and] when the next terrorist attack comes, the Obama administration won't accept responsibility. Instead, it will do what it does every time: blame a scapegoat and count on Obama's 'mainstream' media enablers to go along."
Not surprisingly, in order to combat these threats, LaPierre urged Americans to purchase firearms and join the NRA. "We must reach out to the tens of millions of gun owners who are not yet NRA members -- to the gun owners who care about their own rights but who have been duped by Obama and the national media into believing that the Obama and Bloomberg gun controls will only affect other people. They are naively sitting on the sidelines, imagining themselves immune from the coming siege."
LaPierre said that the NRA will keep punching away -- attempting to influence elections and fight gun control laws in court -- but that the situation has never been more urgent.
"We will not surrender. We will not appease. We will buy more guns than ever. We will use them for sport and lawful self-defense more than ever," he vowed.
LaPierre is scheduled to give his formal response to President Barack Obama's State of the Union address on Thursday at the National Wild Turkey Federation's annual show. The speech is set to be streamed live online for those who can't get to Nashville.
Matt Sledge contributed reporting.
Before You Go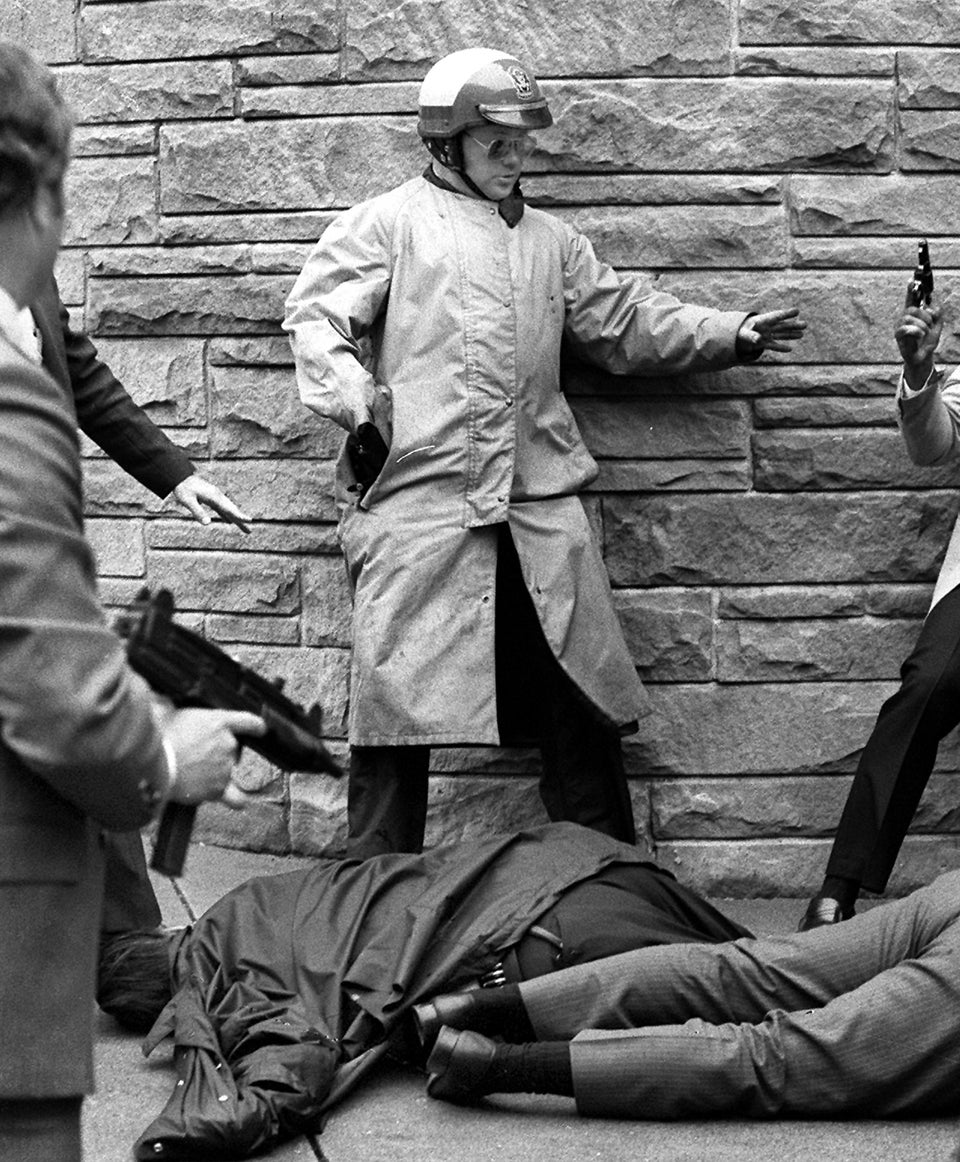 Pivotal Moments In The Federal Gun Control Debate
Popular in the Community