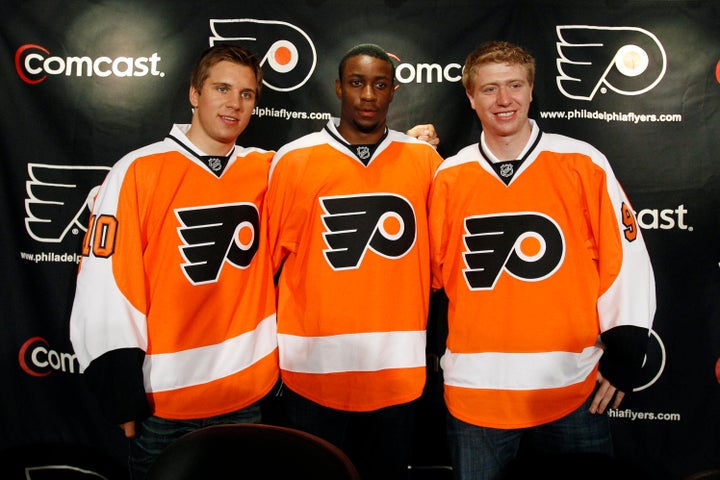 Just before Philadelphia's Wayne Simmonds, one of the few black players in the NHL, scored on a shootout attempt in Thursday's preseason game against the Detroit Red Wings at the Labatt Centre in Ontario, a fan taunted him by throwing a banana peel that landed directly in his path to the net.
"I caught it from the side of my eye. It was a banana. Hopefully, that wasn't directed towards me being black," he said after the Flyers lost 4-3. "Because if it was, that's just somebody being ignorant."
Incidents like this happen far too often overseas at European soccer games. Earlier this month, Manchester United winger Ashley Young was the target of racist taunts by Bulgarian fans during England's Euro 2012 qualifying match.
"Of course it's a broader problem, affecting countries such as Spain and Italy," he continued. "But it is a real issue in Eastern Europe."
In North America, we like to think that we have moved beyond such hateful behavior, but despicable actions like this remind us that we've still got a long way to go.
Related
Popular in the Community