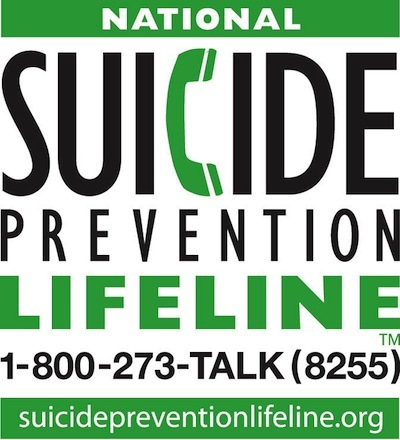 In observing Suicide Prevention Month, perhaps the first place to start is our understanding that suicide is -- in fact -- preventable. Yes, it is true that there are more people dying each year in the U.S. by suicide than there are people dying in car accidents.
In the shadow of these tragic deaths (now exceeding over 39,000 yearly), federal surveys reported that over 11.5 million people seriously considered suicide, 4.8 million planned to kill themselves, and over 2.5 million people attempted to kill themselves. That is a lot of people suffering pain so intolerable that they wish they were dead.
But what these data also tell us is that, in the overwhelming majority of cases, most people gripped by intense suicidal periods do not die by suicide. They find help and get through it, and go on to experience life in ways that their despairing mind could never have imagined. These seemingly miraculous but typical stories of hope and recovery are the stories of suicide prevention, and are the ones we rarely hear about.
So what do we know works to prevent suicide? Local and international research in our field has suggested some consistent findings that can collectively guide our efforts to create "suicide-safe" communities.
First, we know that making it harder for people to kill themselves prevents suicide. There is clear evidence that "reducing access to lethal means" prevents suicides, such as making it harder to ingest poisons or large doses of pills, locking or removing firearms, and erecting bridge barriers on "suicide-prone" bridges.
Second, we know that making it easier to get immediate help in suicidal crisis -- "promoting access to lifesaving means" -- reduces suicidal thoughts and behaviors. Federal evaluations of crisis hotlines show that they can significantly reduce suicidal and emotional distress in callers, and findings from England show that 24/7 access to crisis assistance was a significant factor in reducing suicides in the health regions where these services were implemented.
Third, we know that continuing to support people who report feeling suicidal can save lives. "Follow-up care" -- whether it is in the form of crisis team outreach, telephone calls, or even "caring postcards or letters" -- can make a big difference in promoting safety.
The lessons from this research can be simply put: "I'm here when you need me (immediate access); I care enough about you to remove things that could threaten your safety (reducing access to lethal means); and I care enough about you to stay with you, check on you from time to time, and let you know that I am thinking about you" (follow-up care).
So what can we do? We need to support systems, policies and funding streams that enhance access to care (and crisis services), that reduce access to lethal means in times of crisis, and promote continuous follow-up care for persons "at risk." For example, in the wake of Robin Williams' tragic suicide, the media effectively promoted the number to the National Suicide Prevention Lifeline, a network of 165 locally funded crisis centers supported by a grant from the Substance Abuse and Mental Health Services Administration (SAMHSA) and administered by our organization, Link2Health Solutions. As a result of these widespread public health messages for persons to call the Lifeline (800-273-8255), calls to the service doubled in a day, and remain higher today than ever before. It is remarkable that one legacy of the terrible loss of Robin Williams is that the media mounted a public awareness campaign that is currently allowing for approximately 1,000 more callers in crisis daily to get help from a service they might not have otherwise known about.
However, we now need to support these local crisis centers that are creating this national public safety net. Most of them are seriously under-resourced and stretched to their limits. But when people do reach them, they can save lives. If our local systems and funders better support them, they can better support our communities.
So what can you do to prevent suicide? You can read about the warning signs for suicide and how to help someone at suicidepreventionlifeline.org. Another thing you can do is make a 15- to 30-second video, like the one included here. Share a hopeful message, and make a promise to the people you care about that, when they are in crisis, you will let them talk, vent, and let it out, and you will be there for them. Upload the video to Facebook, using the hashtags #suicideispreventable, #letitout and #preVENTable. You can read the guidelines here.
A friend of mine told me that he loves working in suicide prevention because it reminds him of the reasons that life is worth living. And most of the time, those reasons are about having meaningful connections with others. There is something we can all do to promote that in our lives and in the lives of others around us.
Have a story about depression that you'd like to share? Email strongertogether@huffingtonpost.com, or give us a call at (860) 348-3376, and you can record your story in your own words. Please be sure to include your name and phone number.
Related