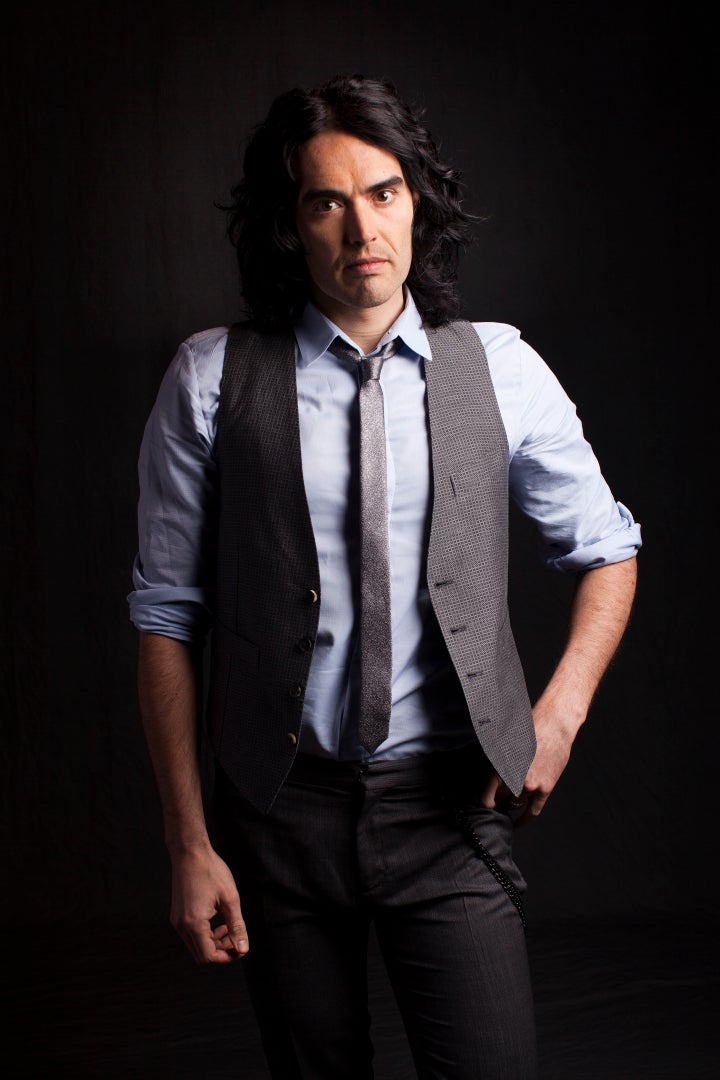 I happen to be a big Monty Python fan, and so always enjoyed the comic antics of that madcap, brilliant group of English innovators who took comic invention to a whole new, unexpected level. When I heard that one of the original members of the group, Eric Idle (who also created the entertaining Spamalot), was having a limited run of his new play, What About Dick?, at downtown's Orpheum Theatre for four nights, I immediately booked a ticket through Ticketmaster for Thursday's opening night.
It proved to be one of the most exciting theatrical evenings of my eventful life. Utter madness, brilliant innovation, weirdly wonderful... and deeply moving. Think of a half-dozen of the greatest comic talents of the English-speaking world on one stage for an evening of somewhat scripted, somewhat improvised performance, and you will understand what I mean. The lead role in what is basically a radio play set at the self-same Orpheum Theatre during a radio broadcast in 1941 with the cast reading from scripts, was played by that tabloid British actor/comedien/ bad boy (ex-husband of Katy Perry) Russell Brand.
Admittedly he is not a performer I would normally seek out, but this night his performance as Dick rose to the occasion, if you will. What made the evening most magical and memorable was the incredible supporting cast... such giants as Eddie Izzard, Tim Curry, Tracey Ullman, Jim Piddock and Billy Connolly, abetted by two talented actresses, Jane Leeves and a stunningly beautiful and amazingly talented woman named Sophie Winkleman. I have been watching her on this season's reincarnation of Two and a Half Men, an abominable sitcom with Ashton Kutcher, only worth seeing for this British girl playing Kutcher's new girlfriend, Zoey.
Eric Idle told me after the performance that they were filming the show and would release it as a concert film here and abroad. He said that it had been difficult to pull all the threads of the play together for this weekend, but the scheduling finally worked out. Former CAA head and current Broadway producer Bill Haber noted that he had seen an earlier version of the musical play in Hollywood a few years ago. Idle has been polishing it with composer John Du Prez, who played piano during the performance.
Yes, it was a hilarious entertainment. I'll briefly summarize what is an intricate plot set in the early days of the 20th century. Young Dick is an Oxford student of philosophy and gynecology, who lives with his emotionally-stunted cousin, Emma, her kleptomaniac sister Helena, and their dipsomanic Aunt Maggie. When the Reverend Whoopsie discovers a piano on the beach, a private detective arrives to help unravel the mystery of the 'Houndsditch Mutilator.' The magnificent Eddie Izzard wowed us as the inventor of the vibrator, and I could not help recalling the unappreciated TV series, The Riches, which he did some years ago. Jane and Sophie play the two cousins. Tracey Ullman, of course, is the alcoholic aunt, and I noted the co-producers of her TV series, Ian La Frenais and Dick Clement, in the audience. Tim Curry is the preacher and yes, that incomparable Billy Connelly is the Scottish inspector. (Remember his moving performance as John Brown in the film, Mr. Brown.) Idle portrays the piano and provides the narration. Several songs break up the madcap action, and it all melds into an astonishing whole which, if it ran on Broadway or the West End, should by rights play forever. I can't wait to buy the video and give it to all of my friends.
To subscribe to Jay Weston's Restaurant Newsletter ($70 for 12 monthly issues), email him at jayweston@sbcglobal.net.
Calling all HuffPost superfans!
Sign up for membership to become a founding member and help shape HuffPost's next chapter