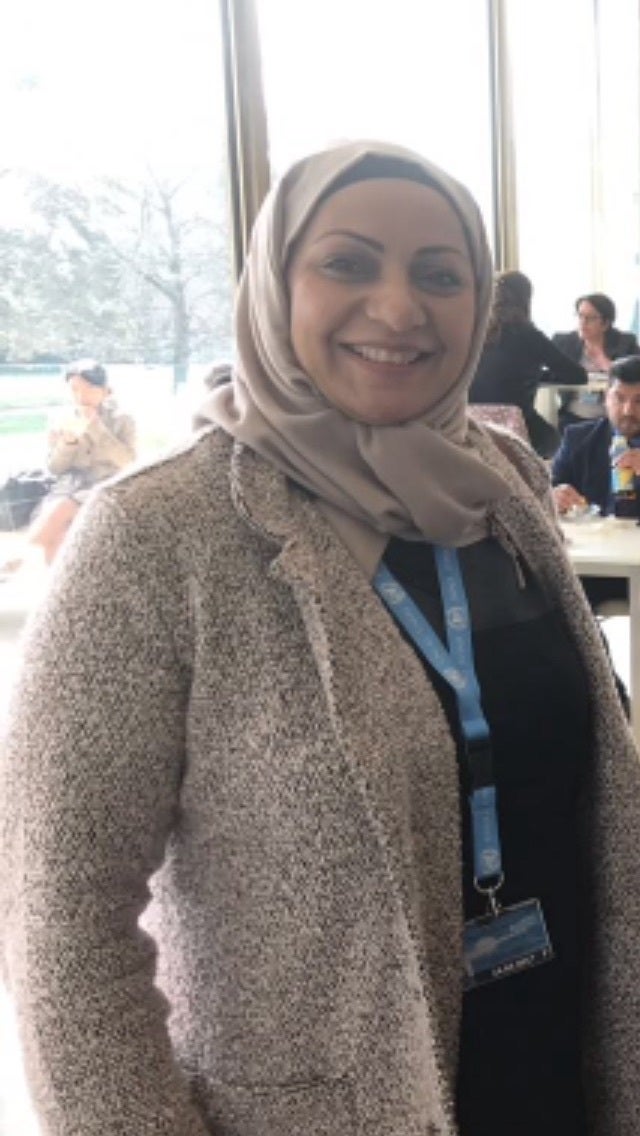 Horrifying details are emerging from those detained in Bahrain over the last 10 days. President Trump met the king of Bahrain on May 21 and assured him of an improved relationship with the United States. Two days later a police raid in the village of Duraz left five people dead. Over the last week, hundreds of people have been arrested, and dissidents targeted.
On the afternoon of Friday, May 26, human rights defender Ebtisam Al Sayegh texted me, saying she had been summoned for an interrogation that was to start an hour later, at 4pm. It was the third time this year she had been called for questioning, but the atmosphere is dramatically different since Trump met the king. "I know that the situation has changed a lot from previous times," she said.
We've known each other six years, and last met in March at the United Nations Human Rights Council in Geneva, where she was drawing international attention to human rights abuses by Bahrain's regime.
Her interrogation on Friday on the third floor of Muharraq police station in the offices of the National Security Service lasted seven hours. She was immediately hospitalized on her release, injured and traumatized.
"[B]ecause international journalists and human rights organizations are de facto banned from visiting Bahrain, we can't... ask directly what's happening on its third floor."
She describes how, during those hours, she was severely beaten and punched, and subjected to sectarian abuse. In strong echoes of what happened to many political prisoners in 2011 after thousands of people were arrested following widespread protests for democracy, she reports how she was forced to chant the Bahraini royal anthem and to describe those killed by the police as terrorists. She says she was severely beaten and punched on the head and different parts of the body when she used human rights terms to describe her work, and that they threatened to harm her children.
She describes too how she was forced to stand throughout the interrogation, blindfolded, and sexually assaulted. She also says she was threatened with rape.
Many of the questions, she says, focused on her work at the UN Human Rights Council. Bahrain's ruling family is obviously sensitive about its dire international image. Her telling the truth about the country's human rights work has clearly hit a nerve.
She told me that during the torture she was questioned about other Bahraini activists, about myself and Human Rights First, and told "there is no organization in the world that can save you or save the activists and we will target them one by one."
Other detailed reports of interrogations will emerge in the coming days and weeks. More rights activists are also likely to be targeted.
In May this year the UN Committee Against Torture noted in its observations on Bahrain concern "at continued numerous and consistent allegations of widespread torture and ill-treatment of persons deprived of their liberty in all places of detention... It is also concerned at the climate of impunity which seems to prevail as a result of the low number of convictions for torture and the sentences given to persons responsible for torture resulting, inter alia, in death, which are not commensurate to the gravity of the crime."
Torture in custody in Bahrain has been a chronic problem for many years, but because international journalists and human rights organizations are de facto banned from visiting Bahrain we can't visit the Muharraq police station to ask directly what's happening on its third floor.
But it's a question UN representatives, US embassy staff in Bahrain and other foreign governments should be asking urgently and publicly, and it should be the first question every diplomat asks when they next meet a Bahraini government official.
Related
Popular in the Community