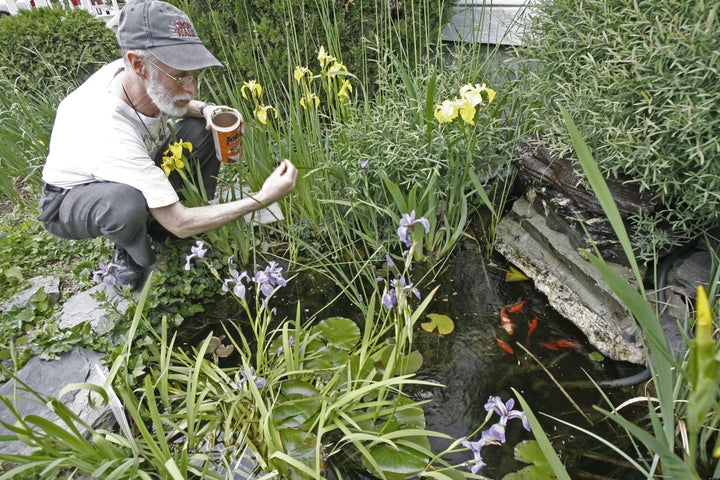 Maurice Sendak's 1963 classic Where The Wild Things Are has long been a favorite of mine because of the creative imagery, fantastic adventures and, most of all, because of how this timeless story shows us that children need to be free to roam, explore and invent in order to understand their place in the world that surrounds them. (It's no wonder that it's now being remade into a major motion picture for the newest generation of children!)
; width: 1px; height: 1px; overflow-x: hidden; overflow-y: hidden;">
After a day of outdoor play, kids return home with fine sheens of sweat and dirt – and they love it! In addition to great fun, outdoor play gives children a venue for the physical activity their growing bodies need, as well as the interaction that will help them to develop essential cognitive, social and emotional skills to prepare them for an increasingly hectic and challenging world.
Unfortunately, our nation's children are spending progressively more time indoors. Whether that's due to the lure of television and video games, concerns for child safety, or simply an over-packed schedule, this fact has dire consequences for our children's future.
In 2005, award-winning author Richard Louv published what has become the ultimate guide for outdoor children's play. "Last Child In the Woods: Saving Our Children From Nature Deficit Disorder" was the first publication to assert that a connection to the natural world is essential to a child's physical and emotional health. Louv links a disconnect with the environment to the negative issues plaguing childhood today, including childhood obesity, diabetes and Attention Deficit Disorder.
Recent research that seems to confirm Louv's assertions:
The natural environment provides a haven from the stresses of the modern world. Green spaces, especially in dense urban areas, are crucial as we attempt to strengthen communities and build relationships among community members. As cities and towns across America continue to expand, it is of the utmost importance to be truly mindful of how we can incorporate these natural elements into the built environment.
Programs like "Take It Outside! Week," occurring Oct. 19-23 and sponsored by Head Start Body Start National Center for Physical Development and Outdoor Play (HSBS), are also essential as we continue to seek innovative ways to get our nation's kids active and connected with nature. "Take It Outside! Week" engages both parents and their children, providing them with activity ideas, tips for facilitating play, and suggestions for enhancing the environment. It is my hope that programs just like this will begin to arise in communities across the country so our nation's children can have a stronger, healthier future.
For ideas and tips on how to promote outdoor play amongst your children, check out some of the great resources listed below: