A scorned ex-lover, a whirlwind romance with a young woman, and a short-lived tryst in Europe with someone named Bronte Blampied. Is this the plot for an episode of "The Young And The Restless"? Nope, it's Justin Bieber's love life.
Bieber has spent the last couple of weeks in a very public bout of either romantic ecstasy or turmoil, depending on whom you ask. Either way, it has us all asking, "What do you mean?!"
First, there was the quick getaway to a nudist resort Hawaii, where Bieber frolicked with models (including Bronte Blampied, to whom we'll return later) and engaged in his favorite hobby of showing off his coconuts to the world.
But nothing wrong here. If you were a rich 21-year-old playboy, what better way is there to spend your time? Besides, this actually looks like a grand time (peep Blampied to Bieber's right).
Soon after Bieber returned home, however, he jetted off to Japan with Sofia Richie, the then-17-year-old daughter of Lionel Richie and sister of Nicole Richie. The two became Instagram official in a matter of three minutes, posting photos of classic Japanese tourist destinations, like Uber. 
When his beloved Beliebers began to Insta-troll Richie, Justin threatened to delete his Instagram. He eventually went through with that threat, but not before his ex-girlfriend Selena Gomez somewhat pettily commented on a picture of him and Richie.
The two superstars then went back and forth, indirectly responding to each other's comments before Bieber went all, "All I need in this life of sin is me and my girlfriend," and deleted his account.
All seemed well then for Bieber and Richie, who were spotted hanging around Japan, until Richie returned to Los Angeles and Bieber was then seen with aspiring model (which might be the best job description in the whole world) Blampied in London. People reported that the two stayed in Bieber's place in London and were seen partying at various clubs.
Meanwhile, in LA, Richie lamented her loss on a mountaintop and prepared for her 18th birthday. However, the almost-18-year-old became mysteriously ill before the clock struck midnight, documenting her doctor's visit on Snapchat.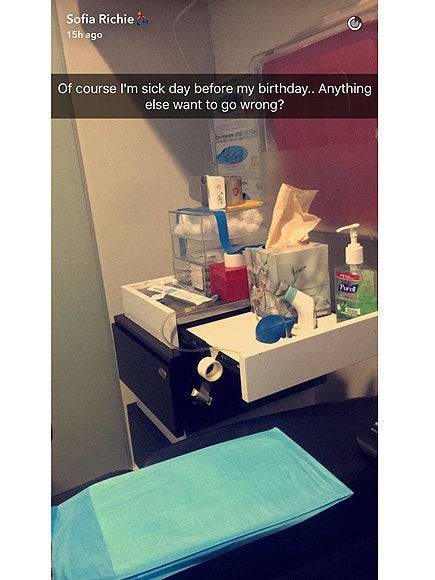 Bieber then returned home from England to be Richie's knight in shining Jordans, and was seen grabbing some juice with the birthday girl to help nurse her back to health, according to TMZ.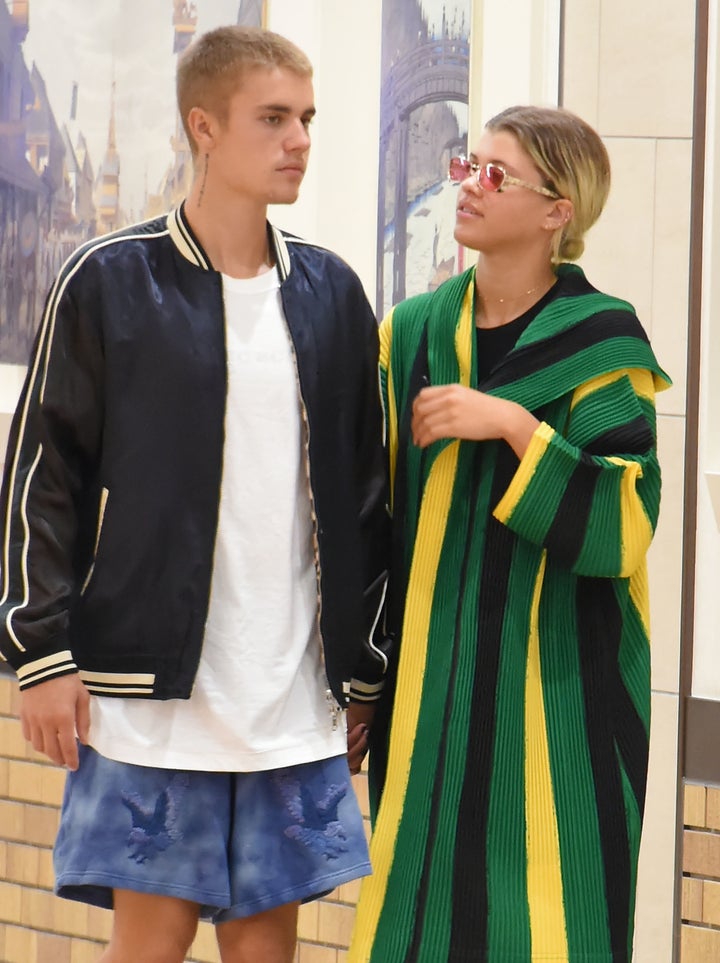 So, we still have no idea who Bieber is actually dating, but somehow we'll find a way to carry on, because we highly doubt even Justin knows what's going on at this point. 
REAL LIFE. REAL NEWS. REAL VOICES.
Help us tell more of the stories that matter from voices that too often remain unheard.
BEFORE YOU GO
PHOTO GALLERY
Justin Bieber's Style Evolution