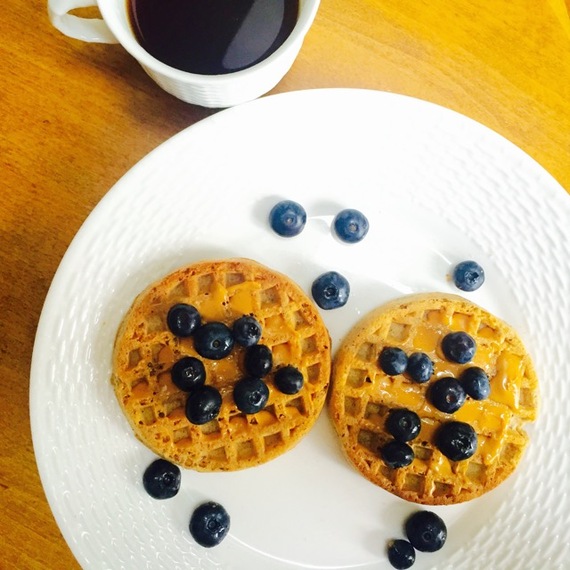 Why are you skipping breakfast? This is a question I ask many clients that come to my office for nutrition counseling. The answer I most often hear is, "I don't have enough time in the morning." Unfortunately, this is a common excuse for just about anything that has to do with eating and living healthy.
Starting your day with a well-balanced meal will help jumpstart your metabolism and keep energy and concentration levels running more efficiently. If your goal is to maintain or lose weight, eating breakfast will ensure blood sugar levels remain stable. This lessens your chances of unhealthy impulse eating throughout the rest of the day.
Making breakfast does not have to be a daunting task. Follow the tips below to help manage your weight and improve your overall health.
Breakfast Tips to Remember:
1) Light your engine aka metabolism every morning. Eat within an hour and a half of waking up.
2) Schedule enough time before leaving for work or school to sit and enjoy a healthy breakfast. Even if you only have five minutes to spare, it is enough time to fuel your body with the vitamins and minerals you need to prevent the mid-morning slump.

3) Planning ahead plays a major role in accomplishing this healthy habit. Save yourself the time and frustration in the morning. Stock your refrigerator with healthy ingredients that are ready for cooking.
Here's a quick and healthy breakfast recipe that can be made in advance and reheated in the morning. No excuses!
Mini Frittata Muffins: A Quick and Healthy Breakfast.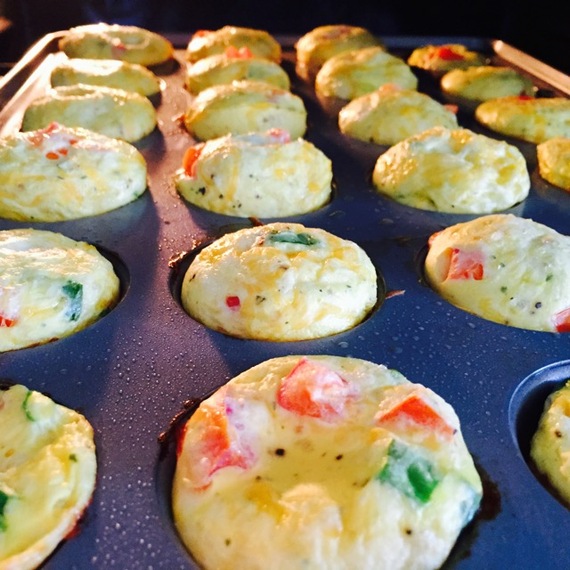 Ingredients
Makes 24 mini muffins (Serving size 3)
2 c egg whites or eggbeaters
¾ c pico de gallo or any fresh salsa
½ cup shredded cheddar
*Optional protein add-ins: all natural turkey breast, black beans, or tofu. Place a ½ teaspoon of protein on top of the salsa then add eggbeaters and cheese.
**Optional whole grain add-ins: short grain brown rice or quinoa. Place a thin layer of whole grains on the bottom of the muffin pan then add the salsa, eggbeaters, and cheese. Healthy whole grains on the bottom is a family favorite!
1. Preheat oven to 350 degrees.
2. Lightly coat each muffin tin with extra virgin olive oil spray.
3. Place 1 teaspoon of salsa into each tin.
4. Fill the remainder of the tins with the eggbeaters and sprinkle with cheddar cheese.
5. Bake for 10-12 minutes. Serve immediately or reheat for later.